Facilities plan receives tentative OK; Knost to disclose funding on May 8
Board votes 5-1 for plan; Trakas casts dissenting vote
The Mehlville Board of Education gave a preliminary green light to Superintendent Eric Knost's long-term facilities plan last week, but the cost of the plan and how it will be funded remain a mystery.
Knost's proposal, which he unveiled to the board for the first time at its meeting April 24, calls for construction of a second auditorium at Oakville High School identical to the district's first, which opened in November at Mehlville Senior High School, along with an extra theater at Oakville High.
The plan also calls for $8 million in new HVAC systems, along with three classroom additions to schools, a new library at Bierbaum Elementary School, continuation of the district's 1:1 technology program and an entryway addition for the Witzel Learning Center.
Knost, who is leaving in June to become superintendent of the Rockwood School District, asked the board for symbolic approval to move forward with finalizing the finances of the plan, which he will present to the board at its next meeting May 8. The board voted for the plans 5-1, with Secretary Lori Trakas opposed. Board member Kathleen Eardley was absent.
"There are needs I see on this list, and there are wants. So it's challenging to me," Trakas said, noting that she also found it difficult to vote for a plan without any concrete information on how it will be funded.
Since the district is purposely deficit spending to spend down reserves, any extra funds for facilities projects would most likely come through a bond issue, through refinancing existing debt or both. Knost told the Call that the project involves "creative financing," which he is still fine-tuning.
"We can't talk about funding right now, so this is a hard conversation to have," Trakas said at the April 24 meeting, a position echoed by some of the other board members, including new member Jean Pretto, who with fellow new member Samantha Stormer was attending her first regular board meeting.
"I have a lot of questions, but I can't really go anywhere with them until we learn more about the financial aspect," Pretto said.
The only dollar amount Knost provided to the board was an estimate of $8 million for HVAC replacement, which he said would cover all the HVAC systems more than 20 years old. Although Knost declined to give the Call a ballpark figure on the plan's total costs, since the Oakville auditorium will be identical to the $6 million auditorium just constructed at Mehlville High School, the plan will cost at least $14 million without accounting for any of the building additions.
Trakas has long held that the district should lower its class sizes, so she agreed the district needs the three school additions Knost suggested, which will add two classrooms to Oakville Elementary School, five classrooms and a library to Bierbaum Elementary School and two classrooms and office space at Margaret Buerkle Middle School.
Some of Knost's proposals, however, Trakas classified as "wants," including a 600-seat auditorium, a 75-seat theater at Oakville High and a new entrance and elevator for the Witzel Center, which houses the district's gifted and alternative programs for elementary through high school children.
"The auditorium is a 'want' also at this time, because of the funding," Trakas said. "Right now, I see our biggest needs being in all the classrooms."
Knost said he sees no distinction between adding classrooms and an auditorium, since they are both used by students for classes.
"We'll have to agree to disagree. I am wholeheartedly 180 degrees away from that (view of the auditorium as a 'want')," he said. "I think it is a vital, absolute need of a curricular space that our children are robbed of in the 20th-largest school district in the state of Missouri, and something that all of their counterparts going off to college have.
"I had it at little old Bayless High School — a nice auditorium where I went off to college and had that expertise."
Knost was a music education major, band teacher and director before becoming an administrator.
The William B. Nottelmann Auditorium opened at Mehlville High School in November, and since then both of the district's high schools have used it for plays, musicals and concerts. However, Oakville High students still practice for plays and musicals at their high school, even though they perform on the Mehlville campus.
That means Oakville theater and music students are missing out on important aspects of learning how to stage productions, Knost said, including sound and lighting experience gained by students whose schools have an auditorium.
Before the presentation of his proposal, Knost played a video that outlined some of humanity's greatest accomplishments — such as the Apollo program that landed on the moon — and how they were once viewed as impossible, but were proved possible once someone ventured to try to do them. One of the video's narrators mentioned that landing on the moon was only possible because of thousands of previous years of exploration, including the original pioneers who set off from islands in canoes.
Knost said the December 2011 vote by the board to build the district's first auditorium, an eight-court tennis court complex and consistently fund facilities and technology upgrades was historic for the district, and that carrying out the plan successfully showed the stewardship that indicates Mehlville can carry out this next, bigger phase, which Pretto referred to as the "moon-shot plan."
As a parent in the district, board President Ron Fedorchak said he loves the plan and its "great vision," but he is concerned that after Knost's departure, Mehlville will not have the full benefit of the trust Knost gained from the community by bringing the first auditorium project in under budget and on time. The board plans to hire an interim superintendent for the 2014-2015 school year, then hire a permanent replacement for next year.
"My biggest fear — and I'm going to make this public — you said, 'Get on the canoe and go that way.' But you're not going to be in the canoe with us," Fedorchak said. "And we need you to do this, because I think the community trusts you … We're not going to have the leader that we need immediately."
Whether they agreed or disagreed with the plan, all the board members said they were eager to see how Knost plans to fund it May 8, at a meeting in the library at Bierbaum Elementary School.
"We've heard one shoe drop tonight — I'd kind of like to know what the cost of the other shoe is," board member Larry Felton said, before making the motion to give symbolic approval to Knost's proposal.
About the Writer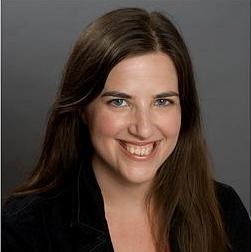 Gloria Lloyd, News Editor
Gloria is the editor of The Call. If you have any thoughts or suggestions for coverage, email her at glorialloyd@callnewspapers.com.