Dorothy Schwent and Joe Galeski Sr. to be wed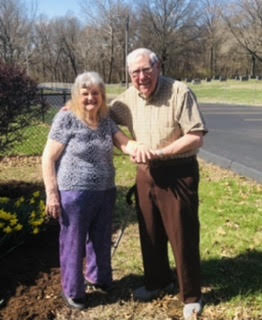 Dorothy Schwent and Joe Galeski Sr. announce their engagement and forthcoming marriage.
The couple has been together for 11 years.
Schwent is retired from White-Rodgers Company. She started and ran Dottie's Senior Group for 10 years. Galeski is retired from Queen of All Saints Church. He is a veteran and served in the U.S. Navy.
Schwent and Galeski met at Dottie's Senior Group. She is 92 and he is 86.
Schwent has four children, 10 grandchildren, 14 great-grandchildren and four great-great grandchildren. Galeski has seven children, 13 grandchildren, 10 great-grandchildren and one great-great grandchild.
The wedding date is to be announced.
They say, "You are never too old to fall in love!"