District celebrates school renovations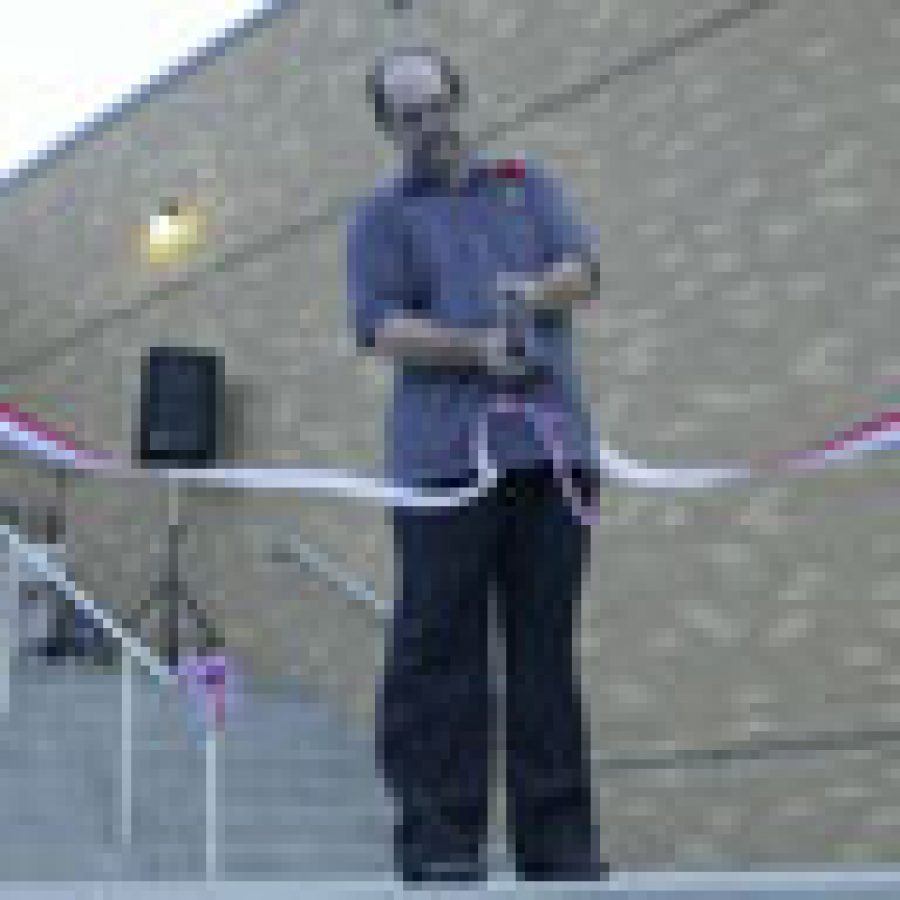 Parents, pupils and dignitaries helped the Mehlville School District celebrate grand reopenings at two middle schools that received extensive improvements during the summer of 2003 as part of the Proposition P districtwide building improvement program.
Margaret Buerkle Middle School and Washington Middle School each celebrated its grand reopening Sept. 19 in grand style.
At Washington Middle, Principal Robert Linderer was joined by former Principal Mike McGough, Board of Education Vice President Matt Chellis, Board of Education members Rita Diekemper, Mike Heins and Bill Schornheuser, Superintendent Tim Ricker and South Area Superin-tendent Keith Klusmeyer in welcoming a crowd of almost 200 parents to the event.
The National Junior Honor Society students led the crowd in the Pledge of Allegiance, the Washington Middle All-State Honor Band played and a group of eighth-grade dancers performed.
The ceremony concluded with the official ribbon cutting performed by custodian Dave Taylor.
Margaret Buerkle Middle Principal Scott Hayes took visitors on a trip back in time at his school's grand reopening.
Attending the event were Cliff Stratton, the first assistant principal in Margaret Buerkle history; Jack Jordan, the school's principal from 1976 to 1996; and Jerry Langsdorf, who retired last year after serving as principal from 1997 to 2003.
Also present for the celebration were Board of Education President Cindy Chris-topher and Assistant Superintendent Connie Hurst.
Performing the ceremonial ribbon cutting were Stratton, Jordan, Langsdorf, Hayes and Student Council Vice President Marcus Zomphier.
Besides new classrooms, each middle school received air conditioning and other major improvements as a result of Proposition P.
The price tag for work at Washington Middle is projected at $7,295,581 and the cost of improving Margaret Buerkle is projected at $3,700,998, according to a district news release.