Democratic attorney challenging Republican incumbent for 6th District County Council seat
Stenger looking to unseat incumbent Campisi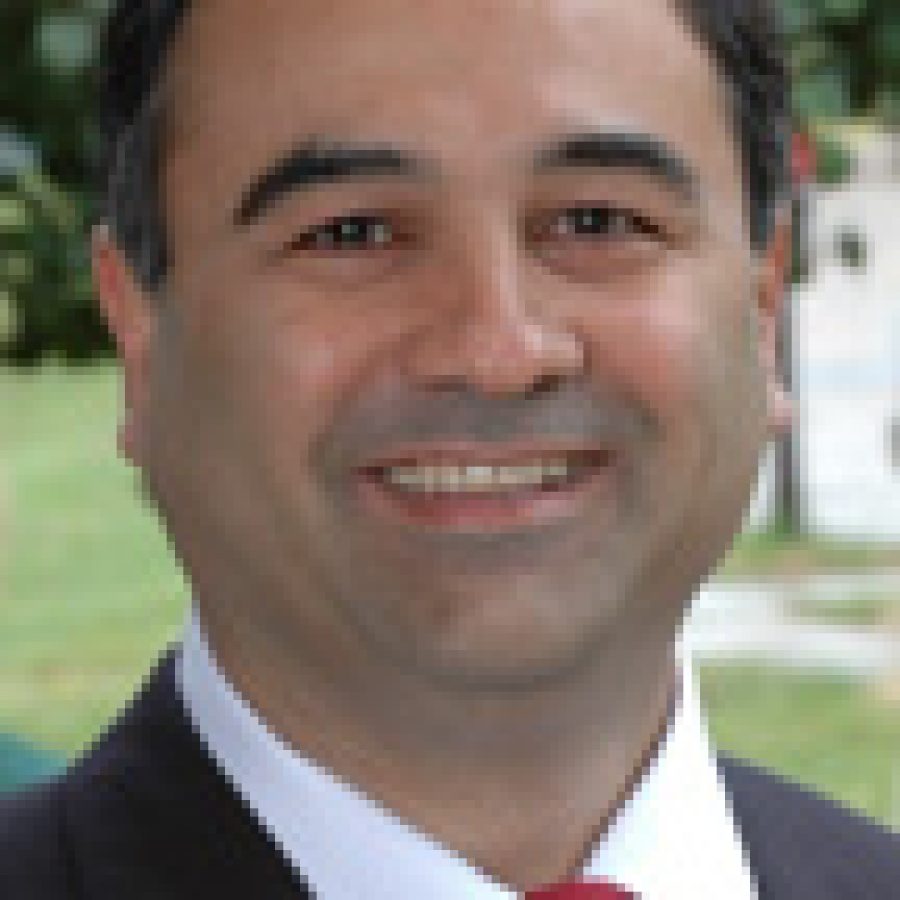 A Democratic attorney is challenging Republican incumbent John Campisi for the 6th District County Council seat in the Nov. 4 election.
Steve Stenger, who has not held elective office, is looking to unseat Campisi, who is seeking election to his third four-year term on the County Council.
Asked to identify the most important issue in the race, the candidates responded:
• "Economic development would have to be the most important issue my district faces. When I took office, Lemay and the 55 corridor were experiencing some hard times. My challenge was to help the businesses in those areas," Campisi said. "Using my personal experience as a small-business operator in Lemay, I talked to those businesses that were thinking about expanding and showed them that Lemay was a community with a tremendous employment base and a significant opportunity for development. To date, we have managed to generate or secure approximately 2,800 full-time jobs and another 4,500 construction jobs."
• "I believe the pivotal issue in this election is which candidate has the best record of experience and integrity," Stenger said. "As a CPA (certified public accountant) with a specialization in state and local taxation, I feel I am the most qualified candidate to ensure that our county government is more responsive and more accountable to those it serves and the taxpayers who pay for it. Likewise, my background as a prosecuting attorney gives me an understanding of the legal and ethical issues of the office that we have not had for the past eight years."
Campisi, 48, 10133 Jeffleigh Lane, 63123, is employed as general manager of Bethesda Healthcare's Barclay House. He and his wife, Lori, have three children — one in elementary school, one in high school and one in college.
Campisi, who has served on the County Council since 2001, said he is seeking re-election because "I wish to continue my program of being responsive to the concerns of the residents of south county, continue to bring new businesses into south county and continue my efforts in working with state legislators to provide tax relief. I also want to continue the process regarding the problems with solid-waste disposal and ensure that trash-transfer facilities or trash-disposal sites are not built in residential areas and that the constituents have the right to choose when it comes to choices for trash management in south county."
Stenger, 36, 9322 Rambler Drive, 63123, is employed as "an attorney and counselor at law and a partner in the law firm of Klar, Izsak & Stenger LLC." Stenger, who is single, also is a certified public accountant and a prosecuting attorney.
Stenger said he is seeking the 6th District council seat "because I believe we need a leader we can trust to represent south county. We deserve an elected official who will not steal public property, will show up for work and will read the legislation before voting on it."
The candidates gave the following responses to a Call questionnaire:
Do you support the establishment of trash districts in St. Louis County?
Campisi said, "I believe in the free market. By the county forming trash districts and allowing one hauler for each district, the county is, in essence, getting rid of competition and squeezing out the smaller haulers. The prices for trash hauling are low now, but when the contracts come up for renewal in three years, there will not be any other haulers left to bid. There will be no serious competition and it will drive up prices.
"If you look at most bills from your past hauler and compare them to the hauler you're being forced to use by St. Louis County, I think you will find that most people, like myself, were getting two pickups a week — trash and grass clippings — then getting paid for the recyclables for around $11.50 to $13 a month. Now you're being forced to pay for one pickup for trash and one recyclable. If you have grass clippings. you have to pay an extra $16 to $18 — more in some cases.
Stenger said, "No. This issue propelled me to run for County Council. After witnessing our elected councilman vote to support the mandated trash monopoly, I was convinced I needed to offer an alternative to his leadership. I am adamant that our county government must not get in the business of confining the free market. I do not support the establishment of trash districts and will do all in my power to bring this matter to a vote of the people."
Do you support Proposition H, the use tax county voters will consider Nov. 4?
Campisi said, "No. This tax will result in businesses laying people off and is counterproductive in the economic climate we face today."
Stenger said, "I do not support Proposition H. Why is it that during times of economic hardship our families must make cutbacks to make ends meet, but our government aggressively reaches for taxpayers' wallets in any way it can?"
Do you support the Proposition M sales-tax increase to fund the expansion of MetroLink and road improvements that is on the Nov. 4 ballot?
Campisi said, "No. The people of south county are not on any current program that I am aware of to bring Metro-Link to south county. If we are not going to be serviced by the program, then why support it? We are tired of paying for services that provide no benefit to us."
Stenger said, "I do not support the Proposition M sales-tax increase. Metro has demonstrated a lack of fiscal discipline and cost controls. I believe it is unfair to ask for a sales-tax increase given its track record."
Do you support Proposition I, the special bond election for improvements to county buildings and facilities that is on the Nov. 4 ballot?
Campisi said, "Yes. This proposition is one I do support. This proposition will not raise taxes, but will allow for some much-needed improvements."
Stenger said, "I do not support Proposition I. In the difficult economic times we face, I believe that improvements to buildings and facilities must wait. The bond issue in question will strap the county with debt-service payments for many years that the taxpayers cannot afford in the current economic environment."
Do you think the County Council has placed too many propositions on the Nov. 4 ballot?
Campisi said, "Yes. I think the county executive is taxing people to death in the county. What we need in the county executive's office is someone who knows how to cut taxes."
Stenger said, "Yes. I think the council has placed too many propositions on the Nov. 4 ballot. I appreciate the intent of propositions as a general matter. However, the council presents the public with too many issues that seek to tax the taxpayer at a time when our citizens are truly hurting."
Do you agree with the County Council's 2001 decision to change its meetings to the evening from the afternoon?
Campisi said, "Absolutely. It was a primary point of my first campaign and after eight years of seeing it work, I cannot see how the constituents of the county would be served by changing the meetings back to a daytime format.
"The evening meetings have proved to be successful and we have a strong participation at these meetings by residents and a good following by local media. Constituents now have the time and the forum to make their opinions known and to be heard without the problem of taking time off from their jobs."
Stenger said, "I agree with the council's decision to change its meetings to the evening from the afternoon.
"However, making it easier for residents to attend council meetings doesn't eliminate the need for our elected officials to show up for votes and read legislation prior to voting for it. Greater transparency and communication to and from county residents is essential in making our elected officials accountable."