Democracy in action in county is great for residents
Editorial
By Gloria Lloyd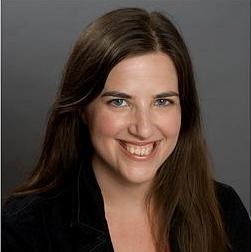 St. Louis County government has its problems, but in many ways it is also a thriving, healthy democracy.
If anyone wanted to see that democracy in action, they could find it last week at the town hall on property assessments jointly co-hosted by county Assessor Jake Zimmerman and County Council members Ernie Trakas and Lisa Clancy.
Many of the more than 150 residents who packed a room at The Pavilion at Lemay were angry with Zimmerman. But while tempers rode high, the officials kept their cool.
Zimmerman, who had every reason to try to avoid questions from an angry audience, took as many queries as he possibly could — even telling someone in real estate who supported the higher assessments that he preferred to hear residents speak.
The assessor said he would listen to whatever they wanted to ask,  even if "you just want to tell me I'm a jerk."
What a refreshing attitude in a county official, who in the past have been more likely to sidestep opportunities for criticism rather than actively seek them.
We applaud Trakas and Clancy for spearheading that town hall and another one that will happen at 9 a.m. Saturday, June 29, at the Affton White-Rodgers Community Center.
Their colleagues Tim Fitch and Mark Harder also sponsored a town hall on property assessments Tuesday, after The Call went to press.
Never have county residents so concerned about a single subject had so many town halls to choose from.
And it doesn't stop there. Trakas is also holding two other town halls this week on a series of key issues.
For residents who have been dealing with the construction at Gravois and Musick roads for more than a year, Trakas is holding a town hall at 4 p.m. Wednesday, June 26, at Grant's View Library, 9700 Musick.
The next day, Trakas is holding a town hall especially dedicated to the flooding victims in Lemay and other areas in the county. It will take place at 3 p.m. Thursday, June 27, at the Lemay VFW, 215 Military Road.
And while at The Call's press time the plans were still not finalized, Trakas said he may hold yet another town hall Saturday, July 6, about a senior apartment complex proposed along Telegraph Road in Lemay.
"It's important that people have access to their government, especially in situations like these, whether it's the assessments or the flooding," Trakas said.
We couldn't agree more.