Crestwood-Sunset Hills Chamber honors Student of the Month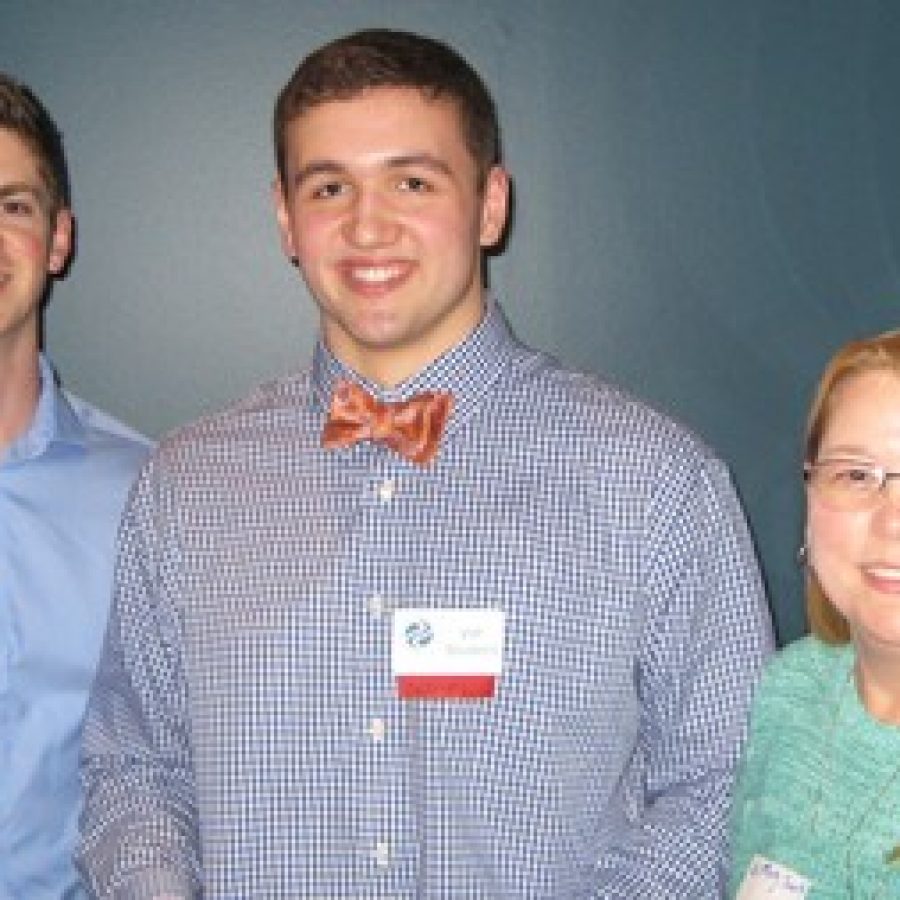 The Crestwood-Sunset Hills Chamber of Commerce recently recognized Lindbergh High School senior Daniel Hof as its Student of the Month. Daniel is currently enrolled in six Advanced Placement and International Baccalaureate classes, and has a 4.2 cumulative grade-point average. He plans to attend the U.S. Naval Academy at Annapolis, Md., next fall.
Daniel participates in water polo, swimming and wrestling. He has earned state honors in backstroke and freestyle swimming, and is involved in the National Honor Society, the Leadership Committee and the Young Republicans Club. Outside of school, Daniel volunteers with St. Vincent DePaul and the Knights of Columbus.
Dr. Mary Saale and Dr. Tim Sullivan of Saale Chiropractic present Daniel, center, with his award.