Crestwood pitcher dominant in area despite 2003's struggling campaign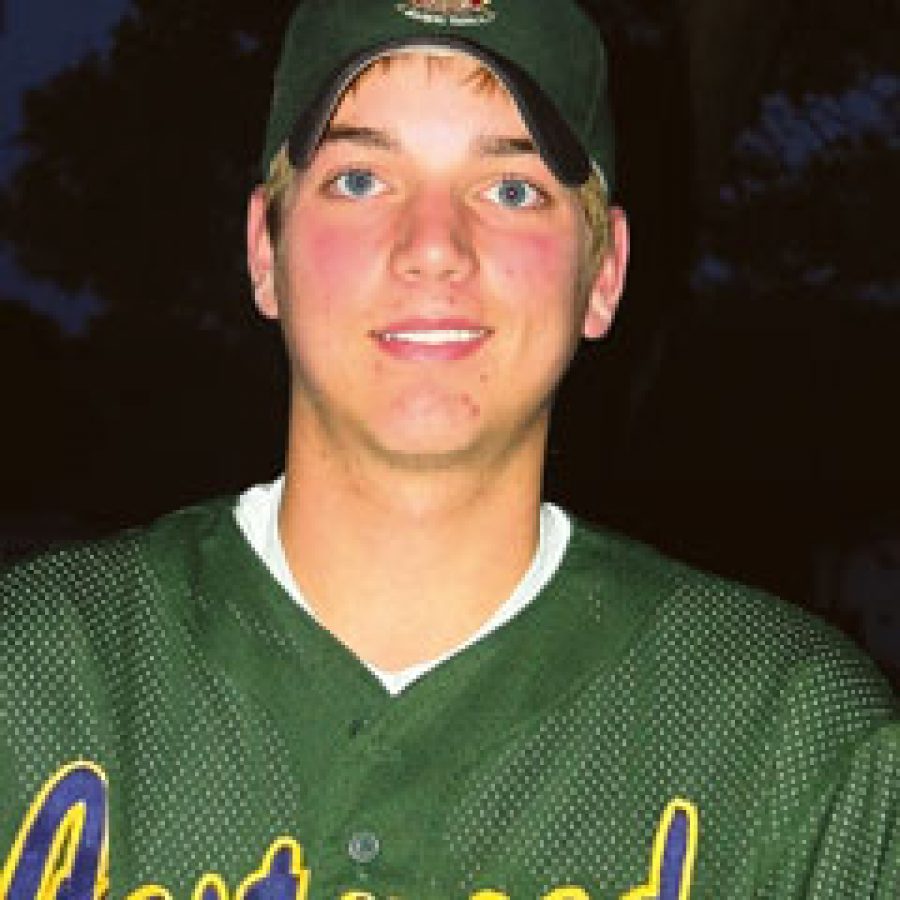 What a difference one year can make for Mark Spinner.
The starting pitcher on the Crestwood American Legion baseball team may have given anyone a cold glare on the suggestion that 2004 would be a better year.
In 2003, Spinner, was struggling to a record of 1-4 overall with a 5.67 earned-run average at the end of the 2003 campaign.
Yet one year later, Spinner is currently one of the more dominating pitchers in the St. Louis area with a record of 5-1 and a 3.82 ERA. He's tied as the team's leader in strikeouts with 29 this season.
"This year has been going pretty good for me," Spinner told the Call. "The team's been up and down, but I think we're not looking too bad going into the playoffs."
Although many will attribute his success to maturing mentally and physically as a baseball player, Spinner believes his success comes from his team's strong defense and explosive hitting.
"I really do think that our solid defense and hitting has helped us win some ballgames," Spinner said. "I've also had better location on my fastball and sometimes I'll drop down on left-handed hitters and throw sidearm with the curve ball. It's been a very successful out pitch for me."
One thing that the Crestwood coaching staff admires is the presence that Spinner commands on the mound from his teammates and the opponents at the plate.
"Mark is one of those guys that when he takes the mound, you know that you're going to be in the game," Crestwood head coach Sean Erwin told the Call.
"Every time he goes out there, our team has confidence and it shows with his 5-0 record. That's one of the reasons why he's our team's MVP."
This past spring at Lindbergh High School, Spinner guided the Flyers to a record of 17-6 overall and a Suburban West Conference championship. He carried a record of 5-2 overall with a 3.68 ERA.
Spinner currently is leaning toward enrolling at St. Louis Community College – Florissant Valley where he looks to make an immediate impact with the Norsemen next season. Yet it wasn't until the middle of the 2004 high school season that schools started taking a look at the Flyers' starting pitcher.
"This is definitely something totally different than I expected,"he said. "I'm not really the type of pitcher that stands out and blows people away. Nobody really paid attention until mid-way through my senior year."
If Spinner continues to improve as much as he has over the past year, then other colleges' lack of attention will be Florissant Valley's gain come the 2005 season.