Crestwood mall will officially close when last tenant leaves
Barket says his partners ready to kill deal without progress
Crestwood Plaza is gone, and soon Crestwood Court will be, too.
In September, the mall's last tenant, LensCrafters, will leave and the mall will close for good, said Rebecca Hawkinson, a representative of the mall's owner, Centrum Properties.
The once-popular Crestwood Plaza shopping center at Watson and Sappington roads opened in the 1950s, first as an open-air mall before becoming one of the most popular indoor malls in the region. But the shopping center began declining when its former owner, the Westfield Group, focused on its other area malls.
Besides LensCrafters customers, the mall currently hosts mall walkers. Once the mall officially closes, however, barricades will keep anyone from entering the parking lot.
"We were wanting to keep LensCrafters open throughout this (redevelopment) process and keep the mall active and let people continue to make their morning walks, but the cost to keep the property open is so substantial that we're not willing to incur those types of costs," Hawkinson told the Call. "We originally thought we could keep them open and just barricade the rest of it off, but we just need to close the property down."
Although the move to close the mall comes on the heels of the Crestwood Board of Aldermen voting a second time to reject a planner for Centrum's proposed mall redevelopment, Hawkinson said the closing is happening now because former anchor store Sears still carries a lease that ends in July, and the financials of the mall are unworkable with just one tenant.
Centrum had expected to start demolition in anticipation of redevelopment by now, after first presenting its proposal to the board a year ago, she added.
Centrum, the mall's owner along with Angelo, Gordon & Co., proposes an open-air entertainment and retail venue that would include restaurants, a movie theater and an upscale bowling venue.
As proposed, the total redevelopment cost is roughly $121 million, with economic assistance in the form of tax-increment financing, or TIF, a transportation development district, or TDD, and a community improvement district, or CID, reaching roughly $34 million, according to revised numbers presented to the city.
"Our financial partners are not willing to continue to fund the cost of keeping this property open when there's been no hope for approval of our redevelopment plan," Hawkinson said. "So it's not a retaliation, it's just the fact that this was never our intention, to have a million square-foot mall with one tenant."
Crestwood Mayor Jeff Schlink said he is not surprised by Centrum's move to close the mall.
"For all practical purposes, the mall is closed right now, and it has been closed for quite some time," he said. "To me, it's not any nail in the coffin whatsoever. That nail was put in years ago."
After spending more than $2 million so far for plans and market studies in anticipation of the redevelopment of Crestwood Court, called the District at Crestwood, Centrum officials hoped to see some positive signs from the board by now, Hawkinson said.
She and Schlink hope that a board work session tentatively scheduled for July will help move the project along.
But, Hawkinson said, things are not looking too optimistic.
"It's totally up in the air, to be honest with you," she said. "At this point, I'm going to say it's not happening… Until we see something from the board, to me it's at a standstill … Something should've happened by now."
In an email sent to Schlink the day of the June 11 Board of Aldermen meeting, Centrum Properties partner Sol Barket wrote, "I wanted to write this email before the next hearing because I honestly believe that this deal is all but certain to be killed by my partners if things are not put back on track tonight and back on track in a convincing way.
"I have to be honest with you in that I am a bit disappointed in the way you have dealt with the press and the lack of your support on this matter. Centrum has spent five years attempting to formulate a responsible yet workable plan to redevelop this property. Centrum and Angelo, Gordon purchased this property years ago with the knowledge that it was in a rapidly deteriorating condition both from a leasing standpoint as well as from a physical standpoint.
"We purchased the property only after meeting with city officials and seeing that the city was 100 percent behind a TIF, understanding that it was next to impossible and simply not feasible to develop it otherwise," Barket wrote.
He concluded the email to Schlink by stating, "In summary, we believe we have expended years of hard work and millions of dollars to develop a plan that is both exciting and sustainable for years to come. We hope that you might find a way to lead your council to do the right thing here not just for us, but for the citizens of Crestwood who seem to be overwhelmingly in support (of) our efforts. (T)he alternative is bad for all parties involved."
However, Schlink told the Call that right now, the biggest barrier to the redevelopment proposal is competing factions of residents who have shown they are unwilling to work with aldermen or residents who hold different viewpoints.
"I get a parade of people that come up (at meetings) and individually scold people for what they've done in the past," he said. "… That's our biggest enemy right now. I hope that people will let this new path go forward and let us do our job. Where we are has nothing to do with any of our actions.
"Where we are right now is because I think we've had some intermediaries working back and forth. I think that now that Mr. Barket and I are talking one-on-one, it's easier for us to get on the same page, and we're going down a path that seems reasonable."
Barket and Schlink had what Schlink termed an effective, "friendly, professional" telephone conversation last week, and Schlink hopes to have a list of board recommendations and "sticking points" to hand to Centrum by the end of July.
Centrum officials may now be more willing to negotiate details of the plan following Schlink's public comments in recent weeks that the developer had previously seemed unwilling to negotiate parts of its proposal, the mayor said.
"He and I are trying to find where we can find common ground and find something supported by the majority of the board," Schlink said. "I think the plan is good. I just think it can be better."
Overall, Schlink is optimistic about the next chapter for Crestwood Court.
"If that project goes in and it's successful, it would be fantastic for Crestwood," he said.
About the Writer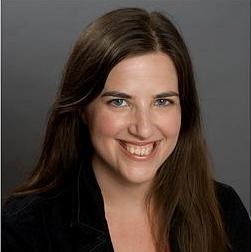 Gloria Lloyd, News Editor
Gloria is the editor of The Call. If you have any thoughts or suggestions for coverage, email her at glorialloyd@callnewspapers.com.