Crestwood board OKs revised five-year plan to cut annual expenditures by $2.28 million
Aldermen debate accepting $576,000 grant for new park bridge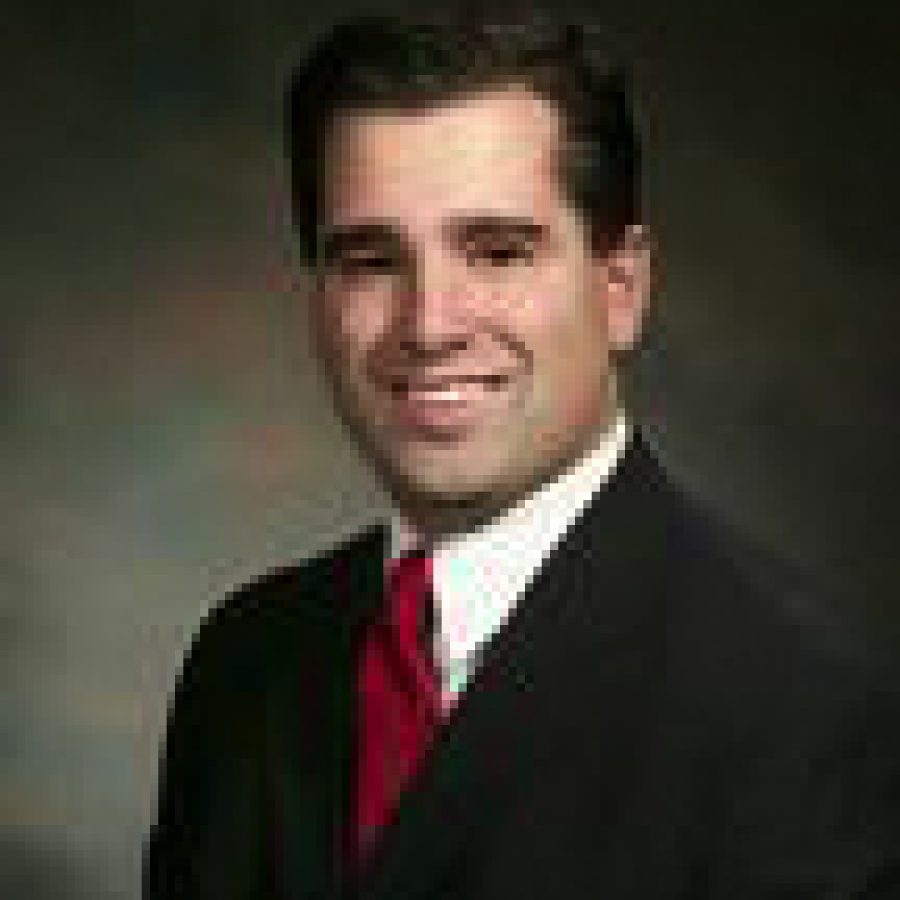 Crestwood aldermen last week approved City Administrator Jim Eckrich's revised five-year plan to move forward with an aver-age annual expenditure reduction of $2.28 million from 2010 through 2013.
The city's general fund in 2010 will see $437,082 in personnel cuts, including:
• Eliminating through attrition two Fire Department positions besides a position cut earlier this year. Fire crews will be reduced from eight to seven personnel. The annual cost reduction associated with the elimination of these positions is estimated at $222,000.
• Eliminating through attrition two Police Department positions besides a position cut earlier this year. This will result in four four-person squads. The annual cost reduction associated with the elimination of these positions is estimated at $190,650.
• Making additional personnel cuts and restructurings resulting in an annual cost reduction of $162,725.
• The city would stop allocating a portion of salaries to the capital-improvements fund.
The annual cost increase to the general fund associated with this action is $138,293. The capital-improvements fund would see an offsetting decrease in cost.
Eckrich has indicated to aldermen that if attrition of employees in the Fire and Police departments does not occur "within a reasonable time," aldermen may have to further address the issue in the future.
The city administrator also revealed at a March 12 question-and-answer session at City Hall that he is recommending that aldermen cut the position of animal-control officer from the general fund. This would save roughly $50,000 per year.
Eckrich said because St. Louis County already would provide animal-control service to Crestwood, he views the city's animal-control service as a "redundant" position.
He added that nearby cities like Sunset Hills, Kirkwood and Webster Groves do not employ their own animal-control officer and instead use the county's services.
Eckrich said that aldermen have used closed sessions on Feb. 24 and March 10 to discuss — but not decide — proposed cuts involving individual employees. He added that aldermen have not voted in either of those two closed sessions.
Missouri Press Association attorney Jean Maneke said if a city administrator is merely informing aldermen about proposed removals of individual employees, that discussion is permitted to occur in closed session even if aldermen do not vote on the proposals.
"If you're talking about individual employees, then probably they have a right to do that in closed session," Maneke said.
And according to Crestwood's City Charter, only the city administrator and department heads can remove employees.
"The appointment and removal of employees are my responsibility," Eckrich said. "But when you take the number of employees down to the point where your services are modified, then that's something the board needs to be aware of."
But as for eliminating positions — like the animal-control officer — Eckrich said aldermen must decide as the city is cutting a position required by the City Code rather than merely firing an employee.
"The elimination of the animal-control position cannot be talked about in executive session because that's something that the board needs to address," Eckrich said. "The board is going to be addressing that some time between now and the remainder of the year. I can't eliminate the animal-control position because the animal-control position is required by the code."
The capital-improvements fund is planned to see reductions of $1.1 million in 2010, $644,740 in 2011, $627,159 in 2012 and $818,408 in 2013.
The park and stormwater fund is planned to see cuts of $733,100 in 2010, $742,900 in 2011, $398,500 in 2012 and $306,000 in 2013.
None of these cuts are considered final, and aldermen will further analyze the five-year plans in each budget year.
Aldermen also voted 5-3 last week to reject a motion to deny federal-grant monies toward a new Whitecliff Park service bridge over Gravois Creek.
Ward 1 Alderman Richard Bland, Ward 3 Alderman Gregg Roby and Ward 4 Alderman Steve Nieder were the only three aldermen to vote to deny the grant funding.
The board will later reconsider the matter as the city has until Sept. 30 to apply for a one-year extension to decide to proceed with the project.
While the city would receive $576,000 through the East-West Gateway Council of Governments, Crestwood officials would pay $144,000 toward the new bridge.
Ward 3 Alderman Gregg Roby believes that Crestwood's funds would be better used on planned cuts to maintain well-traveled streets than a "bridge to nowhere" into Whitecliff Park.
"The last few meetings, we have had … residents come before this board asking us to make cuts versus continuing Prop S (property tax until 2013), versus putting another tax issue on the ballot," Roby said. "And again, to me, this is like building a bridge to nowhere. It serves no function.
"It's a field … It just seems to me a very foolish thing to do at this time in our current economic situation with a mall that continues to decline with no relief in sight as such to commit to $144,000 spending just because the government's going to give us $576,000. I don't see the logic in that. We don't have the money to do it …
"The dollars that will be saved on this will be used to repair our roads, the roads that our citizens are driving on. How many citizens here are going to drive to Whitecliff Park every day and run across that bridge? Virtually nobody. So it just seems to me that it's money better spent on our roads that we drive on and not to a field in Whitecliff Park."
Mayor Roy Robinson is concerned that because no vehicle can cross the bridge at this time, the area would not be open to fire-protection services.
"We've got to start thinking positive and moving forward in this city and not continually be downtrodden," Robinson said. "I sit here and watch this stuff every day and I don't see the distress that others do. Do we have to make some cuts? You bet. But the thing about it is we're not financially dissolved. We're sitting pretty good for where we've been and where we're going … It's not costing us anything to wait until later in the year and make the decision (to accept grant money for the Whitecliff Park service bridge). It just means that some of you all (aldermen) that won't be on the board won't get to make the decision."
Aldermen last week also voted unanimously to prepay $865,000 out of general-fund reserves toward the city's remaining estimated debt of $1.6 million.
Between the unscheduled $865,000 payment and this year's scheduled payments of principal and interest, the city will pay a combined $1,342,952 in 2009 toward its debt through Royal Banks of Missouri.
In October 2006, aldermen approved a $2.87 million "annual-appropriation note" with Royal Banks to be paid back in seven years with revenue from the successful April 2006 tax-rate increase Proposition S.
Residents approved Prop S as a seven-year, 20-cent tax-rate increase promoted by city officials as a way to retire $2 million in debt and a $1.5 million line of credit from Southwest Bank at the time.
Aldermen since have rolled back that tax's residential and personal-property rate to 16.9 cents while its commercial rate is still 20 cents per $100.
In 2007, city officials learned that the note's tax-exempt status would require the city to make prepayments above money owed in the city's agreement with Royal Banks.
Because the note contains an IRS provision that limits the city's available cash balance in its general fund to no more than 5 percent of the highest expenditure month during the previous calendar year, city officials were forced in 2008 to pay off debt in the amount of $1,002,279 — well above the $540,716 generated in 2008 by the Prop S tax.
With the note now slated to be paid off in 2010, aldermen must decide whether they want to keep collecting the Prop S tax until it expires in 2013.