Corrigan looking to unseat Dooley in next year's election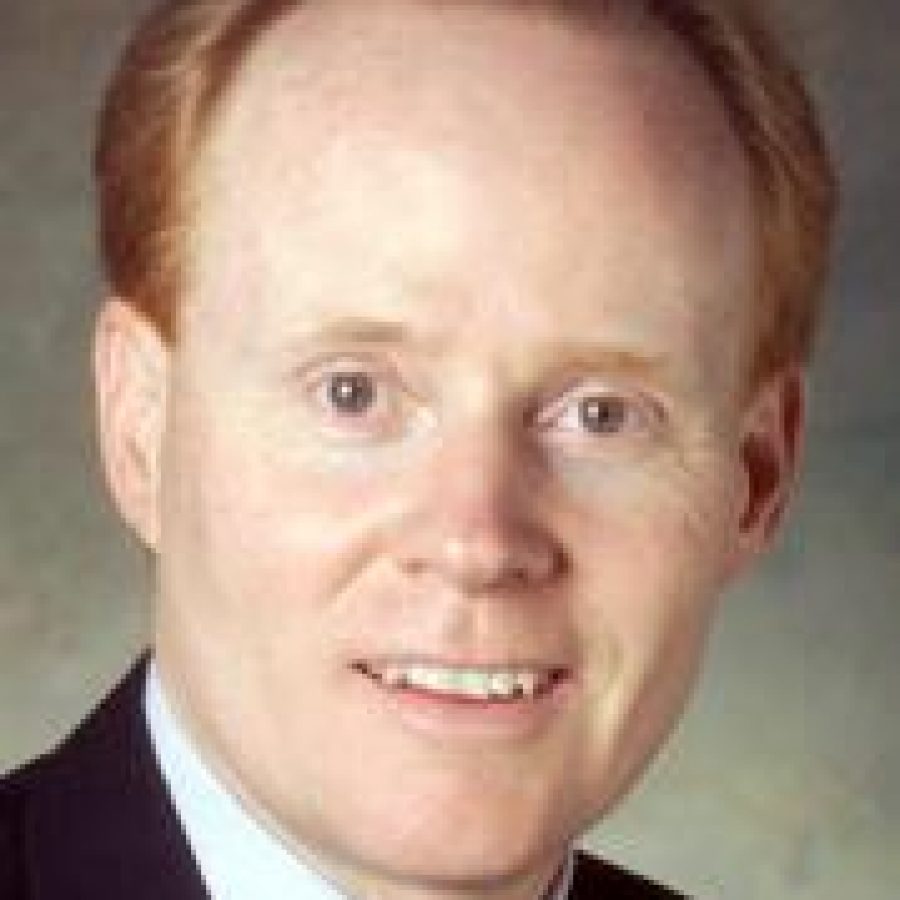 A lawyer from Ladue who is unimpressed with the county executive's leadership wants to unseat him in next year's election.
Bill Corrigan, a partner at Armstrong Teasdale, formally announced last week his intention to run as a Republican against Democrat Charlie Dooley for county executive in November 2010.
Corrigan, 50, is the first person to challenge Dooley in next year's election. He hopes to prevent the Democratic incumbent from being re-elected to a second full term.
Although he filed as a Republican, Corrigan has indicated that his opinion on a number of county concerns would appeal to both sides of the political spectrum.
One of those, he told the Call Friday, is the debate over the county's trash districts. Corrigan said he was opposed to Dooley and the County Council's establishment of eight trash districts in unincorporated areas last year. Three waste haulers signed contracts to serve those districts exclusively, one per district.
The county has enforced this system by issuing fines to unauthorized haulers that try to provide service and to residents who choose not to enter agreements with their district's respective hauler.
Corrigan said he advocates returning to a system where residents could choose their own trash service.
At his campaign launch on June 2 in Kirkwood, Corrigan came down on the Dooley administration's handling of other county affairs over the last six years. He specifically cited problems with the local economy, taxes and public safety.
Corrigan called St. Louis County the "economic engine" of Missouri.
"But this economic engine is sputtering and needs a major overhaul. Charlie Dooley has repeatedly said that our future is uncertain or dire. If he is elected … that is certainly true," he said.
Corrigan said he would employ tax credits to attract businesses to the county and create jobs. He also stressed the need for county officials to support existing businesses, especially small businesses and entrepreneurs.
"We need a collaborative leadership throughout our county, and we need a shared regional vision with the municipal leaders in our county," Corrigan said. "In our administration, we will work every day to recruit our nation's leading companies to St. Louis County."
Corrigan said county business owners and residents alike currently pay too much in taxes, given the decreasing values of their property.
The current tax assessment system is "unfair," he said, adding that his administration would work with the state to set a cap on property assessment and push for the use of current, not dated, real-estate values to determine property tax rates.
Further, he supports a 2010 ballot measure to make the county assessor an elected official so the position is "accountable to the public, by the public."
Corrigan also said the crime rate has increased dramatically since Dooley took office. The county's crime laboratory is outdated, he said, vowing to build a state-of-the-art facility for law enforcement if elected. In addition, he said he would appoint a bipartisan commission to determine and implement long-term crime reduction solutions. Finally, Corrigan said his administration would ensure the county police board's independence and law enforcement's freedom from "petty politics."
Corrigan is the son of former St. Louis Circuit Court Judge William Corrigan. He received a bachelor's degree in business administration from the University of Notre Dame and a law doctorate from the University of Missouri School of Law. Corrigan served as president of the Missouri Bar Association from 2003 to 2004. He is married and has two teenage daughters.
Dooley's office did not respond to a Call request for comment about Corrigan's criticisms by press time Monday. However, in a letter addressed to citizens that was published last week in the county's newsletter, Dooley defended his administration's track record.
"While the present looks troubled, we can't afford to become discouraged," Dooley wrote. "St. Louis County government is still regarded as a Triple-A — AAA — rated entity, the highest possible, by the national ratings firms, we have a balanced budget, and we have maintained our services at the highest levels. We have to continue to work at and prepare for brighter days which are on the horizon.
"So while some in the media are all doom and gloom, this administration continues to work for the future."
The St. Louis County Council unanimously named Dooley the county's seventh executive in late 2003 following the death of Democrat George "Buzz" Westfall. He got the go-ahead from voters in the November 2004 election to complete the remaining two years of Westfall's term and was re-elected to a full term in 2006.
In the latter contest, Dooley defeated Republican Joe Passanise and Libertarian Theo "Ted" Brown by capturing 67 percent of the vote.
Democrats have controlled the county executive post since Westfall's election in 1990, which ended more than 25 years of Republican leadership in that office.
Dooley's last re-election campaign was a $1.5 million endeavor; records show Passanise spent less than $20,000. Corrigan said he hopes to raise $1 million for his campaign.
In 2006, Dooley declined to square off against his opponents in public debate.
However, Corrigan hopes the county executive changes his mind this time around, and told the Call he was looking forward to "several debates on all the issues."