City administrator to study impact of revenue panel's recommendations
Nieder says panel was to find alternatives to tax hike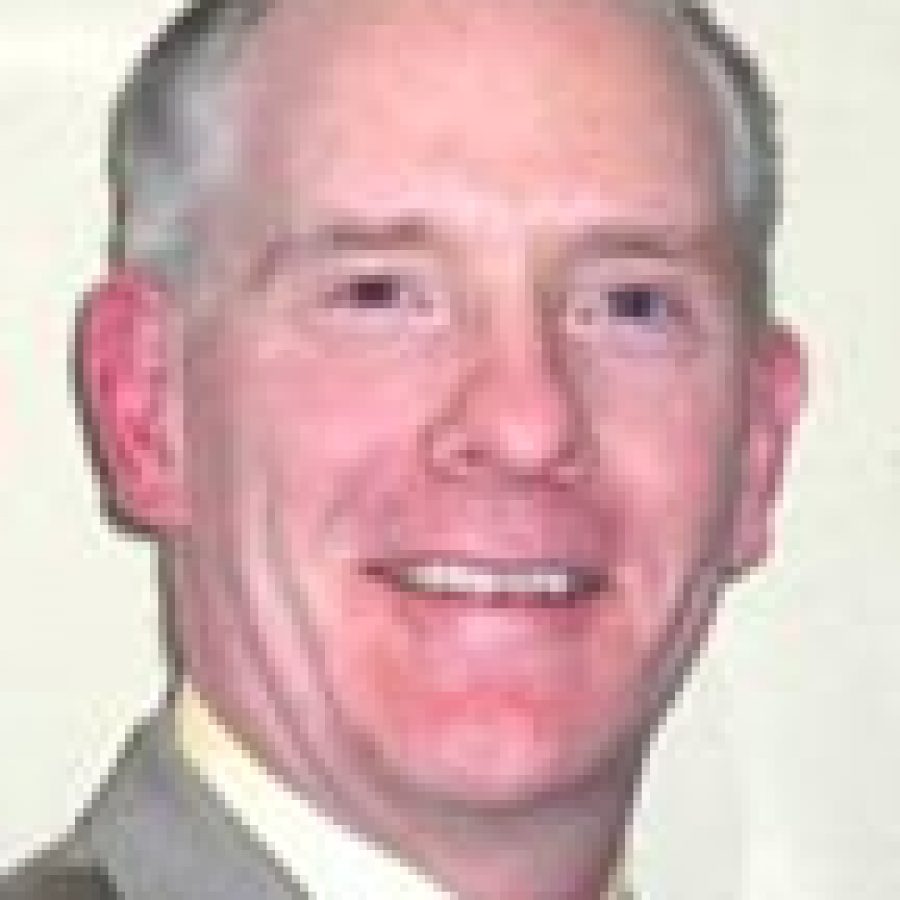 Crestwood aldermen last week voted to direct City Administrator Jim Eckrich to evaluate the impact of recommendations from a Revenue Committee of six residents.
While the committee developed 10 suggestions for city officials' consideration, one particular idea spurred significant discussion at last week's Board of Aldermen meeting — a property-tax increase.
The Revenue Committee suggested that city officials "consider a properly marketed and well-explained property-tax increase. Prudent expenditure cuts should be implemented prior to the marketing of the tax increase."
Voters last August rejected the six-year, 35-cent property-tax increase Proposition 1.
The Revenue Committee, which met Jan. 20 and Feb. 3, also submitted the following suggestions:
• Start an adopt-a-brick program at Whitecliff Park.
• Instruct the City Clerk's Office to "review all license fees and recommend modifications if appropriate."
• Continue to search and apply for grants.
• Encourage corporate sponsorships on city-owned property.
• Consider fee increases and policy changes at Whitecliff Park's Community Center and Aquatic Center. The committee notes that this already is being discussed by city staff and the Park Board.
• Encourage community events at the Crestwood Court mall in an effort to generate traffic. The Revenue Committee also encourages civic groups and organizations to partner with Crestwood Court to create these events.
• Establish a 501(c)(3) charitable organization to solicit park donations.
• Instruct the Public Works Department to "review all permit fees and recommend modifications if appropriate."
• "Review red-light cameras and determine whether such devices should be implemented in the city of Crestwood."
After budgeting more than $600,000 of Jan. 1 estimated cash reserves of $3.4 million to balance the city's 2009 budget, aldermen in November voted to form the committee to develop ideas to enhance revenues. Board President Chris Pickel of Ward 2 served as chairman of the panel.
Pickel last week told aldermen that because the Revenue Committee's charge was to develop ways of enhancing revenue, a tax increase was a "given."
"To address the situation the city of Crestwood has in terms of revenue loss and projected revenues in the near future, there are really two things you can do," he said. "One is to cut expenses dramatically, and that's not the charge that this commission was given. That's a charge that rests with the board at this dais and also with the city administrator … The other is to have some type of infusion of revenue. Again, in talking about the dollars that we're looking at, obviously you're looking at some type of tax increase or probably a property-tax increase. So those are just kind of givens."
Revenue Committee member Marilee Sauer last week spoke on behalf of the committee and said the tax-rate increase could involve "an extension or continuation of Prop S" — a seven-year, 20-cent tax-rate increase approved in 2006. Aldermen have since rolled back the Prop S residential rate to 16.9 cents per $100.
"Our residents are well-educated," Sauer said. "I think what needs to be done is we just need to educate them. I know Jim (Eckrich) gave us a great deal of explanation on the revenues and expenses and kind of brought us up to speed. I kind of think you could do that for the residents of the city of Crestwood and also provide alternatives if something doesn't pass. I think that's one way to go because the last time the (Prop 1) property-tax increase was presented, I don't know that there was a whole lot of information out there. And the information that was out there was very controversial. So I think taking another try at that would definitely be worthwhile."
But Ward 4 Alderman Steve Nieder maintained that the committee was formed to develop revenue-enhancing ideas as an alternative to a tax-rate increase.
"It was my understanding that this committee was not supposed to be adopting a reply that indicated any kind of a tax increase," he said. "That's not what we're looking for. Tonight, you're asking us to adopt an investigation on basically three or four tax increases, fee increases or whatever you want to call them. So I'm kind of confused as to what our ultimate objective really was here. Are we going back to the citizens to ask for another tax increase?"
"You're not authorizing a tax increase," Pickel said.
"Well, you're asking us to investigate it," Nieder said. "That's what it says right here."
"I get back to my original comments, Alderman Nieder," Pickel said. "When you're talking about the dollars that this city needs to recoup in the next few years, we can cut, cut, cut or we can try to infuse some cash.
"Admittedly, the only way to get the dollars that we're talking about is some type of significant increase. Now, take that for what it's worth and you figure out how you want to do that. But the reality is this committee — a committee of residents independent of any factions out there — said property-tax increases are substantially lower when you compare us to neighboring communities.
"We're acknowledging that up front. Now, this board can decide whether or not they want to pursue a tax increase. That's not the Revenue Committee's prerogative at this point. But it's on the table."
"Well, I guess it's never not been on the table," Nieder said. "We tried it once already. So again, back to what I originally said, we weren't looking for the city Revenue Committee to come back with: 'Let's have tax increases.' We were looking for other items. That was specifically stated in a meeting as one of the objectives of the Revenue Committee."
"What was specifically stated?" Pickel asked.
"(Ward 3) Alderman (Gregg) Roby stated it, as a matter of fact," Nieder said.
"I don't recall that comment," Pickel said.
At the Board of Aldermen's Nov. 25 meeting, Roby said of the Revenue Committee, "… This was not, in my scope of thought, an attempt to create any committee to look at future tax increases because I don't think at this point in time that's in any way, shape or form an option. .."
Sauer told Nieder that once the Revenue Committee learned more about the city's financial challenges, a tax-rate increase became an appropriate suggestion.
"Maybe it wasn't an objective," Sauer said. "But I think when we looked at other ideas, there's not a lot of real revenue-generating ideas out there … We were just throwing things out there and trying to come up with ideas. And we did have our objectives in mind. But I think once we were educated, that was our response …"