Chorosevic, Fribis vie for Sunset Hills seat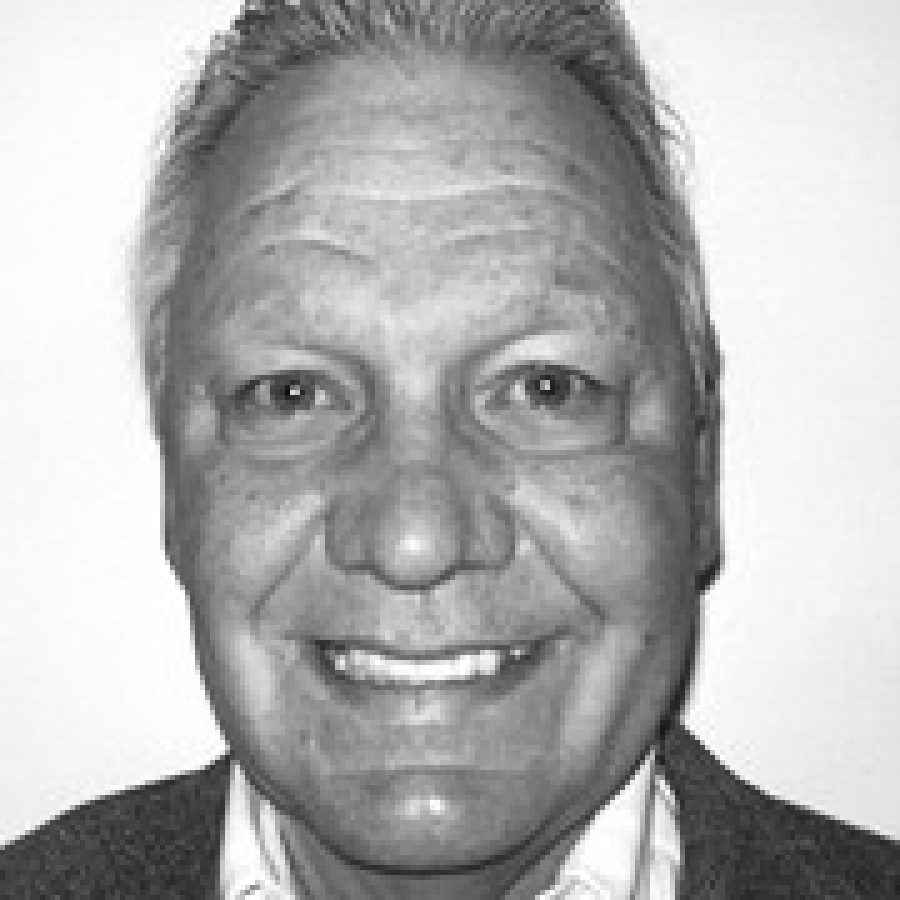 Larry Chorosevic is challenging Sunset Hills Ward 4 Alderman Patricia Fribis for a two-year term in the Tuesday, April 2, election.
• "The equal use and sharing of tax infrastructure funds, especially those concerning road improvements and road safety. My main focus is on honest, fair and open representation government for Sunset Hills," Chorosevic said.
• "I do not consider one issue the most important, but rather continue to move the city in a financially positive position. We need to address all the concerns of the residents, while keeping the commercial developments balanced and thriving," Fribis said.
Chorosevic, 64, 10829 Forest Path Drive, retired in 2004 from the Internal Revenue Service after 30 years and has been a Webster University adjunct faculty full professor for 15 years. He and his wife, Diane, have two grown children.
Chorosevic, who has not held elective office, said he is seeking the Ward 4 aldermanic seat "because the residents need someone who is more responsive, honest and accountable to all of the residents. My goal is to provide a better focus on the needs and the will of all the residents of Ward 4 and our city."
Fribis, no age given, 9843 Sunset Greens Drive, is owner of the House Springs Sewer Co. She has four grown children.
Fribis was appointed as an alderman in 2008 to fill Mike Svoboda's seat when he was elected mayor.
She defeated Stephen C. Shady to retain the seat in 2009 and was unopposed in the 2011 election.
Fribis is seeking re-election because "I feel very privileged to serve the city of Sunset Hills and want to continue to serve to help make the city an even better place to live."
The candidates gave the following responses to a Call questionnaire:
Chorosevic said, "Mayor Nolan seemed to do a good job handling the Dec. 31, 2010, tornado disaster."
Fribis said, "I feel Mayor Bill Nolan is moving the city in a positive direction. He is very approachable and even though we had disagreed in the past on issues, we respect each other's opinions and listen to each other.
"The half-cent sales tax for capital expenses was a very positive and beneficial passage for our city."
Chorosevic said, "TIFs can be beneficial if used wisely, without agendas, for the betterment of the community as a whole, along with other tax-tool incentives."
Fribis said, "I feel in Sunset Hills we do not have a need for tax-increment financing and I am opposed to it."
Chorosevic said, "If used properly by the government for community improvement and for safety for all citizens, I see it as useful. It is a government right, not for individual benefit."
Fribis said, "I do not support the use of eminent domain for commercial developments moving into residential neighborhoods. I want Sunset Hills to be a residential community and do not want it taken over by commercial developments."
Chorosevic said, "I was not in favor of this construction project, 'another gas store/station' and its impact on the flow of traffic. I feel there was potential for better uses."
Fribis said, "Yes, I support the revised and current Petro Mart. I feel there is sufficient traffic flow and a buffer with the residential neighborhood. In talking with citizens, the majority wanted to see a new commercial development in the old Bob Evans location, so I voted in favor."
Chorosevic said, "I support honesty and openness in government with public officials being responsible and accountable for their votes and decisions. As a public servant/official, there should be no hidden agendas, and only making choices on what's best for the community and not just a select few."
Fribis said, "I feel the Board of Aldermen complies with the Sunshine Law and would continue to follow the rules of the Sunshine Law."
Chorosevic said, "A citizen-friendly community with neighborhood safety, continued and sustained growth."
Fribis said, "My vision for the city of Sunset Hills is to promote residential communities and maintain a good balance for commercial development."
Chorosevic said, "I do not have enough information to provide a firm stance.
"However, I truly see the need for cultural growth and expansion in Sunset Hills, and appreciate the concerns of the directly affected (residents)."
Fribis said, "I feel Mr. Moore was very generous and kind to purchase the Paraclete Fathers' property to help preserve some of the great history of Sunset Hills.
"I would insist on the historical building being preserved. I do not oppose the operation of a library on the property as long as the residents living near it have the integrity of their neighborhood maintained."