Call article a 'personal attack,' Mehlville administrator contends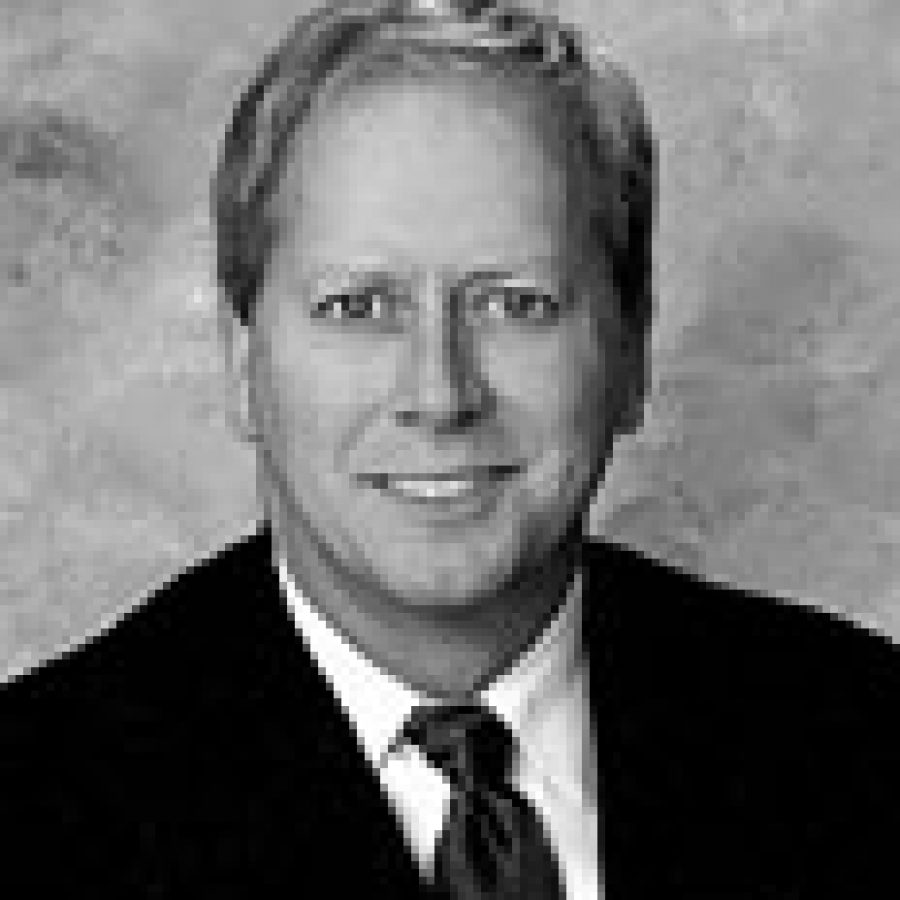 A Mehlville School District administrator considers an article published in the Jan. 8 Call a "personal attack" and vows he will take whatever measures he deems necessary to hold the newspaper accountable if it affects his future employment with the district.
The article, headlined "District provides incomplete records in response to Sunshine Law request," reported that district officials provided incomplete records to an Oakville resident who requested information about the district's cellular phone usage during the 2002-2003 school year — records that cost him $190.12.
Dan Fowler recently asked Mehlville administrators to provide copies of invoices and documents that would show how much district employees had been reimbursed for cell phone usage during the past academic year. Fowler contends that while the district may have provided all the documentation it had available regarding cellular phone usage, those records are incomplete.
Furthermore, Fowler said he believes that the lack of documentation clearly demonstrates a need for a district policy containing guidelines to determine which employees will have a cell phone or who will be reimbursed for using their own cell phone, and what documentation must be submitted for employees to be reimbursed for cellular phone usage.
Despite the lack of a policy, Randy Charles, assistant superintendent for finance and the district's chief financial officer, contends that "sufficient documentation" has been submitted by administrators for the reimbursement of cell phone expenditures and that the district has provided complete records in response to Fowler's Sunshine Law request.
Before the Call went to press Jan. 5 for its Jan. 8 issue, Charles was contacted for comment and clarification of the information from the cell phone records provided to Fowler. The Call could not find the following information in the records provided to Fowler before publication:
• Superintendent Tim Ricker's cell phone reimbursement records for August 2002 and November 2002.
• Itemized billing statements detailing Ricker's outgoing and incoming phone calls on billing statements dated Aug. 24 to Sept. 23, 2002, and Sept. 24 to Oct. 23, 2002. Copies of itemized statements had been provided for eight of Ricker's billing cycles, but the September and October 2002 billing statements only included bill totals, taxes, monthly service and additional usage charges.
• Charles' itemized billing statements for each of his reimbursement claims for the 2002-2003 academic year. The 12 statements provided by Charles showed the total amount of each cell phone bill, along with taxes, monthly service and additional use charges, but only two and a half sheets of paper were provided showing Charles' incoming and outgoing phone calls for the year.
• Deputy Superintendent Jane Reed's billing statement showing charges for July 2002.
"I had people pull everything that we had. It has not been determined that anything is missing," Charles told the Call Jan. 5. "Let's wait and answer that question later. Fowler got what he paid for. We hired a retired business office employee to come in and she did nothing but work on that project. So, there's no discrepancy about how many hours she spent. He was charged so much per copy. What he paid for is just what he got. If there does seem to be something that was overlooked, he didn't pay for it, it was just overlooked."
When the Call requested copies of the missing documents Jan. 5, Charles said all of the cell phone records had been refiled and he would not check the records unless he received a formal written request for the information.
The Call submitted a formal written request Jan. 6 to Charles for the above information, excluding Charles' itemized statements.
As reported Jan. 8, Charles said that because the district was reimbursing him for his personal Sprint cell phone, he did not need to include itemized statements. It's not that the district did not provide them to Fowler — Charles never submitted them, he said.
After the Call went to press Jan. 5, the Call discovered it did have a billing statement dated Aug. 7, 2002, in the information provided to Fowler that showed Reed's cellular phone charges for July 2002.
Charles responded to the Call's formal request for the remaining information via e-mail at 5:56 p.m. Wednesday, Jan. 7, noting that Ricker did not submit cell phone bills for reimbursement in August or November 2002 and that there were not itemized billing statements to provide the Call for the two requested months of Ricker's reimbursement records because the district did not possess them.
"Dr. Ricker submitted sufficient documentation for reimbursement of his cell phone expenditures for the periods from Aug. 24 to Sept. 23 of 2002 and Sept. 24 to Oct. 23, 2002," Charles stated in his e-mail. "This documentation does not include the itemized detail of outgoing and incoming calls you have requested. The district provided Mr. Fowler with all documentation on file related to these reimbursements … In summary, Mr. Fowler was provided complete information. He was provided a copy of every document in existence related to his request."
Charles stated the Call should have waited for his clarification before it published "conclusions" it "cannot support."
" … On the front page, you concluded that the district provided incomplete records," Charles wrote. "You were wrong. You knew before writing the article you might be wrong, but you published the statement anyway.
"To publish in your paper that I did not provide complete information attacks my personal credibility, honesty, integrity and competence. These attributes are essential to the performance of my duties as chief financial officer of the Mehlville School District," Charles continued. "Should this personal attack effect (sic) my future employment with the Mehlville School District, in any way, please rest assured that I will take whatever measures I personally feel are necessary to hold you and the Oakville Call accountable."
To continue working in a "positive relationship" with the Call, Charles requested one of the following:
• A front-page article stating that Fowler was provided complete information and that the Jan. 8 article was incorrect.
• A letter written by Executive Editor Mike Anthony be sent to Ricker and the Board of Education, indicating that Charles provided complete records as requested and that the Jan. 8 article was incorrect.
Charles also canceled a Jan. 8 interview with the Call scheduled to discuss an unrelated matter.
"Please submit any questions you have via e-mail or in writing. I will respond as required," Charles wrote in an another Jan. 7 e-mail.
For his part, Fowler contends the information provided to him was incomplete and that the article was correct.
"There's no question that Mr. Randy Charles and Mr. Tim Ricker provided incomplete documentation when given reimbursement on cell phones. Both of them, as superintendent and the district's chief financial officer, should set a higher example in providing complete information if they want reimbursement for cell phones."
While the district may have provided all the documentation it had, Fowler believes Charles and Ricker have acted "fiscally irresponsible."
"I do believe that I got all the information that they had," Fowler said. "However, Randy Charles accepted, as the CFO, insufficient and incomplete documentation when he reimbursed Ricker and himself on cell phones."
Of the three administrators, Reed was the only one who submitted itemized statements for each month of reimbursement. She also only claimed reimbursement for phone calls she made for district use, according to the documents.
But the inconsistencies in the documentation provided — one administrator providing complete itemized statements, one administrator providing detailed statements for some months and not others, and another administrator not providing any detailed statements — raise too many questions and demonstrates the need for the district to adopt a comprehensive policy for cell phone reimbursement, according to Fowler.
"When they fail to disclose all the information, as they did, it raised questions," he said. "It raised suspicion as to whether or not they used phones strictly for business use. If they don't want to provide full documentation and they don't want the public to know who they're calling, they need to pay for it themselves. We, the public, have a right to know, if we foot the bill."
The Board of Education needs to determine which employees should have cell phones or be reimbursed for business use on their cell phones, Fowler contended, noting the district needs to formulate some type of strategy for making sure the taxpayers are not paying for personal calls made on those cell phones.
"Dr. Reed should be commended for being the only administrator who used good judgment, who demonstrated moral and ethical sense in turning in cell phone records and only charging what the district owed her," he said.
"The bottom line is, if they're going to be this sloppy with things like cell phones, what are they doing with the millions of dollars of our money, i.e. Prop P?" Fowler said.