Butterfly garden honors former principal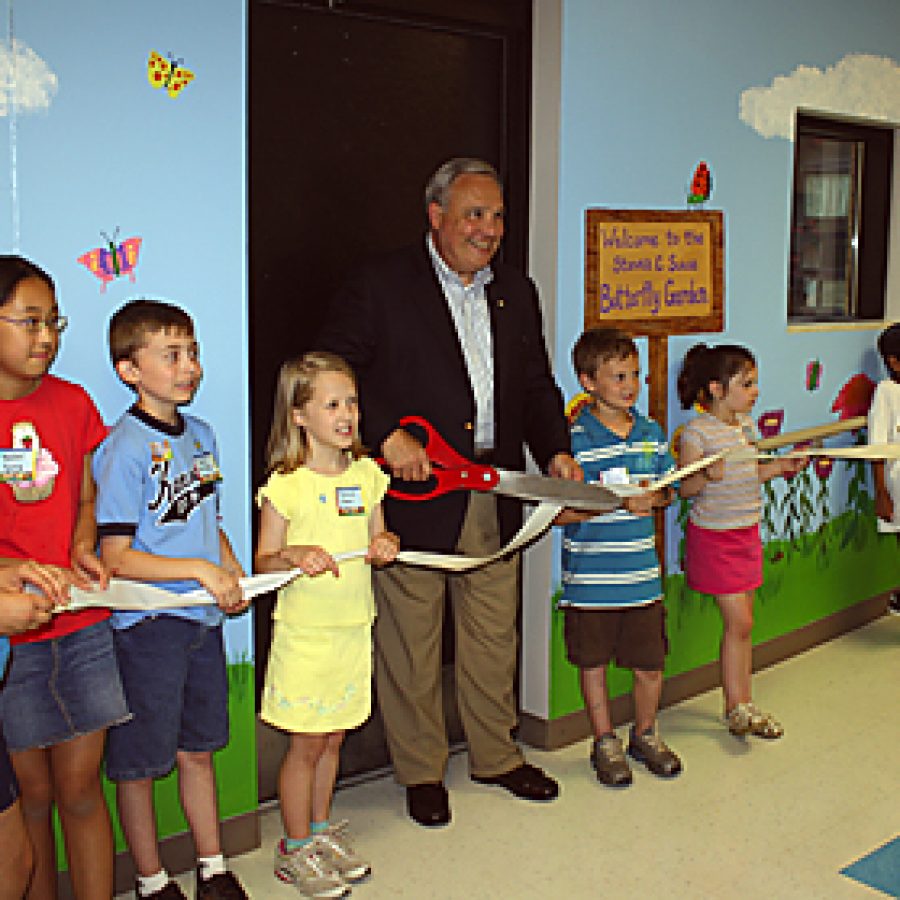 Kennerly Elementary School teachers, parents, pupils and administrators recently unveiled a peaceful butterfly garden in a courtyard outside the new building addition to honor former principal and friend Steven C. Suess.
"Steve was a model educator and certainly worthy of the honor being bestowed on him today," Board of Education Vice President Vic Lenz stated in a news release.
Second-grade teacher Tracy Malke said Suess encouraged teachers to use every part of the school as a learning environment — outdoors and indoors — and that the garden will be used in the same manner.
Some of the flowers donated attract butterflies by their nectar and others by their leaves, which provide an optimal environment for baby caterpillars to grow and eat.
Current Principal Suzanne Christopher also was present for the ribbon-cutting and ceremony to honor Suess, who also served as Sperreng Middle School assistant principal, Kennerly principal and director of elementary education during his time at Lindbergh.
The garden was funded by donations that have been collected since Suess' retirement in 2008.
Suess, who attended with his wife, Barb, was wowed by the garden and had an appropriate message for the pupils, who sang a song in his honor and served ladybug cookies during the reception.
"You are the special garden, the flowers at Kennerly Elementary School," Suess told pupils. "And the gardeners are your teachers, the reason you grow so well."