Bierbaum promotes healthy lifestyles, helps recovery efforts in Japan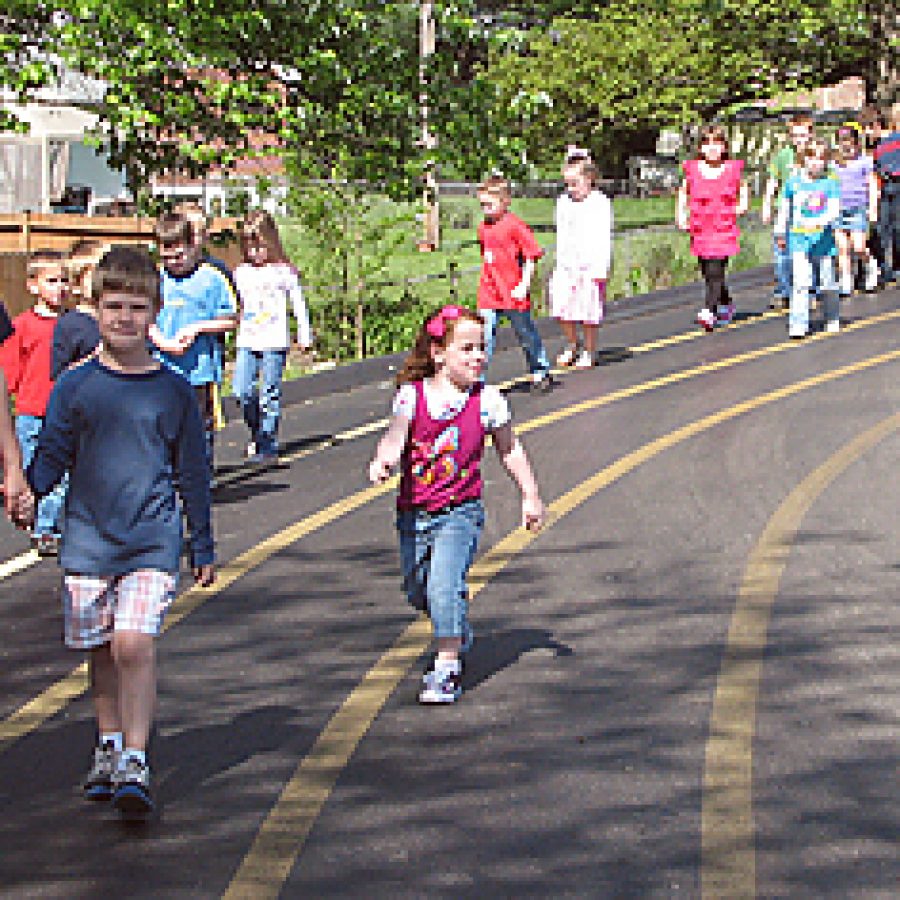 Three Bierbaum Elementary School students recently helped raise $2,300 for the American Red Cross' efforts in Japan by organizing a Fun Walk/Run at the school on April 29.
Fifth graders Kaylee Palmer and Aldina Milak and fourth grader Samantha Raaf planned the event in honor of Kaylee's extended family who lives in Japan but was not harmed during the disaster, according to a school district news release.
The three students developed the event as part of Bierbaum's Project ENGAGE efforts to learn about and promote healthy lifestyles.
"This was an absolutely amazing day for Bierbaum and for the people of Japan. I am so proud of my school for helping my family's country," Kaylee stated.
Bierbaum students and teachers received pledges from their family and friends to participate in the two-mile walk or run at the school. Kaylee, Aldina and Samantha planned, advertised and worked the event, and the school received donations of water bottles and Popsicles for the event participants from Schnucks and a Bierbaum family.
"It was such a beautiful day," Bierbaum stated. "Not only did we have awesome weather, but we had so many students and teachers who enjoyed getting out and exercising while helping others in need. I couldn't be more proud of Team Bierbaum," said Bierbaum principal Kristy Roberts.