Bazzell, Duchild vying for Ward 3 seat on Crestwood board in April 7 election
Candidates answer Call's exclusive questionnaire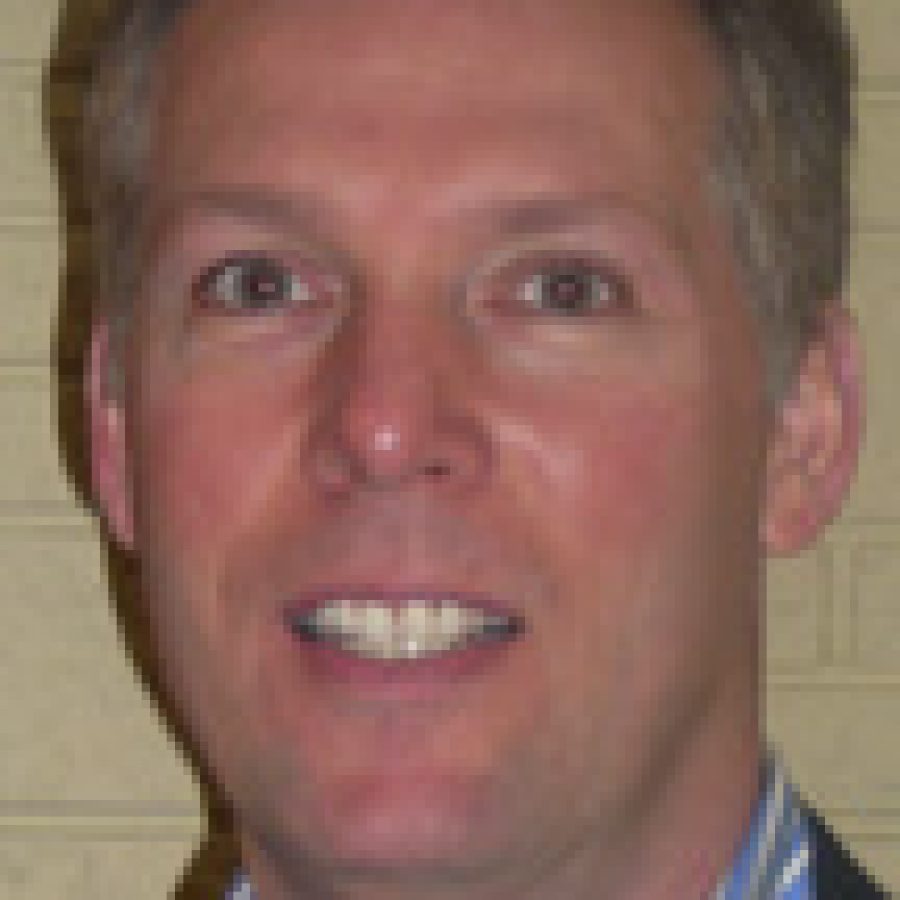 Crestwood Ward 3 residents will elect a new alderman to a three-year term in the April 7 election to replace outgoing Ward 3 Alderman Gregg Roby.
Jack Bazzell and Paul Duchild are vying for a three-year term in Ward 3. A third candidate, Michael Argent, remains on the ballot, even though he passed away Feb. 20 at the age of 54.
Asked to identify the most important issue in the race, the candidates responded:
• "The single most important issue in this race is the financial health of the community. To maintain our police, fire and other important community services," Bazzell said.
• "While campaigning, two of the questions I hear the most concern the future of Crestwood Court and the financial disarray at City Hall. Taken together, these comments highlight the major issue of this race — how to stabilize the city's precarious financial condition and ensure that decisions made to address this challenge will have a positive effect on the city's immediate and long-term financial future," Duchild said.
Bazzell, 42, 9308 Lavant Drive, is a digital prepress manager for Universal Printing Co. as well as a real-estate agent and investor. He and his wife, Lisa "Michelle," have two children.
He is seeking office because "for several years, I have been interested in the political process of government. As a Crestwood resident for almost nine years and a Lindbergh School District resident for over 20, I have become a bit disheartened and concerned with the future of our city. My decision to run was based on my regard for our city and my sincere desire to make a difference in our community."
Duchild, 39, 9158 General Grant Lane, is a project manager in compliance at Edward Jones. He and his wife, Martha, have three children.
He is seeking office because "the city's failure to manage its finances responsibly motivated me to run for office. I want Crestwood to thrive. But before this can happen, the city needs to put its financial house in order, and I intend to use my vote as an alderman to achieve this goal."
The candidates gave the following responses to a Call questionnaire:
What is your position on the use of tax-increment financing, or TIF, and other tax tools?
Bazzell said, "As far as TIF and other tax tools, I believe that if the project is worthwhile we must stay competitive by offering incentives for businesses to come to our city. We cannot afford to lose important businesses that will help move Crestwood forward into the future."
Duchild said, "I do not believe TIFs or similar financing schemes benefit the city in the long term. While the benefit to the developers and law firms who structure and organize these taxing districts is always certain, the same cannot be said of the developments themselves. Crestwood's retail market is saturated; any new development that includes retail only serves to redistribute existing sales-tax dollars. This redistribution comes at a great cost when TIF is used — the local public school district is deprived of much-needed sales tax revenue — and must eventually go to residents for tax increases — and the financial viability of existing retail is threatened."
Do you agree with the direction the city is moving under Mayor Roy Robinson?
Bazzell said, "I support Mayor Roy Robinson. I believe he has the interest of the community as his top priority. He seems fair and tries to do what is best for Crestwood. I agree with his focus to revitalize the mall because without its success Crestwood may not survive on its own."
Duchild said, "It is hard to respond to this question given the fact that the mayor's references to residents too often eclipse any progress the administration may be making. At various times, the mayor has described residents as being misguided, having rocks in their heads, having no voice, and, when referring to the 72 percent of voters who defeated Proposition 1, being insignificant. We'd all like to celebrate the city's accomplishments, but it is difficult to do so when the mayor displays such disrespect toward those whom he serves."
Do you support the performance of City Attorney Rob Golterman?
Bazzell did not respond to this question.
Duchild said, "The city pays Lewis, Rice & Fingersh $225 to $240 per hour for legal services. On an hourly basis, this is the city's most expensive employment cost. What concerns me more than Mr. Golterman's performance is the fact that we are paying such a high price for a city attorney whose primary specialty is not municipal law."
Do you believe the city has faithfully adhered to the Missouri Open Meetings and Records Law, also known as the Sunshine Law?
Bazzell did not respond to this question.
Duchild said, "No. I do not believe the city attorney has interpreted the law as required by the statute."
What would you do to improve the Board of Aldermen's public relations with the community?
Bazzell said, "It is always important to know what is on the mind of our citizens. Perhaps we could consider doing a survey to find out what the citizens of Crestwood are concerned about. We should also encourage more town forums on important issues. The citizens should feel that they are an active voice in their community."
Duchild said, "The primary task is to create trust through transparency. In today's digital age, there is no reason why all invoices, contracts, salaries, budgets and other pertinent city documents shouldn't be published on the Internet for easy inspection. Additionally, all board and committee meetings should be digitally recorded and published to the city's Web site in the form of a podcast."
In August 2008, 72 percent of voters rejected the six-year, 35-cent tax-rate increase Proposition 1. How did you vote on Prop 1 and why?
Bazzell said, "I voted for Prop 1 because I think it's important for the community to continue to offer the excellent services it has come to know. We would still maintain some of the lowest property taxes compared to other communities in our area."
Duchild said, "I was in the majority in rejecting the tax increase. In my opinion, the city did not make a credible case for new spending, and the ballot language was too broad."
What is your "vision" for Crestwood?
Bazzell said, "My vision for Crestwood is to restore it back to a thriving city where people will want to move, raise a family and support its business and retail community. We as Crestwood residents have come to enjoy many opportunities and services throughout our community … I think it is important to continue these services, which means finding new and innovative ways to fund them. As we continue to see businesses moving out of our city, we see our tax revenues dwindling. This will have a serious impact on each of us in the future. Crestwood needs to be revitalized in order to restore the low taxes for our residents …We must be creative in attracting new businesses, retailers and restaurants to our area. This is key to our city's success. And last, but certainly not least, I support the efforts necessary to make the redevelopment of the mall a reality."
Duchild said, "Despite the current challenges, Crestwood remains a wonderful place to live and work, in large part due to the great mix of people here. Its low property-tax rate, central location and access to excellent schools make it a desirable place to live. My vision for Crestwood is that it will become a city that plans for its future, sets new standards for government transparency, asserts its role in its own economic growth and remains focused on its greatest asset — the people who live and work here."