Affton Fire Protection District officials fighting back against city's allegations
Fire district officials disappointed with filing of 'unfounded' suit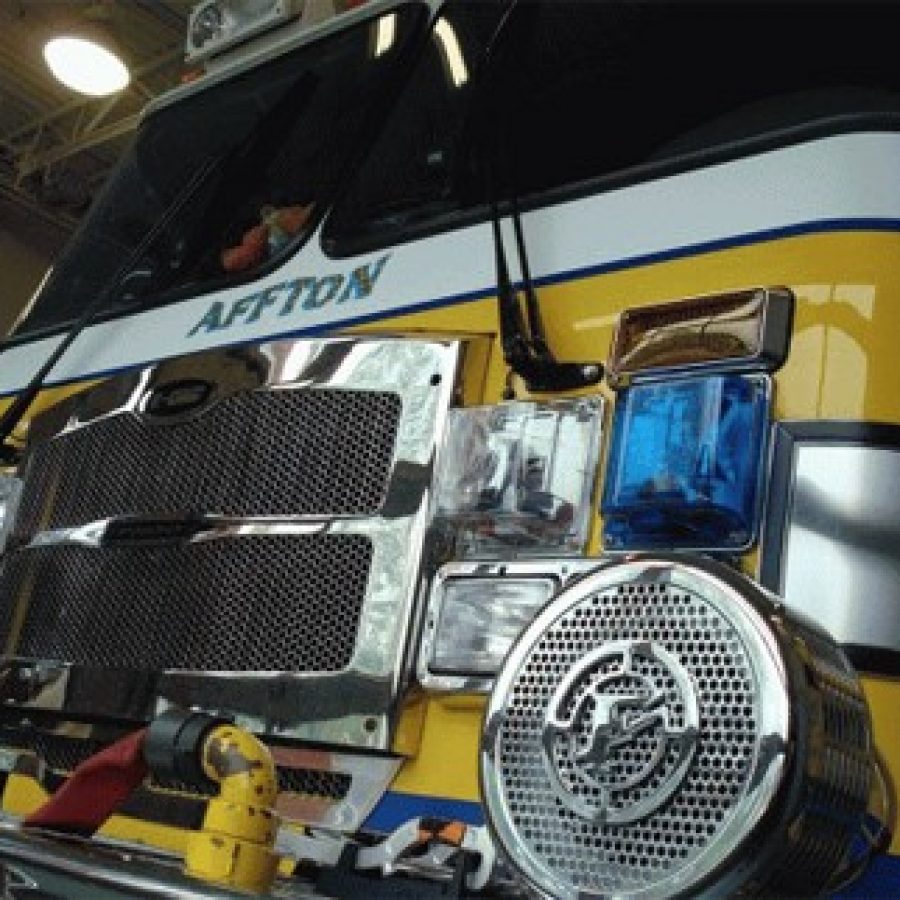 Affton Fire Protection District officials are fighting back against allegations made against the district by Crestwood officials who not only want to stop paying Affton for an area the city annexed two decades ago, but have slammed the service the AFPD provides to Crestwood residents in those areas.
In a lawsuit filed May 24 in Cole County Circuit Court, Crestwood is suing the fire district and the state to challenge the constitutionality of two state laws requiring the city to make annual payments to Affton.
Under state law, cities with fire departments that annex unincorporated areas have to take over the payments that annexed residents would have paid in taxes every year to their fire district.
In 1997, Crestwood annexed 699 houses in a 290-acre area serviced by the AFPD between Grant and Rock Hill roads. Since then, new houses have been built in the annexed area, which includes 45 businesses.
The city has paid Affton more than $5 million. After AFPD voters approved a 25-cent tax-rate increase in April, Prop A, Crestwood is set to pay its neighboring fire district upwards of $500,000 a year out of a roughly $11 million annual budget.
In the process of suing the state and its neighboring fire district, Crestwood has also slammed the service that the AFPD provides to city residents as expensive and inefficient. The payments eliminate "any incentive for the district to provide cost-effective service to the annexed area," Crestwood Mayor Gregg Roby alleges in the lawsuit as one of its plaintiffs.
Citing an analysis by Crestwood Fire Chief David Oliveri, Roby claims that Crestwood could provide its residents fire service superior to that of Affton at a fraction of the cost.
In an interview with the Call after Prop A passed, Roby said that since much of it was going to firefighters' pensions and a new firehouse, Crestwood would have to fund AFPD firefighters' salaries and facilities that the city could never afford itself.
"We couldn't afford to pay our firefighters that kind of money. They pay all their benefits. They pay everything," Roby said. "Affton is talking about building a new station, a new firehouse — there's nothing wrong with what they've got. If we can make do with a 1975 City Hall, they can certainly make do with a fire department that's less than that."
The AFPD and its fire Chief Nick Fahs responded to Crestwood's lawsuit for the first time last week, calling the lawsuit "unfounded" and "unfortunate and unwise."
In the statement, the AFPD Board of Directors contended that any claim that Crestwood could provide superior service to annexed residents was baseless.
"Unfortunately, some of the statements made by Crestwood representatives in supporting this lawsuit are simply not true," the AFPD wrote. "The court case will determine the real facts."
Crestwood cannot provide superior service because Affton owns an ambulance and a ladder truck and all firefighters in the AFPD are cross-trained as paramedics, the AFPD said.
"The city of Crestwood has no ambulance and must rely upon a for-profit ambulance service for its residents who need all important emergency medical service," the fire district said.
At an event last month, Mehlville Fire Protection District Board of Directors Chairman Aaron Hilmer said, "The thing people don't realize about Crestwood is they don't have an ambulance. Abbott will literally sit in their city. I'm not knocking that service, but I think that what we offer in Mehlville is far superior."
Crestwood contracts with Abbott Ambulance for ambulance service. Mutual aid between fire districts is only possible if they can reciprocate, so although the MFPD covers half of Sunset Hills and borders Crestwood, the MFPD cannot respond to EMS calls in Crestwood, only fires, Hilmer noted.
Oliveri noted in his report that Crestwood now has a rescue truck equipped with two firefighter-medics and Advanced Life Support, or ALS, equipment that allows it to be sent to EMS calls until the ambulance arrives.
Affton residents have two ambulances serving the small fire district, with one stationed at the Valcour Avenue firehouse that services Crestwood. The aging facility is the one slated to be replaced.
The AFPD noted that larger structures in both Affton and Crestwood are protected only by the AFPD's $1 million ladder truck "since Crestwood Fire Department has chosen not to purchase a ladder truck. Crestwood relies upon Affton's and other districts' ladder trucks."
Oliveri found that the Crestwood Fire Department could protect the annexed area without adding any firefighters or paramedics for a total cost of service of $42,125 versus the $444,604.58 that the city paid to the AFPD last year — less than 10 percent of the cost with no "major or significant changes in the operation."
"The level of service delivery by the Crestwood Fire Department will be commensurate with the current level of service provided to the residents of the annexed area, and in many cases exceeded," Oliveri wrote.
Extra personnel costs to service the annexed area were calculated at $13,478 by taking the average Crestwood firefighter compensation of $67,000, or $23 an hour, and breaking down the 251 Affton EMS calls into how many firefighters would be needed for each call per hour.
Other costs include $1,104 for fire prevention inspections of the area's 45 businesses, $2,760 for 10 public-relations events a year, $690 for 49 hydrant inspections and $125 to change over a Knox box.
Total calls would only increase 16 percent, Oliveri said. The report does not predict any increased costs for equipment.
The Crestwood chief estimates that his Fire Department would respond 30 to 90 seconds faster than Affton to a third of the annexed area, the same in a third, and Affton would serve the final third 30 to 90 seconds quicker than Crestwood.
In 2008, Hilmer offered to contract with Crestwood for fire services and save the city $250,000 a year while hiring its firefighters and paying them more, plus buying a new ambulance and a new fire truck.
But Crestwood "couldn't have run me out faster and been more proud of doing it," Hilmer said. "And if people want to look at why government is such a mess, if you did that in the private sector people would cheer for you. But here, they couldn't wait to tell you no. And what do they do? Now they come to voters and say we want a tax increase. So I think that's an interesting snapshot into how things work."