Affton 106-year-old credits her faith as the secret to a long, eventful life
Like many people, Belle Christian has a sweet tooth, especially when it comes to Oreos — her home is never without a package or two of the cookies. But unlike everyone else, Christian is 106 years old and was born the same year Oreos were created: 1912.
When Christian was born in St. Louis Nov. 9, 1912, Woodrow Wilson had just been elected the 28th president of the United States, Arizona recently became the 48th state, and the start of World War I was still a year and a half away.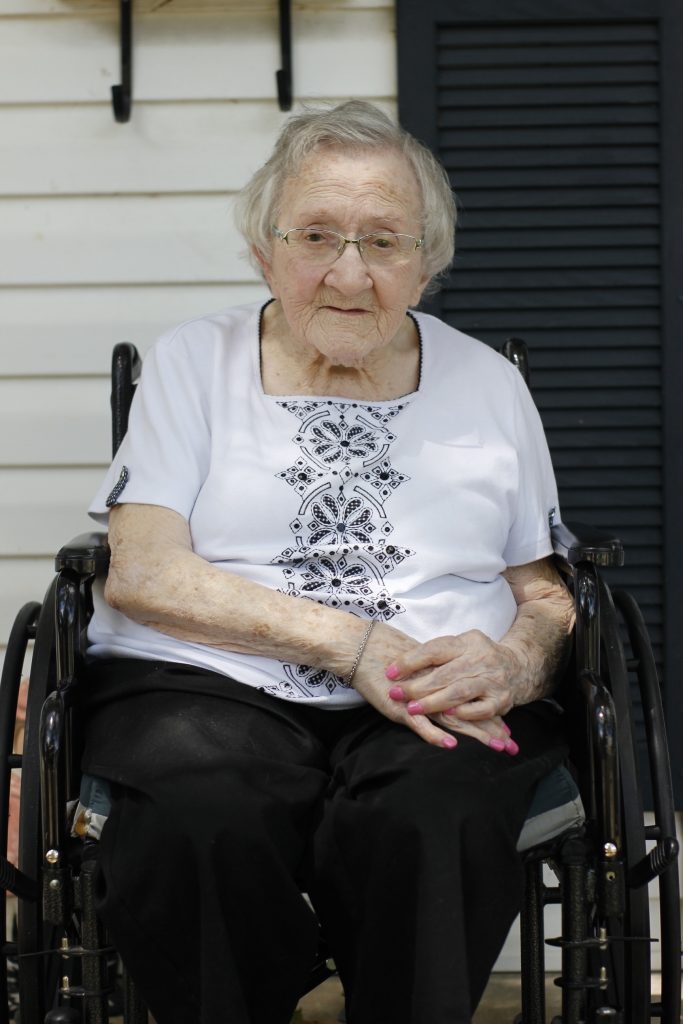 Christian will turn 107 in November, despite not having a history of longevity in her family. And with the help of caregivers, she still lives independently with her great-granddaughter in Affton.
The centenarian credits her faith in God as the reason she has been able to live such a long life.
"Love God and thank him for everything. And be kind to others as you want others to be kind," said Christian. "Always be close to God, remember him, and he will help you."
Christian grew up as an only child on her family's property in Jennings along West Florissant Avenue. Her mother died at the age of 26 from tuberculosis, when Christian was 4 years old. And her father died in his 60s from cancer.
Throughout her life, she met a varied cast of celebrities, like jazz musician Duke Ellington, who joined her and her girlfriends for lunch at the Hotel Jefferson, and a run-in with actor Jim Nabors, who played Gomer Pyle on "The Andy Griffith Show."
Christian was also a member of a kitchen band, which played unusual instruments, and would tour veterans homes and nursing homes to play music and dance for residents.
Christian married her first husband, Thomas Guccioni, and together they had one child, Sam, who is still alive today at the age of 85 and resides in St. Louis.
Her second husband, Elwart Gladstone Christian, was a World War I veteran born in 1897. He enlisted in the U.S. Navy at 14 years old after lying about his age. He died in 1973.
While Christian only had one child, she has 14 grandchildren and countless great-grandchildren. Her great-grandchildren range in age from 42 years old to just a couple of weeks. She lives with one of her great-grandchildren, Sarah Heady, in Affton.
For the most part, Christian lives independently. She feeds herself, keeps up with the house, folds her own laundry and spends time with the household's two dogs, a Yorkie named Princess and Brown Sugar, a Chihuahua-terrier mix. Brown Sugar was a gift to her on her 105th birthday.
"I pretty much let her do whatever she wants," said Heady, who works as an occupational therapist. "She can get up by herself, but I'm nearby on standby in case she needs help."
At least once a week, Christian enjoys baking chocolate chip cookies and brownies from scratch. And Heady claims that her great-grandmother's chocolate-chip cookies are the best ones around.
Christian had rooted for the St. Louis Blues by watching their games on television for years, and for her 106th birthday, Heady surprised her great-grandmother by taking her to her very first Blues game. At the game, Heady and Christian were interviewed by Fox 2 and were paid a visit by the Blues mascot Louie. Blues players also gave Christian the game puck.
In 106 years, Christian has never drank, smoked or driven a car. In fact, she's never gotten a license, perhaps another secret to her longevity.
"I just thank God… maybe he just wanted me to help in some way," she reflected on her long life. "I just thank him for everything."