Adults with disabilities find more than a job at a company with a larger mission
A South County business has been providing the opportunity for adults with developmental disabilities to work and form a community since 1974.
Heartland Industries, 9727 Green Park Industrial Drive, is a contract packaging business currently located in Green Park that supplies services such as shrink wrapping, packaging, printing, bulk mailing and bindery services.
But it is more than just a business. Heartland Industries is also a nonprofit 501(c)3 organization that is an extended employment "sheltered workshop," employing adults with a range of high-functioning and low-functioning developmental disabilities, including autism and Down syndrome.
Heartland Industries was founded in 1974 under the name W.A.C. Industries. The company changed its name in 2011, a year after moving into its current 47,000-square-foot warehouse in Green Park's industrial park.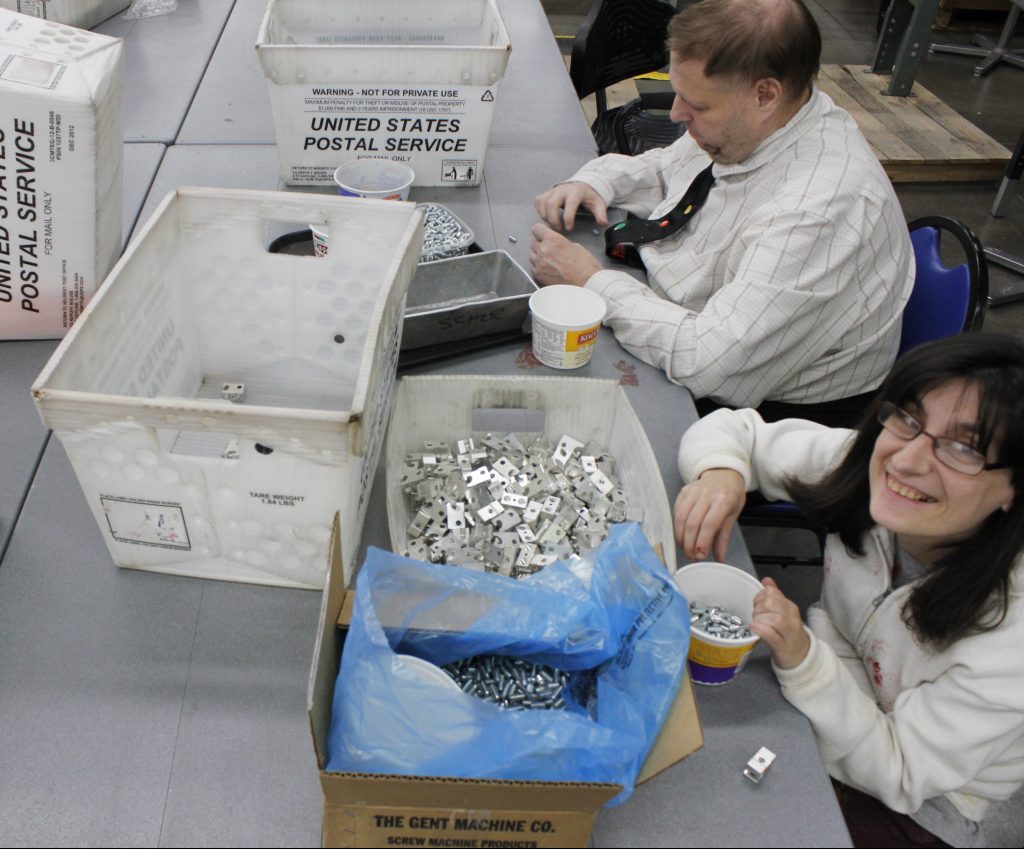 It employs around 160 people and provides services for over 80 different companies,  including local companies like Urban Chestnut Brewing Company and national ones like the Pioneer Woman.
Under programs like those at Heartland, federal funding comes with each employee that helps subsidize the workplace. But the company also pays each worker at least the federal minimum wage, which is lower for those with developmental disabilities who may not be able to find jobs in the regular marketplace. Heartland has a certificate to pay its 160 workers this "subminimum" wage as an organization licensed by the U.S. Department of Labor's Community Rehabilitation Program.
It's a practice that has been in place since the 1930s, but some are fighting to end it.
The U.S. House of Representatives voted 231-199 in July for a bill that would raise the federal minimum wage by 2025, with the added provision that new exceptions for the subminimum wage would also end.
It was the first time a house of Congress has voted to end the practice since it started. Current subminimum employers would have to bring up their minimum wage over six years to the actual federal minimum wage. The U.S. Senate has not passed the legislation.
But for Concord resident Michael Gebauer, Heartland Industries is more than just a company that pays a wage. It is a place that gives his daughter Pam, 52, a sense of purpose and accomplishment.
"It's an incredible organization… Pam absolutely loves coming to work. We cannot keep her home even when she's not feeling well," said Gebauer, whose daughter has been working at Heartland for almost seven years. "It means so much to them in their lives to have a purpose and friends here and give them some dignity. It provides a sense of accomplishment for them… You cannot believe how some of these folks have blossomed… It's amazing how they grow."
Gebauer and his family first heard about Heartland Industries through St. Louis Arc, an organization that provides individuals with disabilities and their families connections to local workshops, support groups and programs. After the family moved back from Alabama, Pam played in a softball program, and many of her teammates worked at Heartland Industries. Parents encouraged Michael and Pam to look further into it.
"We were always looking for a job for Pam," Gebauer said of the struggle to find a place where his daughter could feel at home during the day. And they found that in Heartland Industries, which employs an employment specialist who stays in contact with organizations like St. Louis Arc and other resource groups about individuals they feel may be a good fit for employment at Heartland Industries. Word of mouth is also helpful.
The goal of Heartland Industries is more than just providing individuals with a place to work. The company strives to give employees an opportunity to give back to their community, said Executive Director Dee Froneyberger, whose own son once worked for the nonprofit.
"It is definitely amazing just watching them walk in on the first day, and at the end of the day the smile that goes out that door that they've accomplished something, that they've contributed something to their communities," said Froneyberger, who has been executive director for 25 years. "They work extremely hard and they're very proud. And they have every right to be. We all want to be happy in what we're doing. So that sense of accomplishment is our goal… At the end of the day, they go home and know they've contributed."
The 160 jobs at the company include part-time, full-time and temporary positions. At any given time, about 120 workers are on the warehouse floor.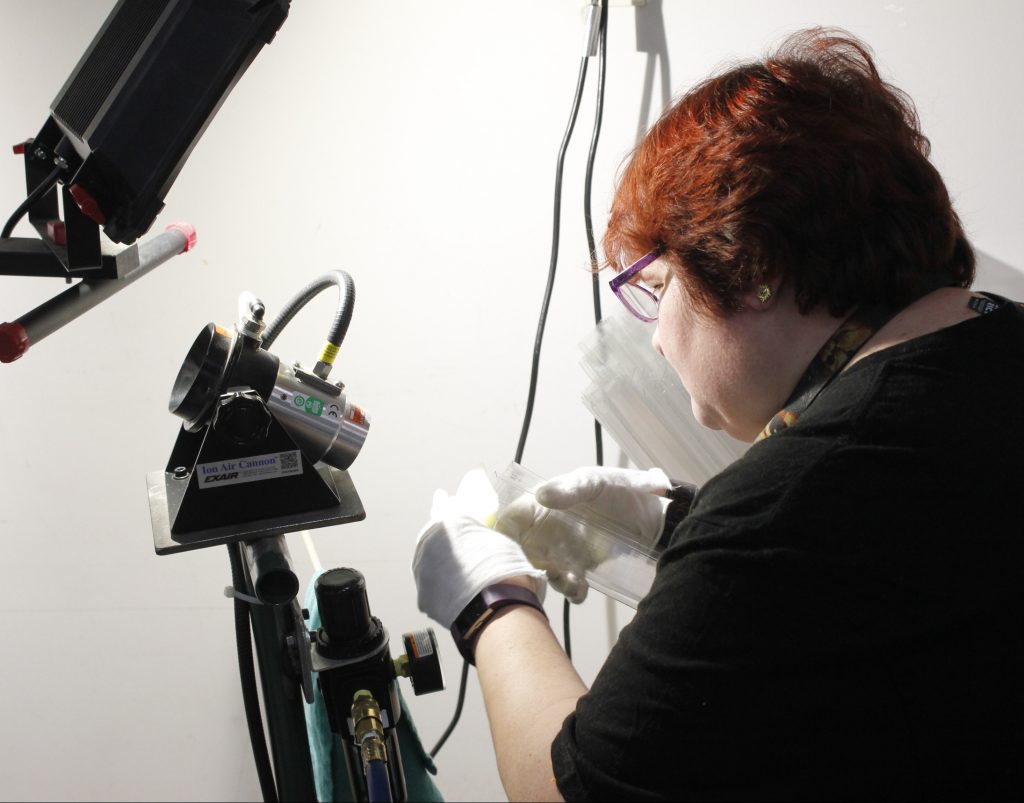 Workers package items, assemble boxes, shrink-wrap packages and more for roughly 80 clients. Heartland Industries is one of 87 sheltered workshops in Missouri, according to the Missouri Department of Elementary and Secondary Education.
The state's sheltered workshop program began with the passage of Senate Bill 52 by the Missouri General Assembly in 1965. The first sheltered workshops in the state opened a year later.
"Our goal ultimately is to not have them only work here, but there are workers who can work in the community and we want to push that to them," said Froneyberger. "We certainly have asked them their goals… When we see them leave, when we see them accomplish something, oh my gosh, I mean, I cry. It's just so touching. They'll come back and tell us what they're doing."
Gebauer and other parents and family members hold fundraising events throughout the year to help raise money to support the workers. One year, through fundraising efforts, the parent group was able to purchase multiple microwaves for the employee break room.
"We try to do things throughout the year to help raise funds to support the workers here to make their lives a little better, a little easier," said Gebauer. "Getting them socially interacting outside of the workplace. It makes a world of difference in their lives because they don't have that opportunity that most people do."
One fundraising event the parents' group plans is a bike/walk in Green Park called "Ride for Heartland." The event takes place in Green Park along Grant's Trail.
This year's bike/walk begins at 9 a.m. Saturday, Oct. 26,  at Heartland Industries. Money from the registration fees —  $20 for bikers and $10 for walkers — benefits Heartland employees. Those interested in the bike/walk can register at the website rideforheartland.weebly.com.
For Froneyberger, the company owes its success to the floor supervisors, workers, parents and family members of the employees and the community.
"We're grateful for the community participation because… without these customers that walk through that look and see the abilities down there on that floor" none of the employees would be in a position to learn and do their jobs every day at Heartland, said Froneyberger, tears welling in her eyes. "We thank the customers. We just continue to grow. The guys down on the floor continue to come up with new ideas, and it helps the individuals grow… Other than that, it's a business just like any other business."