'A hero to many': Officer killed in line of duty graduated from Oakville High
Tamarris Bohannon, the St. Louis Metropolitan Police Department officer shot and killed over the weekend, was a 2009 graduate of Oakville High School.
Bohannon, 29, had served on the force for the city of St. Louis for three-and-a-half years. The Mehlville School District confirmed that he graduated in the Oakville Class of 2009.
A handwritten letter Bohannon's family released through the SLMPD said that Bohannon's nickname was "T," and he was known as "Bo" to his fellow officers in his squad.
Bohannon was married and had three children. His family wrote: "He is a hero to many but most importantly to his loving wife and three incredible children. … The loss of this great man is felt deeply within the St. Louis community and we ask for your prayers and support in the days ahead."
The officer was "raised and continued to live and raise his family in the city in which he patrolled," his family wrote.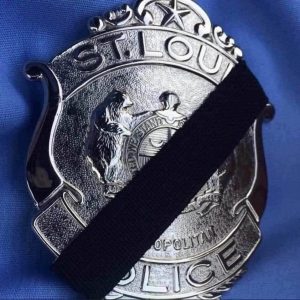 Bohannon and another officer were shot while responding to a call about a shooting around 5:45 p.m. Saturday in the 3700 block of Hartford in Tower Grove South. They are the seventh and eighth officers shot in the line of duty for the SLMPD since June, when protests began picking up in the city.
"Our officers have been going through a lot this summer as you know — we've had a surge in violence, we've had a lot of activity," SLMPD Chief John Hayden said. "All these officers are trying to do is do their job and try to help a person that's wounded, and they come under gunfire themselves."
The man and woman who lived at the house told the Post-Dispatch that one man came to their door to tell them that he had been shot and while they were on the phone calling police, a second man came into their home with a gun and told them to get off the phone. They escaped out the back but saw the man shoot Bohannon and the other officer from a second-story window, they said.
Bohannon was shot in the head and the other officer was shot in the leg. The second officer shot is also about 29 years old and had just under one year of experience, Hayden said. The next group of responding officers retrieved them without being shot and got them to the hospital.
After a standoff that lasted into the next morning, the shooter was taken into custody. The second officer, who had minor injuries, was treated and released from the hospital. Bohannon was in critical but stable condition, with Hayden asking the community to "please pray for him." But he died from his injuries later Sunday, with the death announced by the department Sunday night.
The family is already being financially assisted by the BackStoppers, a nonprofit organization that provides financial assistance to the families of fallen police officers and firefighters in the St. Louis region. The department said BackStoppers is the only organization authorized to accept donations on behalf of the family. You can donate to BackStoppers online or by mailing a check to BackStoppers, P.O. Box 795168, St. Louis, MO, 63179-0700.
Officials from in and around the state offered their condolences to Bohannon's family.
St. Louis Mayor Lyda Krewson said in a statement, "I am heartbroken over the line of duty death of Officer Tamarris L. Bohannon of the St. Louis Metropolitan Police Department. I've had the privilege of spending some time with his family under these extraordinarily challenging circumstances. They're wonderful people and immensely proud of the way he selflessly served and protected our community with distinction and honor for more than three years.
"This is a horrific reminder of the dangers our brave men and women willingly face everyday to keep us safe. I ask that everyone please continue to keep Officer Bohannon, his loved ones, friends and colleagues, and the entire St. Louis Metropolitan Police Department in your thoughts and prayers.
"This is a terrible, senseless tragedy."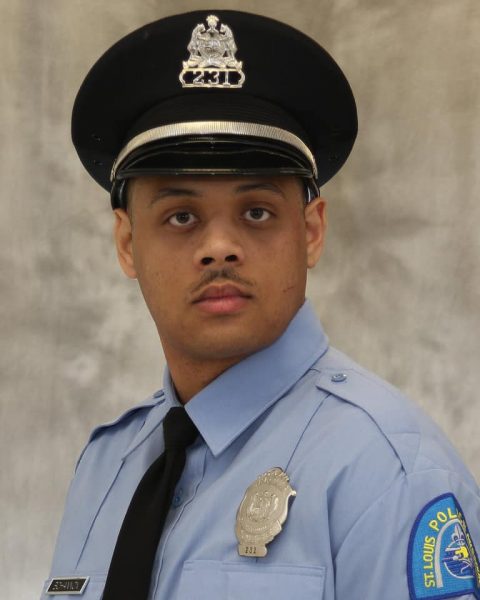 Gov. Mike Parson tweeted, "Officers across Missouri protect us every day without hesitation and they and their families deserve our support. #BacktheBlue"
U.S. Sen. Roy Blunt said in a statement, "Officer Bohannon rushed to the scene of a dangerous situation to protect innocent lives. He demonstrated the courage and selflessness that make law enforcement officers truly exceptional. In the wake of this tragedy, we are once again reminded of the sacrifices law enforcement officers and their families make every day. They deserve our unwavering support and eternal gratitude for their service."
U.S. Attorney Jeff Jensen said in a statement, "The men and women of the U.S. Attorney's Office, and the entire St. Louis community, grieve the passing of Officer Tamarris Bohannon. We continue to pray for his loving family.  We are grateful to the members of the St. Louis Metropolitan Police Department who put their lives on the line for us every day."
Former St. Louis County Police Chief Ron Battelle, who heads the BackStoppers, said, "The bravery of Officer Bohannon will never be forgotten, and his life will be honored."
Hayden said his officers are trying to cope by leaning on each other and seeking counseling, but "it's very disturbing — we're just trying to do our jobs. It's a very trying summer."
Bohannon is the second police officer since last year who was killed in the line of duty and was an alumni of the Mehlville School District, and he is the third police officer with ties to South County to die in the line of duty since 2016.
North County Police Cooperative Officer Michael Langsdorf, 40, who graduated from Mehlville High School in 1997, was shot and killed while responding to a call at a market in North County in June 2019.
Officer Blake Snyder, 33, of the St. Louis County Police Department's Affton Southwest Precinct was ambushed while responding to a disturbance call in Green Park in October 2016. Trenton Forster was convicted of first-degree murder in Snyder's killing last year.