Young Tigers hope to make a splash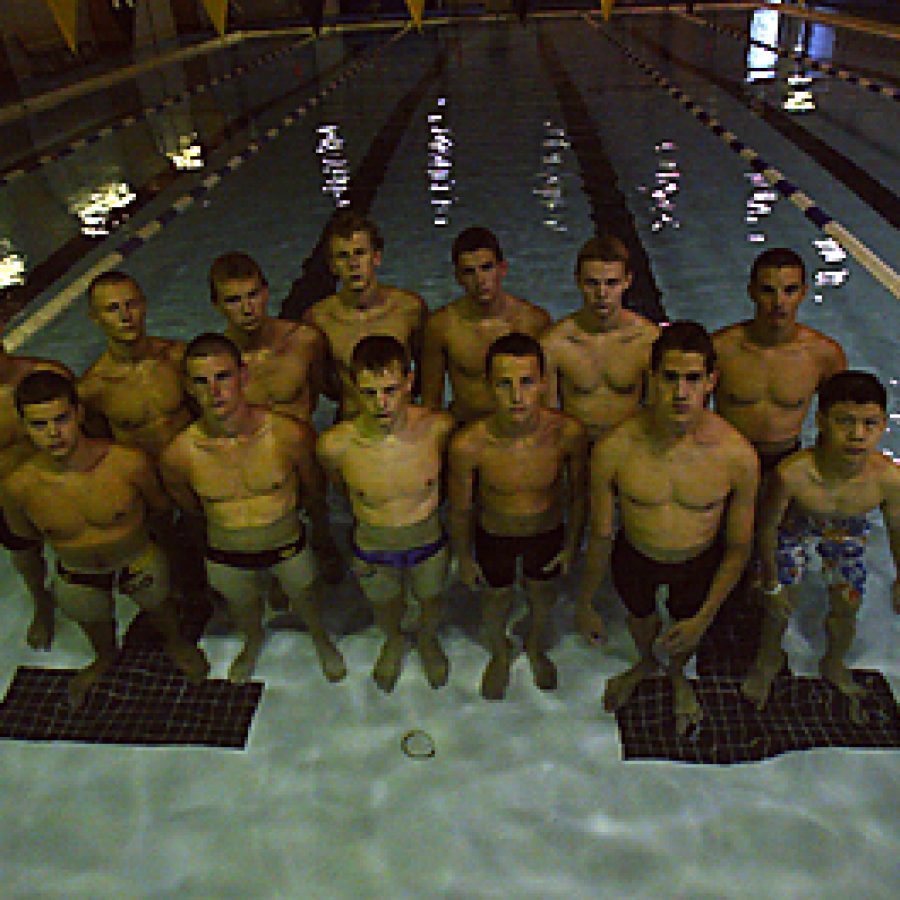 Members of the Oakville Senior High School swimming and diving team are not looking for ground-breaking results this year, but want to improve the program and themselves over last year.
Led by head coach Dan Schoenfeldt, the Tigers had one state qualifier last season, a diver who graduated, and they had several the year before that.
"It's really about where you start the year and where you end with times," Schoenfeldt said. "My expectation or my hopes are that everybody just improves; everybody continues to work like they have the first two weeks.
"Our goal is to qualify as many people as possible for the state meet."
With 12 returning swimmers from the 2010 varsity squad, the Tigers will have some experience on their side, but they still will have a "very young team," according to Schoenfeldt.
Besides his leadership role, Schoenfeldt is expecting good things from team captain Clayton Darnell, a senior.
He is "wanting to do some damage in the sprint events."
The Tigers also hope for a lot from Jake Landmann and Matt Vogel, who will start the season with an injury after he hyperextended his elbow.
"Our hope is that he is able to have a good season," Schoenfeldt said of Vogel.
The Tigers' strengths early on are their work ethic and their team unity.
"They are doing really well. They are working really well as a group. Practices have a good structure this year. It's pretty balanced across the board. They kind of feed off each other. There's a lot of training partners this year and that helps," Schoenfeldt said. "They've been good in the weight room, good in the water.
"I mean it's really early, so it's tough to tell definitely what's happening, but they are doing well so far."
Schoenfeldt said the biggest obstacle for this team is its roster.
"There is only so much you can do with limited numbers. You cant always field all three relays. You can't always put three swimmers in every event," he said. "But if you continue to improve, you know you will see the results you want to accomplish at state."
The Oakville swimming and diving team is set to face Parkway South in a dual meet against Parkway South on Friday, Sept. 2.