Yeager, Rahn exchange vows at spring wedding ceremony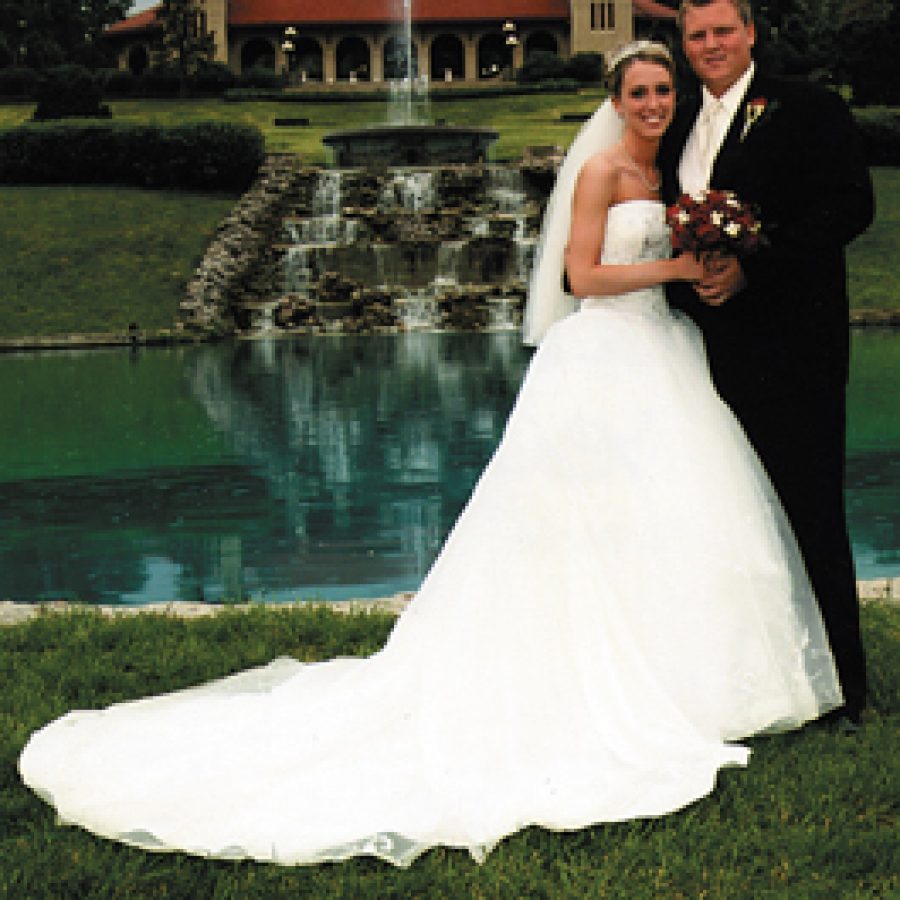 Sara Yeager and Joel Rahn were married May 20 at St. Paul United Church of Christ by the Rev. Randy Schmeerbauch.
The bride is the daughter of John and Karen Yeager of Oakville.
The groom is the son of Gary and Carrie Rahn of Millstadt, Ill.
The maid of honor was Kristen McGrath. Bridesmaids were Kari Brand, Erin Elliott, Lindsey Hagerty, Julie McCausland and Meghan Welby.
The best man was Tim Bottchen. Groomsmen were Jeff Kohlberg, Brian Akers, Jon Giraudo, Nate Michael and Jimmy Vizcarra.
Ushers were Dave Martorano, Zachary Yeager and Nick Schneeberger. Readers were Emily Yeager and Amy and Samara Crasilneck. The guest book attendant was April Rahn. The bell ringer was Kyler Gillen and the flower girl was Haley Parkhurst.
A reception took place at the World's Fair Pavilion in Forest Park.
After a honeymoon trip to Palm Springs, Calif., the couple moved to Oakville.