By Erin Achenbach
Staff Reporter
eachenbach@callnewspapers.com
In honor of National Infrastructure Week, which was recognized May 13 through May 20, Missouri American Water highlighted a water main replacement project near Fatima Drive and Kammerer Avenue in Affton.
The project in Affton is part of Missouri American Water's plan to replace 224,000 feet of water main in 2019, approximately 42 miles of the 4,500 miles of main that the water utility company oversees in St. Louis County.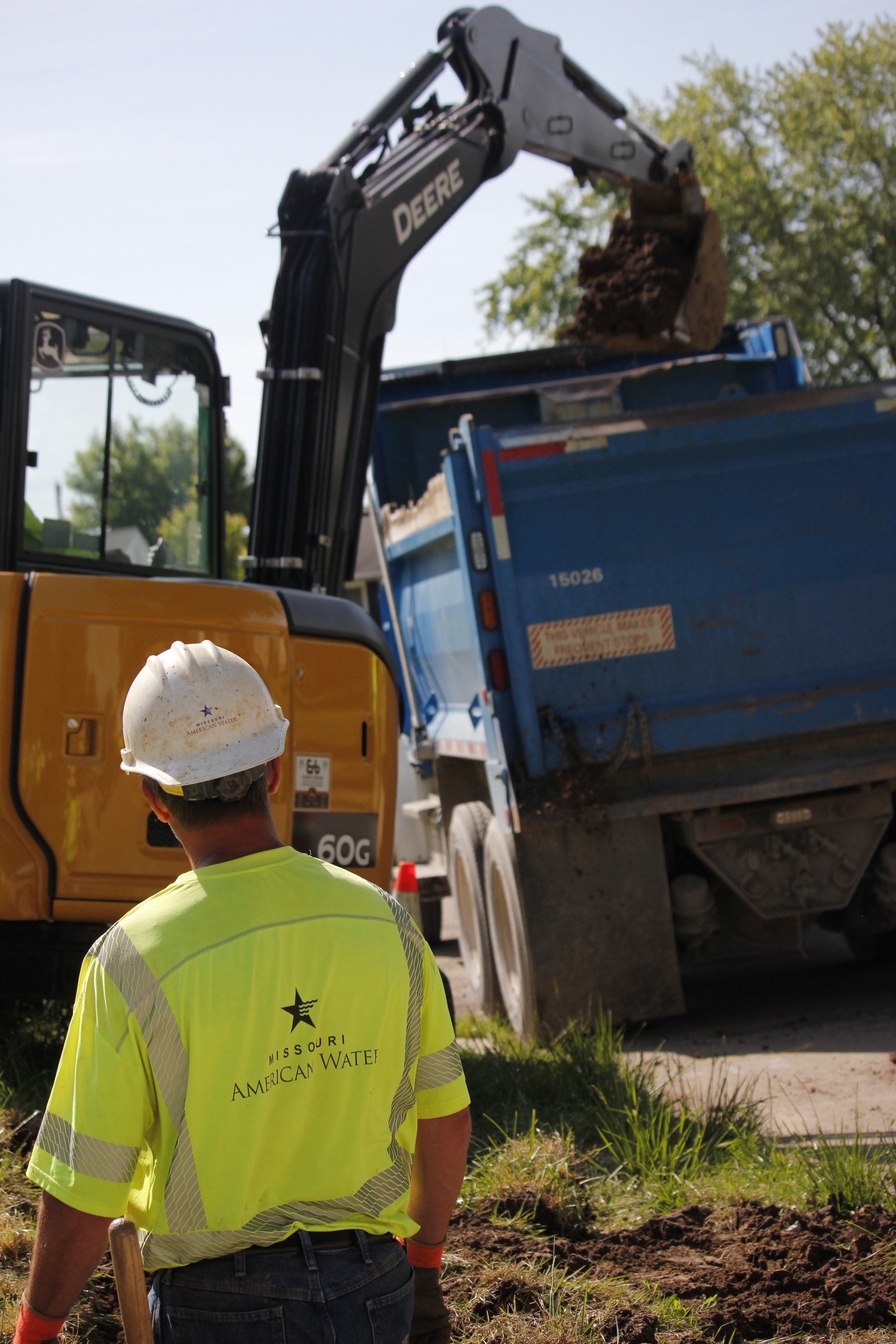 "The JB Bridge is kind of dominating news with regard to infrastructure, so my goal is to remind people that there's more to infrastructure than roads and bridges," said Missouri American Water External Affairs Manager Brian Russell on a tour of the replacement project May 17.
About $90 million of Missouri American Water's $120 million budget for 2019 in St. Louis County is dedicated to main replacement. Missouri American Water has averaged 50 main breaks per 100 miles of main in St. Louis County over the past 10 years. The nationwide average in systems of similar size is 20 main breaks per 100 miles.
"Water infrastructure is often a misunderstood topic. Many of us take it for granted, and most people are unaware of just how much it impacts daily life," Russell said in a news release. "This is why it is so important to take part in generating awareness… We are building for tomorrow by educating our community now, with the hopes that everyone will keep the topic top of mind for years to come."
Repairing a broken main is often more costly than replacing it, said Russell. It is more cost-effective to place a new water main line next to the old main, or across the street from the old main, rather than repairing the old main itself. When a main is replaced, the new main is laid next to the old main and the old main is left in the ground and decommissioned. In the project along Fatima Drive, the 6-inch main is being retired and replaced with an 8-inch main.
In 2018, Missouri American Water replaced over 50 miles of water main and invested nearly $200 million in infrastructure statewide. The company maintains more than 5,000 miles of pipeline and more than 44,000 hydrants across 138 municipalities and has spent nearly $1.3 billion since 2008 to upgrade water and wastewater pipes, treatment plants, pumping stations and other facilities.
In 2017, the American Society of Civil Engineers gave United States infrastructure nationwide a D- grade and estimated that the cost of infrastructure needs over the next 25 years is $1 trillion.
"Though Missouri American Water is a proud affiliate of the Infrastructure Week coalition, we know that one week of activities and participation and awareness is not enough," said Russell. "That is why Missouri American Water plans to invest more than $200 million in the communities we serve across the state this year."
Executive Director of Infrastructure Week Zach Schafer said in the release that the organization was "thrilled" that Missouri American Water joined Infrastructure Week.
"The benefits of a stronger, better infrastructure system could be immense, but we urgently need political courage and leadership on this issue," said Schafer. "During Infrastructure Week, we bring together the public and private sector to encourage lawmakers to think long-term, and invest in infrastructure at the federal, state and local level."