Workers lower one of the largest pedestrian trail bridges in St. Louis County into place at Cliff Cave Park in Oakville, July 2017. 
Gloria Lloyd
News Editor
glorialloyd@callnewspapers.com
Far down on the ballot voters will see next week, just above the judges, are a series of Charter amendments, including an amendment to ban the sale of county parkland without a public vote.
Unique among the Charter amendments, Amendment 2 — the "parks protection amendment" — enjoys broad support among county officials, with both County Executive Steve Stenger and the County Council throwing their support behind the initiative.
"It's the only piece of legislation where everyone's agreed," said Katherine Dockery of the Open Space Council, which is part of a coalition of parks advocates supporting the amendment. "We're hopeful that's a good sign."
The amendment was placed on the ballot unanimously by the council. It was written by park groups and modeled after similar existing legislation in St. Louis city, Kirkwood, University City and Olivette.
The night the amendment was proposed in July, Stenger said, "An amendment that would protect our parks would be a welcome amendment for me."
And 6th District Councilman Ernie Trakas, R-Oakville, supported the amendment early, saying, "As it stands right now, the only thing standing between parkland and commercial use is this body," meaning the council.
The push to protect parkland from being sold or closed directly stems from a 2011 decision by then-County Executive Charlie Dooley to suggest that 23 parks be sold or closed due to a purported budget crisis. Stenger was the council chairman at the time and led the charge to balance the budget without closing any parks.
"I think this idea has been bandied about for a long time, primarily because the proposal came before us to sell 22 parks," said 3rd District Councilwoman Colleen Wasinger, R-Huntleigh.
Although some crowds have rivaled it, the crowd that filled the County Council chambers after the parks debacle still holds the record as the largest crowd at a council meeting in decades of county history, bringing out people who wouldn't have typically shown up at council meetings but loved the parks.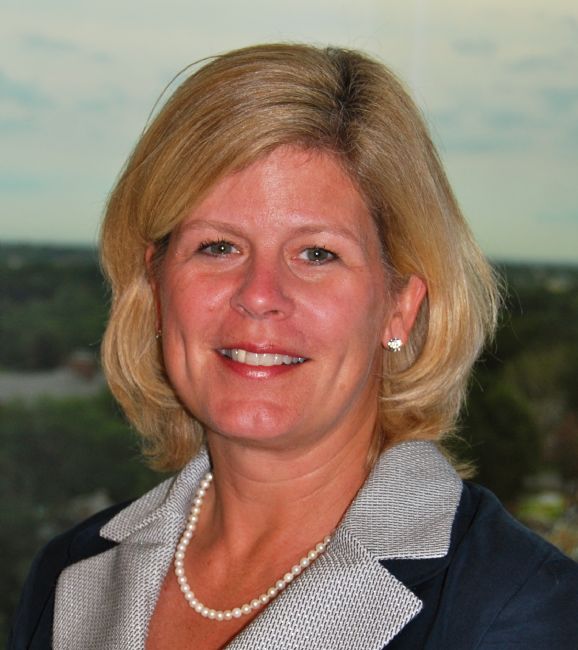 A wide coalition of environmental, green-space and parks-related groups, including the Open Space Council, the Audubon Society, Sierra Club and the Great Rivers Environmental Law Center came together with the idea of a Charter amendment for parks.
"For us that started a conversation of how can we better protect the parks from budgetary cuts and political sways, but also how can we make sure that the public's voice is heard?" Dockery said.
The various parks groups formed a coalition, Yes on Prop 2, and have seen no opposition, organized or otherwise.
The group is focusing on voter education since the ballot is so long and the Charter amendment appears "right above the judges," said Yes on Prop 2 spokesman Jon Clancy, whose sister, Lisa, is set to be sworn in as the 5th District councilwoman starting Jan. 1.
Ironically, Dooley has endorsed the parks amendment and is listed as a supporter by the coalition of parks groups that once fought his decision to sell off, as one example, the buffalo at Lone Elk Park.
Under the new amendment, the county would have to go to the voters if it wanted to do things it's done in county parks in recent years, including building a 911 center in Ohlendorf Park, building the South County Precinct in a park off Sappington Barracks and, most notably and recently, attempting to build an ice arena that would have served as both a St. Louis Blues practice facility and an ice rink for recreational teams in Creve Coeur Park. That effort was stopped by the federal government.
The amendment bans any leases for commercial purposes of more than a decade, but it grandfathers in existing leases. The county has a few 20-year leases with golf-course operators.
Large parks would get a countywide vote under the amendment, but if the county was trying to sell or change a park less than 15 acres, only voters in that park's council district would get to vote. If a park spanned two council districts, voters in both districts would get to decide.
That last clause caught an objection from County Parks Director Gary Bess and 5th District Councilman Pat Dolan, D-Richmond Heights, who voted for the amendment but suggested two changes: Lifting the ban on leases longer than a decade and allowing all voters to vote on changes to all parks.