Voters to eye tax hike to help senior citizens
County voters will consider Prop S on Tuesday, Nov. 8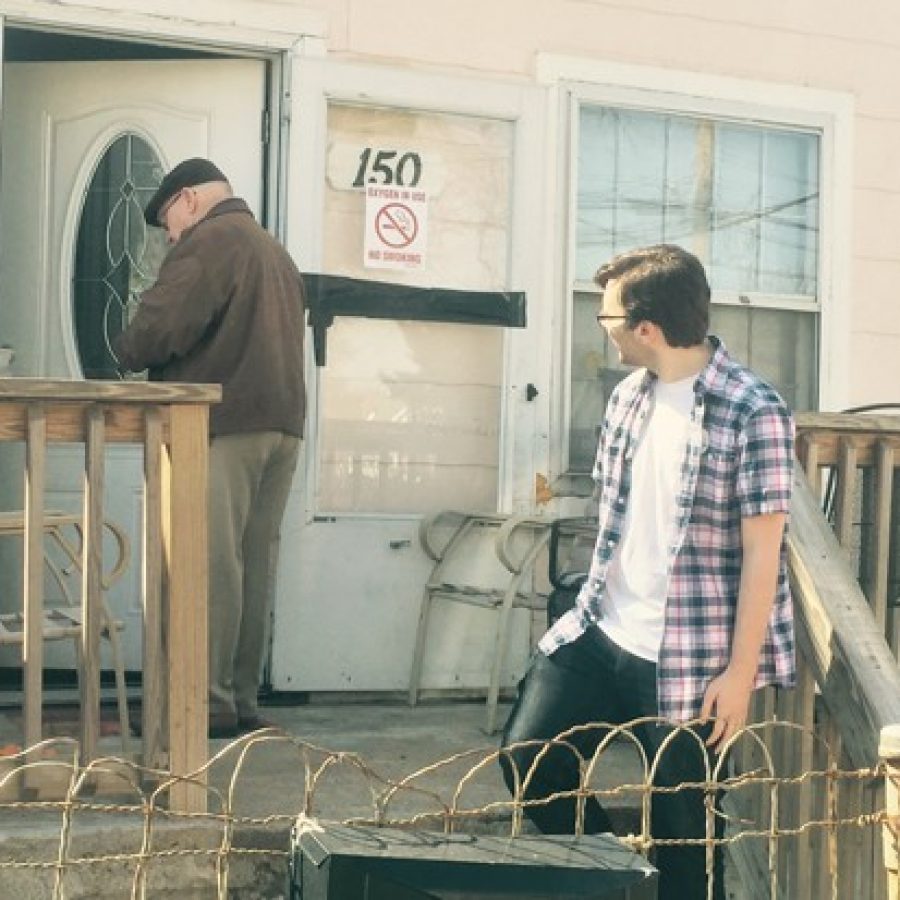 St. Louis County voters will decide next month whether to approve a new dedicated property-tax hike aimed at increasing services for senior citizens, a measure that proponents say would help county seniors live at home longer.
Voters countywide will weigh in on the 5-cent tax-rate increase, Proposition S, in the Tuesday, Nov. 8, election.
If approved, the property tax could raise roughly $12 million a year to fund programs like Meals on Wheels and senior transportation.
"I think this type of a tax sort of sells itself," County Executive Steve Stenger told the Call. "When you think that it's basically $9.50 per $100,000 (of assessed valuation) — on a property-tax basis, that's relatively small. And the benefits that it yields are great for seniors."
Federal and state funding for seniors falls short of their need, senior advocates say.
Locally, Meals on Wheels and other programs for seniors have been cut due to lack of funding, said Seniors Count campaign spokesman Patrick Lynn. Transportation, nutrition, home maintenance, Medicare services and other issues are areas Stenger points to where the tax could be directed.
"The goal is to keep seniors in their home and out of nursing homes, so they can stay in the community, as long as possible," Lynn said. "It can help with home care services, people coming to help with cleaning, picking up things, helping you. But it's really up to the county to decide how they want to use it …
"State law says (it must be spent on) health, nutrition and quality of life for people over the age of 60," the spokesman added.
The county executive supports the measure, but added that the decision is up to voters.
"I think all of us can relate to this issue in a very personal way — many of us have parents who are seniors, and we want — I know I want to see our seniors age in place, age in the place where they grew up, and the place where they have lived, and we should be able to do that locally," Stenger said. "And I think this tax is a step in the right direction. I think it's important."
The measure is also on the ballot in St. Louis city and St. Charles County, and each county will separately create a board that would dole out funding to worthy causes, most likely through grants to nonprofits, Lynn said.
Some of the senior organizations that could benefit from the tax revenue include Catholic Charities and Lutheran Senior Services.
If voters approve, St. Louis County would be the largest county in the state with the tax.
So far, 51 mostly rural counties in Missouri have passed the senior tax, with Greene County the largest, Lynn said.
Besides the $12 million in the county, the tax is expected to bring in $4 million a year in the city and $2 million a year in St. Charles.
But St. Louis County may need it more than anyone, Stenger said.
"I think that it's important for our county particularly because we really have the biggest senior population, concentrated senior population, in the state of Missouri, and we have an aging population," Stenger said. "If you look at our statistics, we have a very large portion of our population that is over the age of 45, and it's growing every day."
The tax is allowed under a state law that also allows the children-oriented sales tax that created the Children's Service Fund, which is also overseen by an appointed board.
The tax would apply countywide, even in cities, but cities might also be able to apply for senior grants the way that they apply for other grants like park and community development grants, Lynn said.
The County Council voted to approve placing the tax on the Nov. 8 ballot 4-2, with both the Republicans on the council, 3rd District Councilwoman Colleen Wasinger, R-Town and Country, and 7th District Councilman Mark Harder, R-Ballwin, opposed.
First District Councilwoman Hazel Erby, D-University City, abstained.
"I do have some concerns about applying another property tax to the very people that we're trying to keep in their homes," Wasinger said. "I don't know that this is the best way to fund the seniors' initiative, so I'm going to vote no."
The bill was not clear enough on where the money would go, Harder said.
"I like the concept, but I need more details for my constituents, and I vote no," Harder said.