VIDEO: Crestwood mall demolition begins
Complete process could take more than a year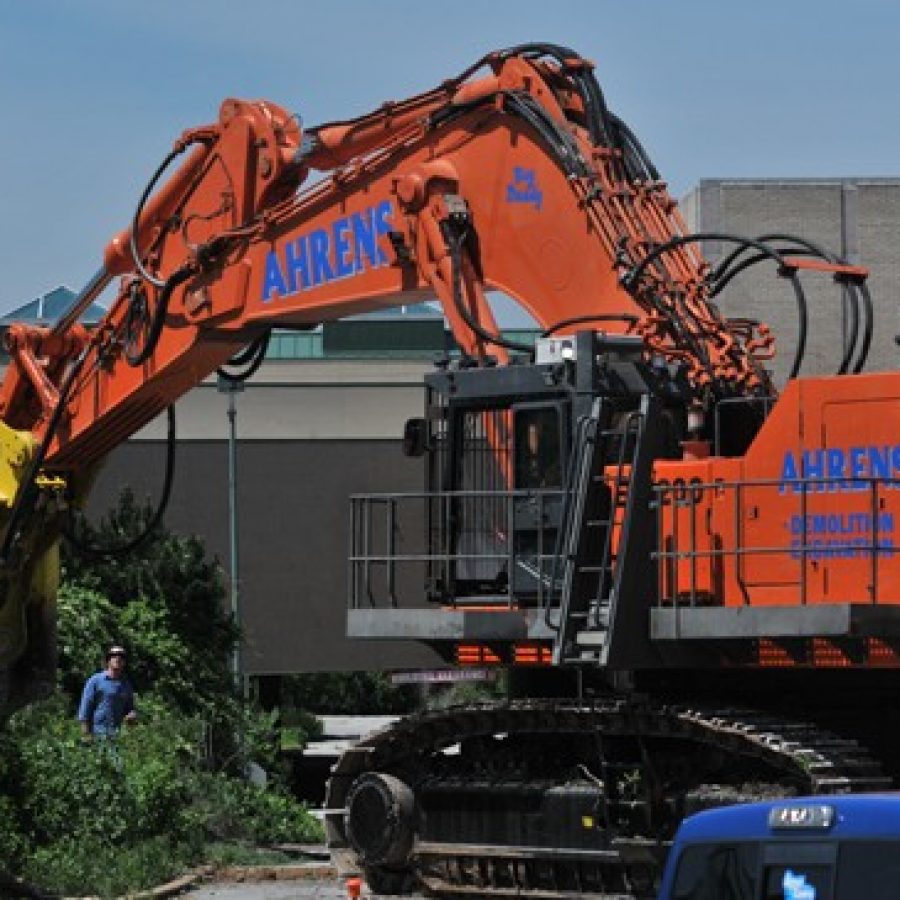 Demolition began Friday outside the former Crestwood Plaza mall on the area of the 48-acre site where owner UrbanStreet Group proposes apartments for the $100 million redevelopment. Above, a contractor looks up as excavator 'Big Daddy' digs out one of the many areas of the mall overgrown with jungle-like trees.
The demolition equipment had several hiccups on the first day of demolition and had to be fixed at least twice, construction workers at the scene told the Call.
City officials also stopped by to look at the progress.
Crestwood Mayor Gregg Roby posted a Facebook message the same day that read:
"As everyone may or may not know, the demolition of the Crestwood Mall has begun with the upper deck of the Dillards parking garage coming down. The large orange 'Big Daddy' on display at the Food Truck event has created a huge hole in short order. I watched as the large jaws of 'Big Daddy' grabbed a tree and lifted it root ball and all from a small island in the parking lot. The demolition will continue on the parking garage while the environmental remediation is completed. Demolition of the first building will take place in about 60 days."
About the Writer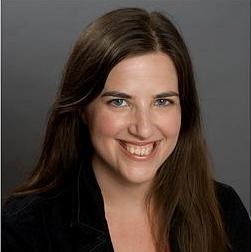 Gloria Lloyd, News Editor
Gloria is the editor of The Call. If you have any thoughts or suggestions for coverage, email her at glorialloyd@callnewspapers.com.