UPDATED: Roby asks Crestwood aldermen to discuss issuing RFP for 27 acres on Watson Road
Mayor first proposed rezoning 27-acre area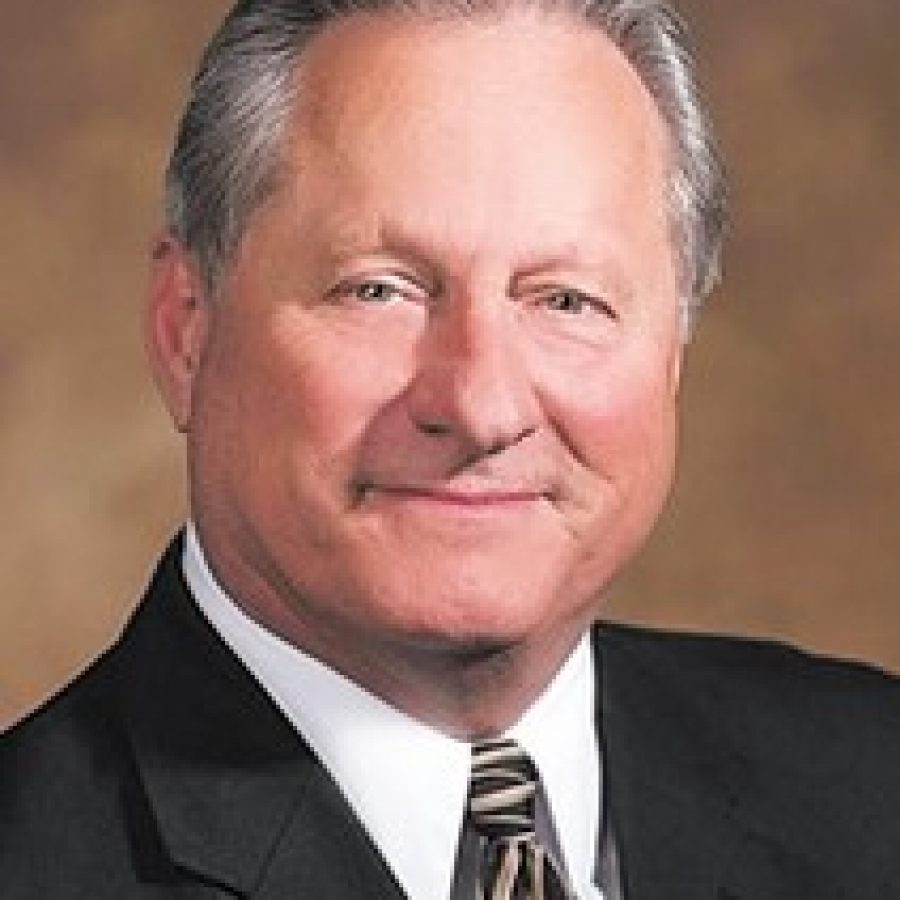 Crestwood Mayor Gregg Roby wants the Board of Aldermen to discuss issuing a request for proposals to redevelop 27 acres along Watson Road.
The mayor requested last week that the board discuss his proposal when it meets at 7 p.m. Tuesday, May 9, at the Government Center, 1 Detjen Drive. However, the item was not included on the board's agenda for Tuesday night's meeting.
As proposed, the RFP would encompass roughly 27 acres along Watson Road, across the street from the site of the former Crestwood Plaza, which is being demolished by UrbanStreet Group of Chicago to make way for a proposed $104.3 million mixed-use project.
Last week, Roby specifically cited properties in the 9200 and 9400 blocks of Wat-son Road, including Magna Visual, Aldi's, Computer St. Louis and the Forest View Apartments, that could be included in the proposed redevelopment area.
At the board's April 11 meeting, Roby first proposed the Board of Aldermen consider rezoning the 27 acres along Watson Road in an effort to rejuvenate the city's commercial corridor.
"… I'd like the aldermen to consider some rezoning of an area of the city along Watson Road that would include the area that currently is occupied by Aldi's, the Forest View Apartments, as well as the Magna Visual building," he said, noting those properties currently have a variety of different zoning classifications. "… I think that we need to consolidate that into either an MXD, mixed-use development, and/or a PDC, which is a planned-development commercial.
"That gives us a lot more flexibility, as it relates to our comprehensive plan, and I think one of the things that I heard from the voters at the polls and before and after at meetings was, 'You people need to look at rejuvenating the Watson Road corridor and getting some stuff done there because just renewing, just rejuvenating this mall site is not going to solve our problems.'"
But at the April 25 meeting of the board, Roby said he had discussed the issue with City Planner Adam Jones and believed issuing an RFP to redevelop the area would be more appropriate.
"… I've spoken to the city planner, Mr. Jones, and it seems that the appropriate action there would be for the board to consider an RFP, a request for proposals, for the 27 acres that includes Magna Visual, Forest View Apartments, the Aldi's plaza," he said. "And we'd basically entertain that RFP because Magna Visual is moving, Forest View Apartments is deteriorating to a point where it's becoming unsafe and Aldi's is looking for more space, as we have been working with them recently.
"Computer St. Louis is leaving their building, which fronts Watson Road. So now I believe is the time if we're going to make a move to look for someone to come in and potentially redevelop that whole 27-acre site. So I would like for that to be put on the agenda for discussion at the next meeting."
In a separate matter last week, the Board of Aldermen elected Ward 2 Alderman Justin Charboneau to serve as board president.
Charboneau succeeds Ward 3 Alderman Grant Mabie, who served as board president the past year.
Mabie nominated Charboneau to serve as president, and his nomination was seconded by Ward 1 Alderman Darryl Wallach.
The board voted 7-0 to name Charboneau president. Charboneau abstained.
After the vote, Roby said, "Congratula-tions, Alderman Charboneau."
Charboneau said, "I appreciate the nomination and the second, both of you. I think the board has been a great board. I look forward to taking on this role and working with everyone.
"I think, to me, the most powerful statement about this board is the fact that we may not always agree on an issue, but we can respectfully disagree, and I think that's great that we can do that, and work through our differences and work for what's best, which is the people and the future of Crestwood …"
Roby said, "Thank you, Alderman Charboneau, we certainly appreciate your contributions to this board, as a member.
"You're right, it's been a pleasure to serve as mayor with all of these individuals sitting here, and especially with getting a little younger crowd. So that's a positive …"
The mayor also praised Mabie's service as board president.
"… Alderman Mabie was gracious enough to serve the last year as president, and I appreciated his commitment and contributions to the board …," Roby said.