UPDATED: Furrer appears in court on felony charges
Preliminary hearing set for Dec. 11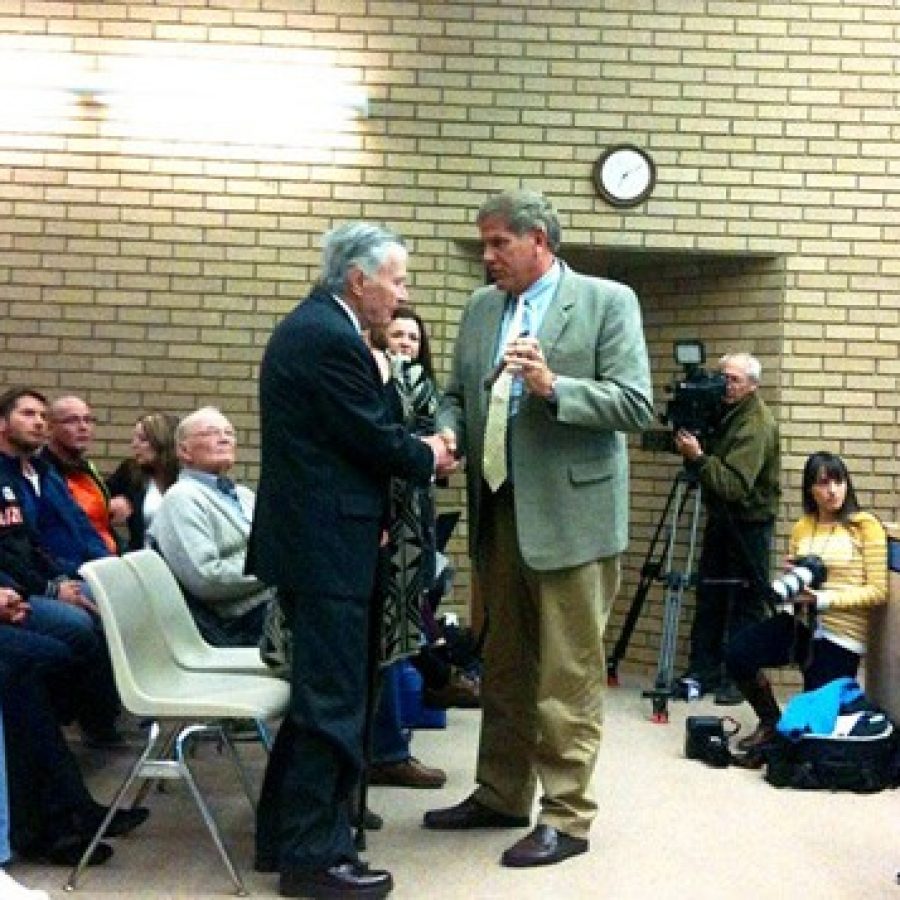 Sunset Hills Mayor Mark Furrer appeared in St. Louis County Circuit Court for the first time Thursday morning on the felony charges he faces for allegedly hitting a bicyclist with his car.
Although Furrer and his attorney Daniel Bruntrager had told the Call that he would not be in court on Thursday, Furrer was in the courtroom and present for the short hearing, where Furrer's attorneys filed paperwork and Associate Circuit Judge Dennis Smith set a Dec. 11 preliminary hearing in Furrer's case.
Witnesses, including the bicyclist Furrer allegedly hit, Randy Murdick, will testify at that hearing, where Smith will decide if enough evidence exists to go to trial.
At the same time Sunset Hills Mayor Mark Furrer faces the prospect of impeachment from the city's Board of Aldermen, his attorney is scheduled to appear on his behalf in court for the first time today — Nov. 13 — on Furrer's felony charges.
Although court hearings can be changed or continued at the last minute, as of the time the Call went to press, the first court hearing in the "State v. Mark E. Furrer" is set for 9 a.m. today in the St. Louis County Courthouse, 7900 Carondelet Ave., Clayton.
Furrer's attorney, Daniel Bruntrager, said he will appear on the mayor's behalf at the hearing.
"All along, we've said he's not guilty and ultimately, it will go to a jury to make a determination," Bruntrager said.
Furrer's case was first scheduled for an initial hearing Oct. 30 before Judge Mary Bruntrager Schroeder.
However, the case was continued until today with a new judge, Dennis Smith, because Bruntrager Schroeder is Furrer's attorney's sister.
The first hearing will determine whether the case will go to a grand jury that will decide whether there is enough evidence in the case to go to trial, or to a preliminary hearing where a judge will make that call.
Furrer was charged with felony assault and property damage Oct. 1 for allegedly hitting Fenton bicyclist Randy Murdick on July 29.
The mayor was never arrested, fingerprinted, photographed, forced to post bond or arraigned, which Murdick's attorney Michelle Funkenbusch said are all standard practice for people charged with a crime, especially felonies.
Instead, the mayor was issued a summons to appear in court on his own recognizance.
That decision was made by county Prosecuting Attorney Robert McCulloch, who decided that because of his ties to Sunset Hills, the mayor poses a low flight risk.
"Felonies normally require warrants to be issued, and they've treated it like a traffic matter, as opposed to a felony assault," Funkenbusch said. "I don't understand why they didn't issue a warrant — the only explanation was that he was not a flight risk.
"However, in my experience, most of my clients are not flight risks, and many felons are not flight risks, but a warrant is still issued," she added.
However, Bruntrager, who is a former prosecutor, was uncertain if Furrer had been arrested and booked.
But Bruntrager said that it is common in his experience for people charged with crimes to be issued a criminal summons rather than be arrested. He said that at one point, Furrer was in custody to give a statement of what happened.
"I know that he was in police custody," Bruntrager said. "Whether or not they fingerprinted him or photographed him, I can't say for sure."
In the absence of a bond, the initial hearing takes on a greater importance, because it shows the defendant or the defendant's attorney are willing to answer to the charges.
"The initial appearance is to ensure that the defendant didn't go to Tahiti or something," Bruntrager said. "A summons to appear — that's not unusual.
"I've been doing this for 29 years, almost 30. Especially if you don't think they're any sort of flight risk, you just do a summons for them to appear."
When Furrer was charged, Funkenbusch — who is a cyclist herself — told the Call that Furrer's charges are extraordinary because she has never seen anyone who has hit a bicyclist in the St. Louis region charged with felony assault, even if those charges are merited by the facts of a case.
At this stage, Bruntrager could not give a prediction on when the mayor's case might go to trial, but he said it would not happen before 2015 at the earliest and would probably last three or four days. The case would be heard before a jury.
The main predictor of how long a trial might last is how many witnesses prosecutors call, and Bruntrager said he does not yet have the official police report to see how many witnesses the prosecution could use.
Murdick told the Call that three eyewitnesses back his version of the incident.
The Call's public-records requests under the Missouri Open Meetings and Records Act, or Sunshine Law, for police reports and dash-cam videos from the incident have been denied by both Sunset Hills and the county because the investigation into Furrer's alleged assault of Murdick is still considered ongoing.
After Funkenbusch and Murdick publicly shared their concerns that the city's Police Department could not objectively investigate an incident involving the mayor, Police Chief William LaGrand turned the investigation over to the St. Louis County Police Department two days later.
At that point, aldermen allege Furrer had already asked LaGrand to resign from his job after Furrer came into office in April.
Furrer has declined to discuss the matter, saying it is a personnel issue.
Furrer had also already sent LaGrand to the St. Louis County Police Department's Fenton Precinct to discuss the potential costs of contracting out city police services to the county, according to a memo obtained by the Call.
In response to a Sunshine Law request the Call made for an email Furrer wrote to LaGrand the same day as the bicyclist incident asking the longtime chief to work night shifts, City Clerk Laura Rider denied the request because it involves a personnel issue.
When the Call requested a redacted version of the email, City Attorney Robert E. Jones also denied that request and said it could not be produced even in a redacted form.
Detective Matthew Wilson of the county's Homicide Unit, which investigates any potential crimes involving people, took over the case at LaGrand's request and recommended the felony charges to McCulloch's office.
Wilson took a team of seven detectives to the scene at Old Gravois Road days after the incident, and county detectives also inspected Furrer's 1991 red Mercedes convertible for any damage from the incident, Furrer's first attorney in the case, Chuck Billings, told the Call.
About the Writer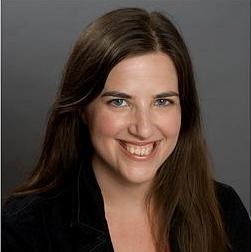 Gloria Lloyd, News Editor
Gloria is the editor of The Call. If you have any thoughts or suggestions for coverage, email her at glorialloyd@callnewspapers.com.