UPDATED: Crestwood board OKs committee's recommendation to establish reserve-fund policy
New policy mandates reserve fund of 45 percent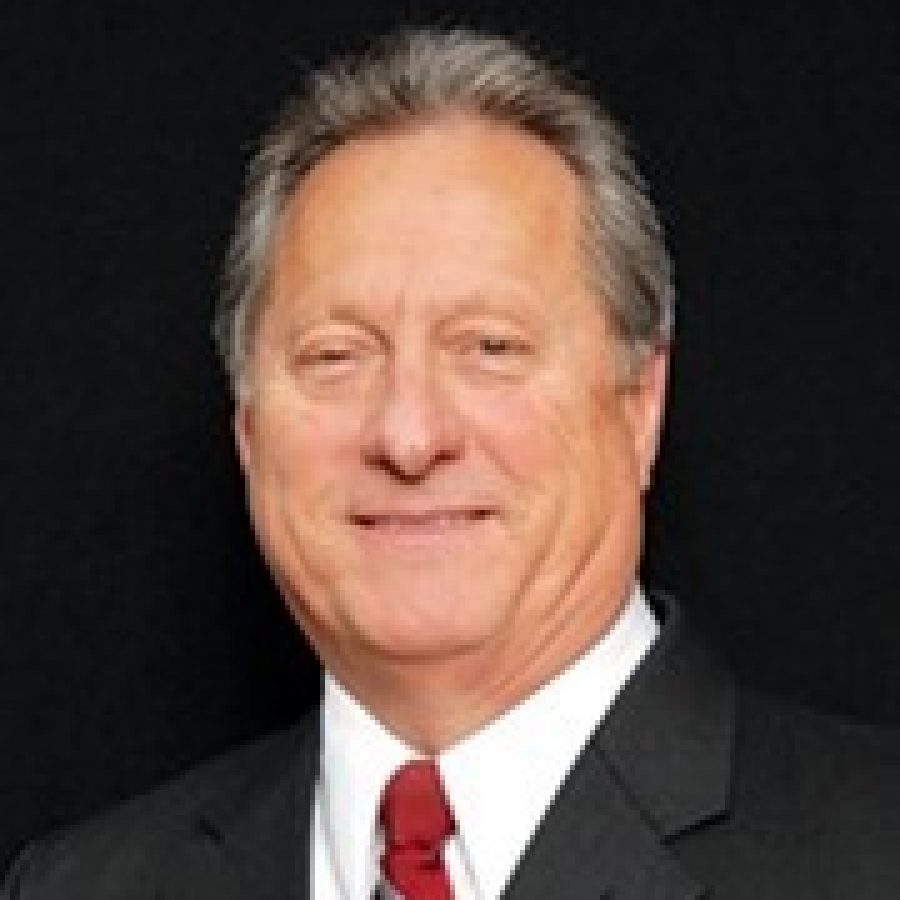 The Crestwood Board of Aldermen voted unanimously Tuesday night to establish an official policy that mandates an operating reserve fund of nearly half the city's annual budget.
The city's Ways and Means Committee recommended the policy to ensure reserves are at least 45 percent of the city's overall budget.
Aldermen adopted the policy as proposed, except they deleted one word from it.
The Crestwood Ways and Means Committee is recommending that aldermen establish an official policy that mandates an operating reserve fund of nearly half the city's annual budget.
The Board of Aldermen was slated to consider the committee's recommendation to adopt a policy to ensure reserves are at least 45 percent of the city's overall budget Tuesday night — after the Call went to press.
Without an official policy, the city's unrestricted reserves stood at 59 percent at the end of 2014, the city's new finance officer, Rick Jett, told Mayor Gregg Roby and other committee members when they recently recommended the change.
Jett came to Crestwood from Ladue, where he retired as finance director Jan. 1. Ladue's roster of employees is familiar to area residents, since the city also employs former Sunset Hills City Clerk Laura Rider and former Sunset Hills City Engineer and Public Works Director Anne Lamitola for those roles. Jett is Crestwood's second finance officer in two years. He replaced Mickey Viles, who served from August to December last year.
Before that, the post was vacant since former Finance Officer Greg Kremer signed a separation agreement in August 2013. Last year, City Administrator Mark Sime suggested hiring the city's former auditor, Hochschild, Bloom & Co., to oversee the city's finances. But aldermen rejected the plan because the city sued the firm in 2003, alleging professional negligence and breach of contract.
Under the terms of a 2006 settlement agreement, Hochschild, Bloom & Co. paid Crestwood $170,000 to resolve the litigation.
The conversation about the minimum the city should keep in reserve came just before the announcement from Crestwood's fifth-largest business, Best Buy, that the company will close its store in the city Oct. 31.
Roby posted on Facebook last week that Jett is still calculating what the financial impact on the city will be from the latest closing along the Watson Road corridor. The city gets most of its revenue from sales taxes from city businesses, especially grocery stores.
"When a store like Best Buy closes, it not only affects the economic character of our community but it affects a number of sources of city revenue … The 2016 budget will reflect the anticipated losses and gains from businesses coming and going," Roby wrote.
Best Buy spokesman Jeff Shelman told the Call that the company is closing its Crestwood store because customers have fallen off as a string of stores along Watson Road have closed, including mall anchors Sears and Dillard's, along with Barnes & Noble and Gordmans.
When the Ways and Means Committee met this summer to consider setting a reserve policy for the city, Jett outlined the best practices on reserves set by the Government Finance Officers Association, or GFOA, which recommends that cities set a minimum fund balance for reserves.
The money in Crestwood's major designated funds is restricted and cannot be used to operate the city. Those funds include the Sewer Lateral Fund, the Parks and Stormwater Fund and the Capital Improvements Fund.
Roby serves on Ways and Means and appointed Ward 4 Alderman Timothy Anderson to the panel to replace former Ward 2 Alderman Tim Trueblood, who was defeated for his re-election bid in April by Justin Charboneau. The third member is Ward 1 Alderman Darryl Wallach.
The city ended 2014 with reserves of 59 percent, but that is when the city has the most money in the bank because property taxes are due. So a more accurate reserve level would typically be 5 percent below that December peak, Jett noted. The finance officer said he would personally recommend reserves of 55 percent, which would be enough to operate the city for six months. With 55 percent in reserve at the end of the year, the fund would stand at 50 percent for most of the year, he noted.
That number is much higher than the 25-percent average in a survey taken by GFOA, but Jett said a six-month reserve would better serve the fund's purpose as an emergency bridge for the city to continue to operate even if its revenue suddenly dried up.
In case of an earthquake or other natural disaster or a similar emergency that could close some of the city's grocery stores, the city would still have money to pay employees and provide services, he said.
"I'm an ultraconservative, as you'll see when we do budgets," Jett said. "My personal opinion is six months."
However, Jett also recommended the official city policy be set lower than his recommendation since the minimum unrestricted reserve balance should not be fully invested so it can quickly be accessed in case of an emergency.
Anything in reserve above the minimum could be invested and make interest for the city, he noted.
"My recommendation is to strike a balance," he said. "Every dollar you raise it means a dollar I will not attempt to invest — because it's titled 'cash reserve,' I as a finance officer would not attempt to invest that. Right now it's in a very, very unattractive investment."
Roby recommended the 45-percent level to the committee, because it would be enough to get the city through an emergency even if City Hall was destroyed and the city had to temporarily relocate.
The city currently uses money from its capital-improvements sales tax for both large and small capital expenses, but Jett said he would prefer the city use capital funds only for large expenses that are assets, like major street construction or improvements.
"To me, assets are something that can be sold, can be exchanged for something else," Roby said. "Your house, you can sell it. But Spellman Avenue is not really an asset, it's not something the city can sell."
"Oh, it's definitely an asset of the city, it meets all the definitions of being an asset," Jett said.
"So you're saying our streets and our roads can be calculated in the city audit as assets?" Roby said.
"In our audit, go to the fixed assets, then go to fixed infrastructure — that's all streets and roads," Jett replied.
Since city streets are counted as assets, Roby wondered why the city could not use them as collateral for loans as it had used City Hall when he was an alderman.
"We borrowed money and we used our City Hall and our Public Works garage as collateral on that — why wouldn't they have just accepted the streets as an asset?" Roby asked. "If by law it's an asset, you should be able to allocate that as collateral."
"If you can get a lender to take it," Anderson said.