Two MSD proposals to be eyed by voters
Stormwater funding top issue for sewer district, spokesman says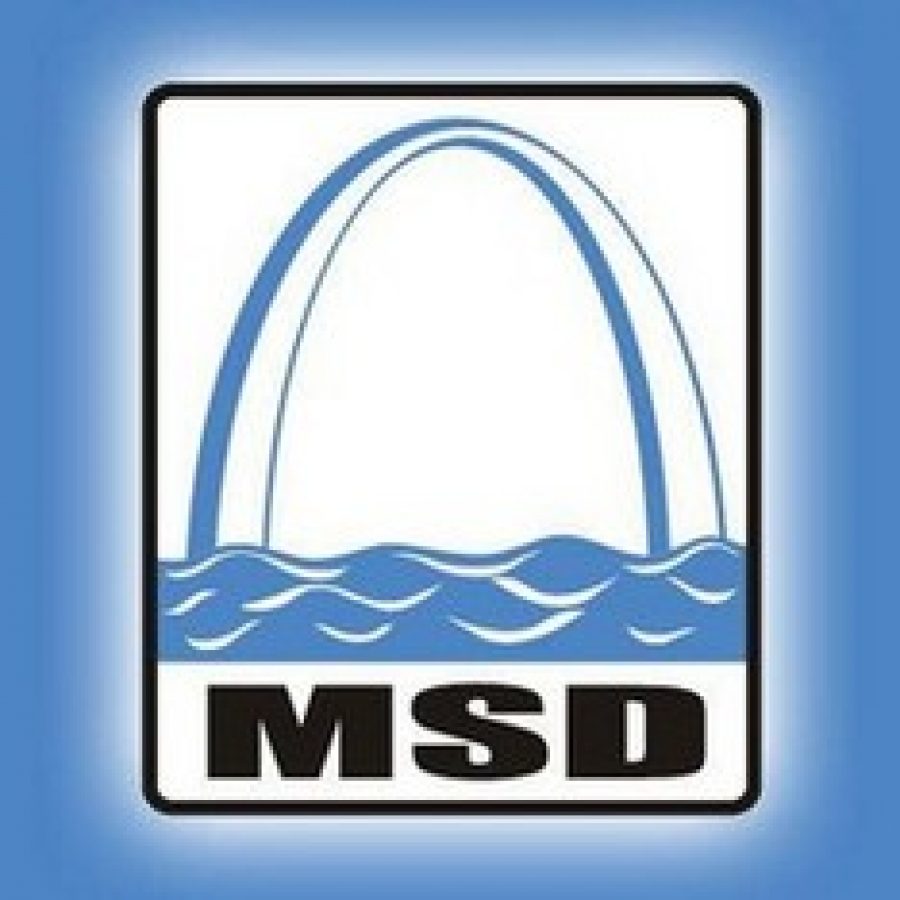 St. Louis County voters will decide next week whether they want to receive the same stormwater services from the Metropolitan St. Louis Sewer District as other county residents, and whether they want to pay now or later for billions of dollars in sewer upgrades mandated by the U.S. Department of Justice.
MSD is a double utility — handling the St. Louis region's sewer and stormwater services — and is asking voters to consider ballot measures for both of those service areas in the Tuesday, April 5, election.
The sewer district is on the hook for $4.6 billion of sewer improvements over 23 years, mandated by a consent decree, Project Clear, it entered into in 2011 with the Justice Department and the U.S. Environmental Protection Agency.
Voters decide next week how they want to fund the next four years and $1.5 billion in upgrades: Through higher monthly sewer bills or by approving Proposition Y, a $900 million bond issue that keeps bills lower in the short-term but carries extra interest costs in the long term.
If voters approve Proposition Y, MSD will use cash to fund $417 million of the $1.5 billion and issue $1.1 billion in bonds to pay for the rest, using $200 million in bond authority left from a past ballot measure.
The district's total capital debt would rise to $2.6 billion. If voters reject Prop Y, sewer bills will soon go up dramatically to fund the 600 Project Clear upgrades, eventually increasing to $96 a month by 2020, MSD Executive Director Brian Hoelscher said at a town-hall meeting at the Tesson Ferry Branch County Library last year.
"If voters reject it, we still have to build $1.5 billion worth of work over the next four years," he said. "It's kind of like buying a car or a house: If you borrow money now, the rates stay down, but for every buck you borrow you pay about $3 back later on. If you don't borrow money and you pay cash, it costs more now, but you don't have that debt service cost when you pay the loans back."
In response to a question about whether MSD rates could fall as the sewer district completes projects under the consent decree, Hoelscher said that depends largely on how voters decide to pay for it. If voters take on debt, the rates will probably stay high. But if voters fund on a pay-as-you-go basis through higher bills, the rates could "very likely" go down, he said.
Voters eye stormwater measure
The MSD Board of Trustees voted unanimously in December to place Prop Y on the ballot, along with MSD's second ballot measure, Proposition S. The MSD Rate Commission recommended both measures.
Stormwater ballot measure Prop S allows county and city voters to decide if they want to equalize stormwater services and taxes throughout all of MSD's coverage area, as an alternative to the impervious fee that funded stormwater operations from 2008 to 2013, when the Missouri Supreme Court declared the fee an unconstitutional tax.
Under Prop S, some voters will pay less in taxes and some will pay more. MSD currently has a three-tier system for stormwater, with services varying dramatically based on where a resident lives and how much they pay. Depending on where MSD taxpayers live in south county, they are likely either paying property tax to MSD and receiving full stormwater services or paying almost no property tax and receiving no services beyond those required by law.
In those areas, stormwater sewers are not maintained at all, according to MSD spokesman Lance LeComb.
"I have no other way to summarize this — not to be glib — but this is a hot mess, and it is a mess that MSD has tried for many years to address," LeComb said in an MSD video on the tax. "Our biggest issue is stormwater funding."
All MSD customers pay a 24-cent monthly stormwater fee that voters approved in 1988. Residents also pay a 2-cent property tax, which is the only districtwide stormwater funding and essentially funds the district's local, state and federal regulatory compliance, Hoelscher said. Beyond that, MSD divides its service area into color-coded tiers outlining levels of stormwater service — yellow, green and red. Areas of south county fall into each tier.
The yellow zone spans MSD's original service boundaries, including St. Louis city and areas of north and south county that border the city, including sections of Affton and Lemay. The green zone overlays the yellow area and covers most of the inner belt of the county, including all of Crestwood, Green Park, Grantwood Village, Lakeshire, Malborough, most of Bella Villa and some of Sunset Hills.
The green and red zones are roughly divided by South Lindbergh Boulevard in south county and by Interstate 270 in west county. Most of Sunset Hills is red, with some green. Oakville and most of the 63128 ZIP code, or Concord, are firmly in the red area along with most residents south and west of 270.
With Prop S, MSD is asking voters to scrap the three-tiered system and equalize services with a districtwide 10-cent tax for stormwater. Since MSD already collects 2 cents, the total stormwater tax would be 12 cents throughout the district, and MSD would end the monthly fee.
If voters approve Prop S, residents of the red and yellow areas would see a tax hike, while residents of the green area would see their tax bill go down. Yellow area residents currently pay a 7-cent property tax that allows MSD to maintain public stormwater systems in those areas, including maintenance of manholes, inlets and channels. If Prop S is approved, the owner of the yellow area's average $70,000 house would see their stormwater bill go up $3.50 a year to an average of $16.
Green area residents now pay the yellow taxes plus an additional tax rate of 5 to 10 cents that grants them the highest levels of service, including fixing erosion in backyards. If Prop S is approved, residents living in the average $184,000 house in the green area would see a $20 decrease in their annual stormwater bill. The 5- to 10-cent tax green residents now pay would fall to zero.
Red area residents with the average $266,000 house would pay roughly $50 more a year for stormwater, for a total of $60 a year. As it stands in the red area, MSD does not maintain its 1,360 miles of storm sewers, fix anything for homeowners or start any projects beyond those required by state and federal law.
"… If a storm sewer opens up, causes a sinkhole in somebody's backyard, we can't fix the storm sewer. If a discharge causes erosion in creeks, we can't fix that. There is no money. The storm sewer exists, but there's no funding in place," Hoelscher said.