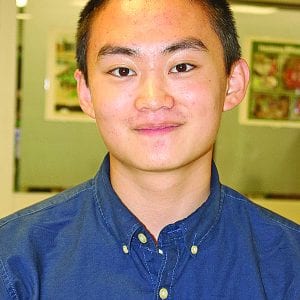 Mehlville High School senior Harrison Hong and Oakville High School senior Morgan Allen were named 2019 National Merit Scholarship Semifinalists.
Semifinalists represent less than 1 percent of U.S. high-school seniors and include students who scored the highest on the 2017 Preliminary SAT/National Merit Scholarship Qualifying Test (PSAT/NMSQT) in each state. There are about 16,000 semifinalists.
To become a finalist, Harrison, left, and Morgan will have to submit a detailed scholarship application in which they provide information about their academic record, participation in school and community activities, demonstrated leadership abilities, employment and honors and awards received.