Troop 661 member earns 111 merit badges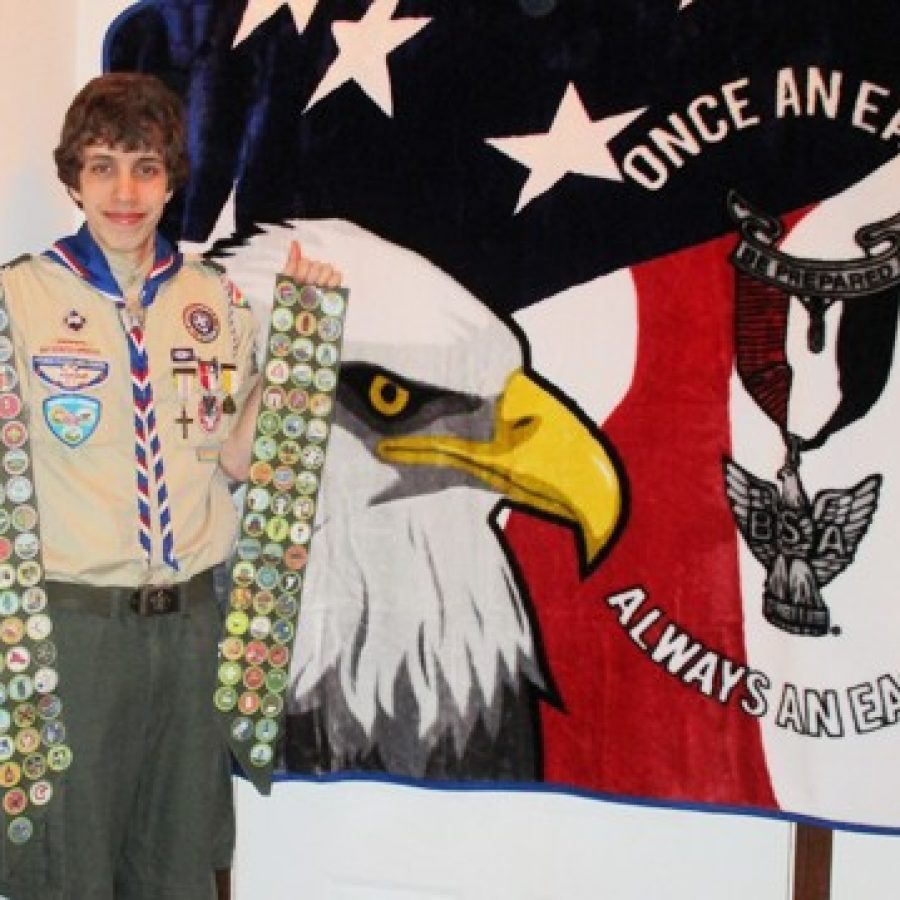 Eagle Scout Kevin Mitchell, a member of Boy Scout Troop 661, recently celebrated his 18th birthday and aged out of youth Scouting.
Kevin earned the rank of Eagle Scout in October 2012, according to a news release.
As an Eagle Scout, he continued to lead, serve and remain active in Troop 661, which is sponsored by Point Elementary School.
Throughout his youth scouting career, Kevin earned 111 merit badges, 12 Eagle Palms, the Ad Altare Dei and the Pope Pius XII Catholic religious medals.
He also was elected to the Order of the Arrow, Brotherhood rank, and Beyond Brotherhood rank with the Silver and Gold Arrowhead Award pins.
Kevin participated in National Youth Leadership Training, the NASA Aviation Challenge Camp, STEM Camp at Beaumont Scout Ranch, seven summer camps
at S-F Scout Ranch and four horse camps at Beaumont Scout Ranch, the release stated.
His community service included Scouting for Food, the annual Memorial Day Good Turn at Jefferson Barracks National Cemetery, the Adopt a Highway Program by Point Elementary School and Operation Clean Stream.
Kevin, who will graduate in May from Oakville High School, plans to continue work with members of Troop 661 as an assistant scoutmaster.
He will attend college in the fall.