Tigers streaking behind offensive prowess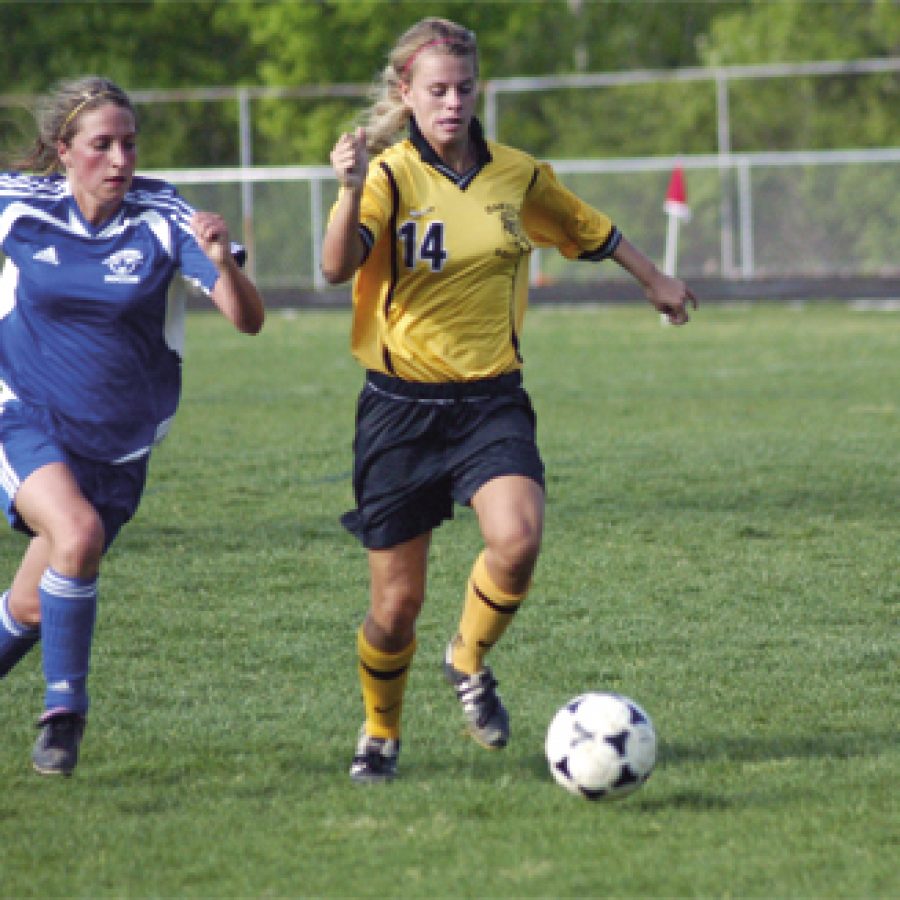 After suffering through a four-game span involving two losses to nationally ranked teams, the Oakville Sen-ior High School girls' soccer team pounced back with a three-game winning streak.
"We had a good week," Oakville head coach Dave Robben told the Call. "The team came together and we've played well. We had thirteen goals in three games this week and we're getting those goals from a variety of positions."
Last Friday, the Tigers (7-4, 4-1 Suburban West) shut out non-conference opponent Parkway North 4-0.
Oakville's Brooke Inman got the Tiger's on the scoreboard in the first half of play with her third goal of the 2005 season.
"Brooke got a nice serve from (sophomore midfielder) Courtney Mask on that goal," Robben said. "(In-man) is starting to become more comfortable with her role and is beginning to be at the right place at the right time."
The Tigers recorded their second goal of the game later in the first half of play as sophomore midfielder Emma Kriegel notched her second goal of the year off an assist from Inman.
"Brooke made a nice pass to Emma and Emma put it in the corner to finish it off," Robben said. "Emma's playing really well and is a player that has a really good sense of the game. It's really fun to watch her play."
Oakville extended its lead to 3-0 in the second half as senior forward Heather Siegmund scored her third goal of the 2005 campaign with freshman forward Jasmina Suljic recording the assist.
"(Siegmund) plays a number of positions for us and is a player that's a natural leader on the field," Robben said.
Suljic then capped the Tigers' scoring with an assist from Kriegel.
"Jasmina hit a high shot that dipped over the keeper's head and right underneath the crossbar," Robben said. "It was a very nice goal."
Oakville's back in action this week, competing in the CYC/Joe Carenza Memorial Tournament at the Anheuser-Busch Center in Fenton. The Tigers have a first-round bye and are slated to play either Pacific or Gibault at 6 p.m. Wednesday, April 27.
"We've been a part of it for as long as I can remember," Robben said. "It's a very competitive tournament."
The tournament semifinals are at 6 p.m. and 8 p.m. on Friday with the champion-ship game at 6:30 p.m. Saturday.