Tigers mark homecoming with shutout of Fox
Football Tigers set to tackle Mehlville Panthers this week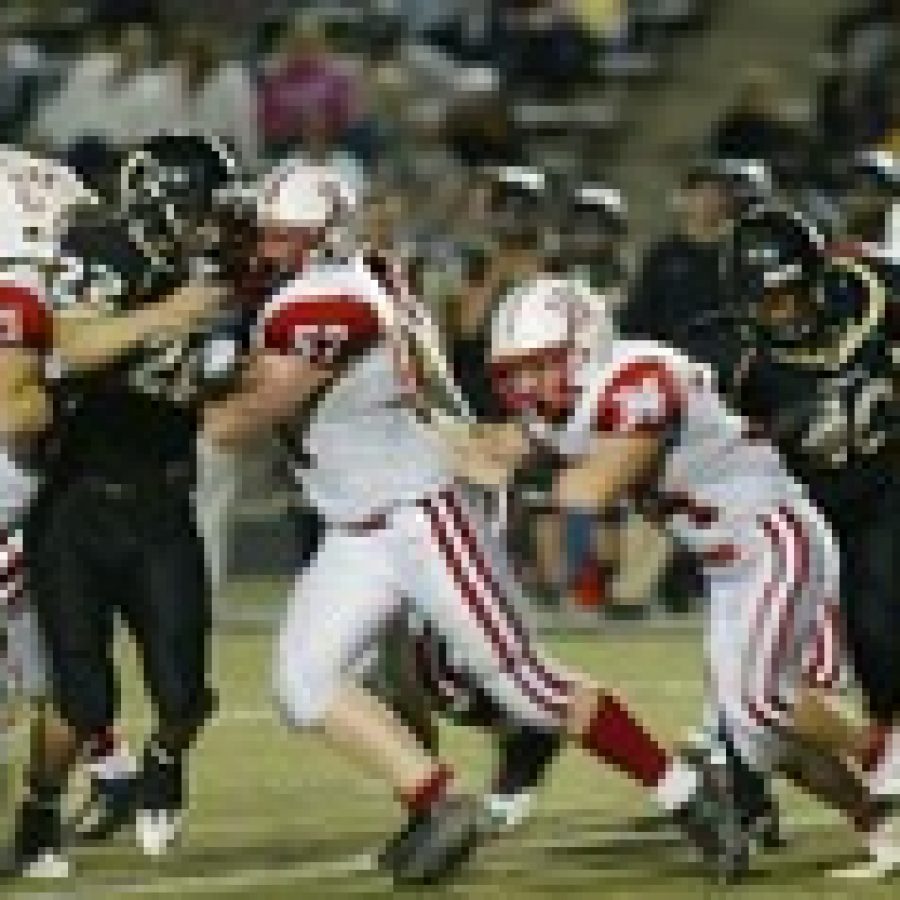 After a 27-0 shutout of the Fox Warriors, Oakville Senior High School head football coach Arlee Conners believes his Tigers are starting to realize their potential.
Parents, students and alumni were present Friday night for a homecoming celebration highlighted by the huge Suburban West Conference win over Fox.
The Tigers struck once in the first quarter with a two-yard touchdown run by Moe LaGrand. LaGrand ran for 148 yards and had three touchdowns on the night.
"I think it's good to come out and execute," Conners told the Call. "I think games before here — and it happened here in the beginning of this game — we move, move, move and we shoot ourselves in the foot. And if we didn't early in the game, we could've went into halftime with the opportunity to be up by even more but we didn't.
"So the second half we wanted to come out and execute everything we did, and I thought we did that in both quarters."
Fox, now 3-3, was down 7-0 at the half, but LaGrand had two more touchdowns in the third quarter. Oakville quarterback Andrew Oliver had an eight-yard touchdown run in the fourth quarter to seal the game for the Tigers.
LaGrand, a two-way starter, told the Call he was glad to see the Tigers play the way he knew they could play.
"It feels great. We've been capable of this every single game. We've just never showed it and tonight we showed it," he said. "It is a great feeling that we could come out and dominate the team."
That domination of Fox stems not only from offensive production, but a defensive shutout and an all-around team effort, according to Conners.
"The defense played well all night," he said. "They started out the season real well and the last few weeks as a team we all went bad. I think we were ready to come back and do things a lot better — the way we know we can do it."
The 2-4 Tigers will be fired up at 7 p.m. Friday when they travel to the other side of district to face 1-5 Mehlville.
If the Tigers can get past the Panthers and then prevail over 0-6 Northwest, that would give them a 4-3 conference record and a chance at being in the top half of the conference for the first playoff matchup.
The Oakville coach said, as he has for much of the season, that the Tigers' game plan is solid for any opponent they meet, but it is the ability to execute it that matters most.
"It's not about the teams that we are playing. We've played some good teams, yes, but it's more about what we do for ourselves," he said. "If we don't turn the ball over, execute our assignments while we're out there, good things will happen for us.
"That's the message we've been driving. I think the guys are starting to believe that. They did their job tonight (Friday)."