Tigers looking to rebound this year
Oakville High girls planning to bounce back this season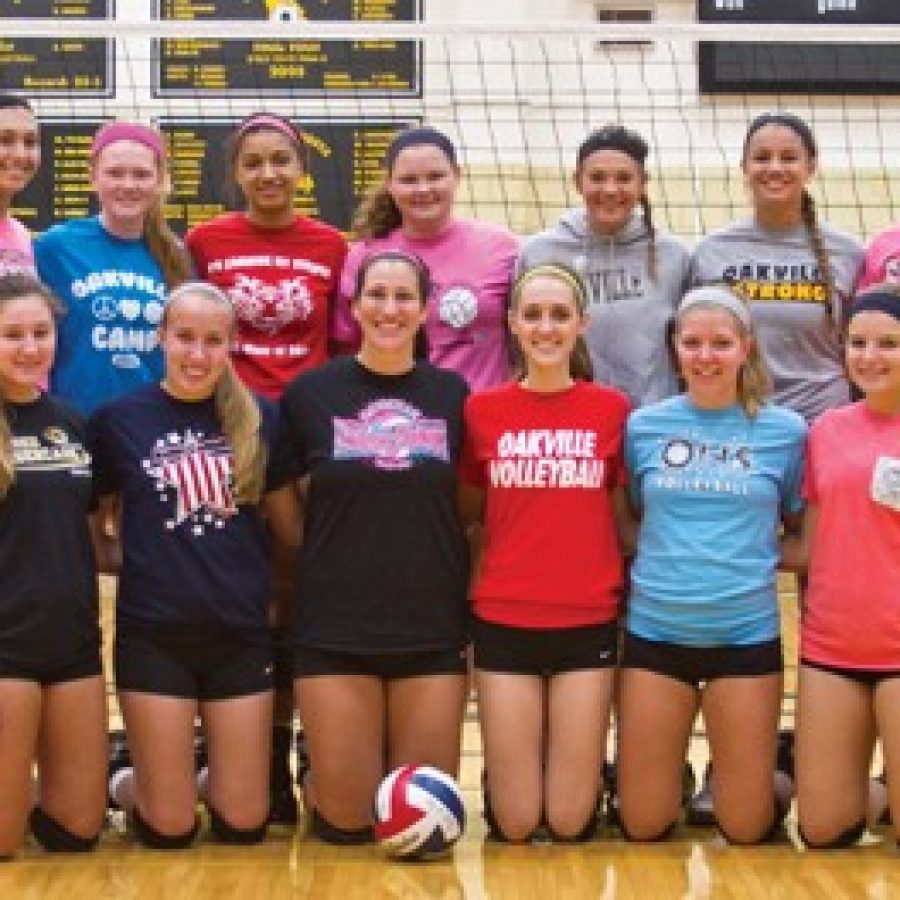 The Oakville Senior High School varsity girls' volleyball team historically has enjoyed winning seasons.
And that was no different last year, as the Tigers won their district. However, the team struggled at times, eventually posting a .500 record and going 17-17, which is less than what they hoped for and are used to achieving.
But Oakville head coach Morgan Lucas told the Call that she expects her team to rebound this season.
"Overall for the season, we always strive for a 20-win season. That's just something we've kind of come up with as a program. So to get to that 20-win mark would be a successful season for us," Lucas said. "… Even though we try not to focus on it throughout the season because we take everything game by game … we are looking for another district title.
"Oakville has never been back-to-back district champions for girls' volleyball. So that's something these kids are definitely wanting to accomplish this year."
Lucas will look to her three top returners for leadership and skill to help guide the younger players and help the team achieve its goal of a 20-plus-win season.
Returning for the Tigers are veteran libero Rachel Luebbers, a senior; outside hitter Hannah Voss, a senior; and middle Kait Bonsignore, a sophomore.
"Definitely defense and serve receive should be a strength for us this year," Lucas said. "We've got some excellent defensive players looking very good with serve receive, so we've been very happy with that."
One area the Oakville coach wants to see some improvement in is communication on the court, one of the keys to success in any team sport.
"The thing I'm most concerned with, with this group of kids is just consistent communication on the court," Lucas said. "We struggle at times, you know, (when) we are involved in the play. We don't talk to each other and then we end up making unfortunate errors.
"So that's something that we've definitely been working on is consistent communication."