Three candidates vie for two Mehlville school board seats
Felton, Palamand, Trakas vie for two Mehlville board seats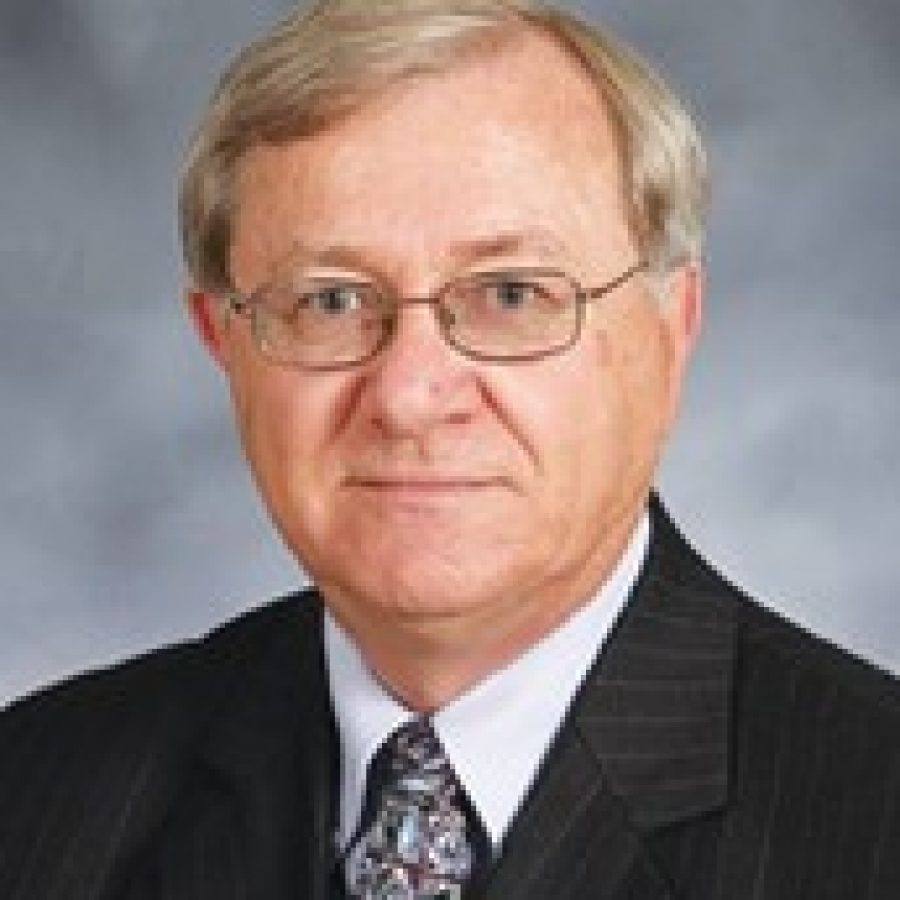 Three candidates, including two incumbents, are vying for two seats on the Mehlville Board of Education in the Tuesday, April 2, election.
Newcomer Lori Trakas is challenging Larry Felton and Venki Palamand, who have served on the board since April 2007. Palamand is the board's current president, and Felton is the board's secretary. Asked to identify the single most important issue in the race, the candidates responded:
Felton said, "Can the school board continue to build upon the district's academic, financial and operational achievements while maintaining the same high level of transparency and fiscal responsibility? Why: The school board is accountable to the students who attend schools in the Mehlville district and to the taxpayers who support the district. The current board has demonstrated the ability to be successful while being open and responsible. Maintaining the current experience and knowledge level of the board will be critical to the continued success of the district."
Palamand said, "Fiscal responsibility — we must continuously work to improve education for students, while always remembering to be careful with the tax dollars we receive."
Trakas said, "School security — our community should be fully confident our children are in a safe and secure learning environment while in the care and custody of our district."
Felton, 66, 5949 Briarmist Place, is a consultant for Technology Partners Inc. who currently works at Nestle Purina. He and his wife, Martha, have five grown children. All attended Mehlville High School.
"I am seeking re-election so that I can use my six years of experience to achieve two fundamental objectives," he said. "(One) continue the district's improvements in student achievement, financial management and community relations, and (two) continue to serve the school district where my children were given the opportunity to learn, to think and to achieve."
Palamand, 45, 5385 Royal Hills Drive, is an engineer at Martak Machine. He is running for office to "continue and build upon the progress made at Mehlville over the last two years."
Lori Trakas, 45, 3900 Butler Hill Road, owns a certified court reporting business, Verbatim Inc. She is married to Ernest and has a stepdaughter, Allyson, who attends Westminster Christian Academy.
Trakas is seeking office because she wants to "improve the educational quality and experience each child receives, preparing them for the challenges they face in (the) 21st century."
The candidates gave the following responses to a Call questionnaire:
How did you vote in the November 2010 election on the school district's tax-rate increase measure Proposition C? Why?
Felton said, "Voted in favor. Why? I thought the school district needed additional revenue."
Palamand said, "I recommended to the previous board not to ask for such a large tax increase. I felt they had a flawed survey, it was an unnecessary risk and there was a real cost to losing an election. Unfortunately, my recommendation was not accepted and the district endured a painful loss."
Trakas said, "I did not vote for it. I was not comfortable with (the) dollar amount sought and was uncertain that the funds would be used as represented."
What political party do you identify yourself with?
Felton said, "I am an independent. I vote based upon the merits of an issue or a candidate. I look for people who can solve problems, not promote an ideology."
Palamand said, "I follow issues/candidates to the best of my ability, and support those that I feel are in the best interests of the state or nation."
Trakas said, "Republican."
What is your position on the use of the consumer price index tax-rate adjustment?  
Felton said, "The consumer price index (CPI) is used in the calculation of the annual tax levy which a school district can assess. This calculation limits the growth in revenue to the smaller of CPI, growth in assessed valuation or 5 percent. Since the Mehlville School District has less money to spend per student than every other St. Louis district, except one, the CPI provides an option for additional revenue."
Palamand said, "Inflation is a part of our economy. In order to maintain financial stability, the district has an obligation to adjust (its) tax rates to be revenue neutral, as allowed by law, when collecting taxes."
Trakas said, "I think it unfairly takes the decision out of the hands of the hardworking citizens of south county."
Are you satisfied with the leadership being offered by Superintendent Eric Knost?
Felton said, "Yes. As a taxpayer, I am very pleased with Dr. Knost's efforts to work with the community.
"As a school board member, I am extremely pleased with his job performance as the educational leader of the district."
Palamand said, "Yes, he has done a solid job of working with the current board and leading. He is not just occupying an office."
Trakas said, "Without access to his performance evaluations, it appears he has done an adequate job."
Do you agree with the board's decision to construct a district auditorium and tennis court complex?
Felton said, "I agree with both. The auditorium will provide a curricular space that has been non-existent in this district. This project is being funded with no increase in the district's tax rate. The tennis courts will provide a community recreation resource as well as serving as the home court for both the Mehlville and Oakville tennis teams. This project was funded as part of the five-year maintenance plan, which included a planned spend-down of the balance."
Palamand said, "Yes, both will benefit thousands of students and community members for decades to come."
Trakas said, "No."
Do you agree with the board's decision to offer tuition-free, full-day kindergarten for the coming school year?
Felton said, "Yes. Educational research clearly shows the advantage of full-day kindergarten in the development of a child. This project will be revenue-neutral. Increased average daily attendance numbers will generate additional state funding which will offset the cost of this program."
Palamand said, "Yes, more time spent with quality teachers will improve student learning. This 'Gift of Time' to 5-year-olds will make a huge, positive difference in learning outcomes, over the next five to 10 years."
Trakas said, "Yes, but it's misleading to call it free."
Gov. Jay Nixon wants to extend the school year by six days. Do you support this proposal?
Felton said, "I support the extension of the school year. Currently the Missouri standard is 1,044 hours, which allows each local district to establish the length of their school day, and the number of days needed. The governor's proposal would require 1,080 hours. I am concerned about the impact this has on the funding formula."
Palamand said, "Absolutely. Increased time spent in the classroom is good for kids. Missouri's standard of 174 school days is below the national average and well below other developed nations."
Trakas said, "Only support it if the state Legislature fully funds it."