Three candidates contend Nov. 6 to replace Roby as Crestwood's next mayor
Current Ward 3 Alderman Grant Mabie will contend with engineer Neil Brown and business analyst Christopher Court in the race for mayor of Crestwood in a special election Tuesday, Nov. 6.
The winner will fill the roughly 18 months that remain on the three-year term of former Mayor Gregg Roby, who resigned in June for health reasons after winning re-election unopposed in April 2017.
Neil Brown, 33, is a professional engineer. He and his wife, Lauren, have two children, Owen and Addie.
"I see this as a way to serve the community in which I grew up and want to be an integral part in furthering the journey Crestwood is undertaking to realize the potential I know it has," said Brown of his reason for running.
Christopher Court, 44, is a business analyst with Charter Communications and a 15-year resident of Crestwood who has one school-age daughter, Elizabeth.
When asked why he was seeking office, Court said, "To fill an unexpected vacancy."
Grant Mabie, 35,  is an attorney with Hein Schneider and Bond P.C. and has served as an alderman since 2015. He and his wife, Patty, have two daughters, Anne and Claire.
"My family has lived in Crestwood for 12 years. We love the city and Lindbergh and want to ensure that Crestwood remains a great place to raise a family," said Mabie on why he is running for office. "I also want to do everything in the city's power to revitalize the commercial corridor of Crestwood along Watson Road…The Board of Aldermen has had a busy and productive past three years and I hope to continue making a positive difference for Crestwood going forward if the voters see fit to elect me as mayor."
The candidates gave the following responses to a Call questionnaire:
What issue do you consider the single most important issue in this race and why?
Brown said, "The single most important issue is the redevelopment of the property where the mall used to be. If the right project is built on the site, we will see the increased revenues that allow the tax burden to be borne less by the citizenry."
Court said, "The redevelopment of the Crestwood mall site. This issue is a long-standing problem for the city of Crestwood, and I would work hard to find a successful redevelopment plan."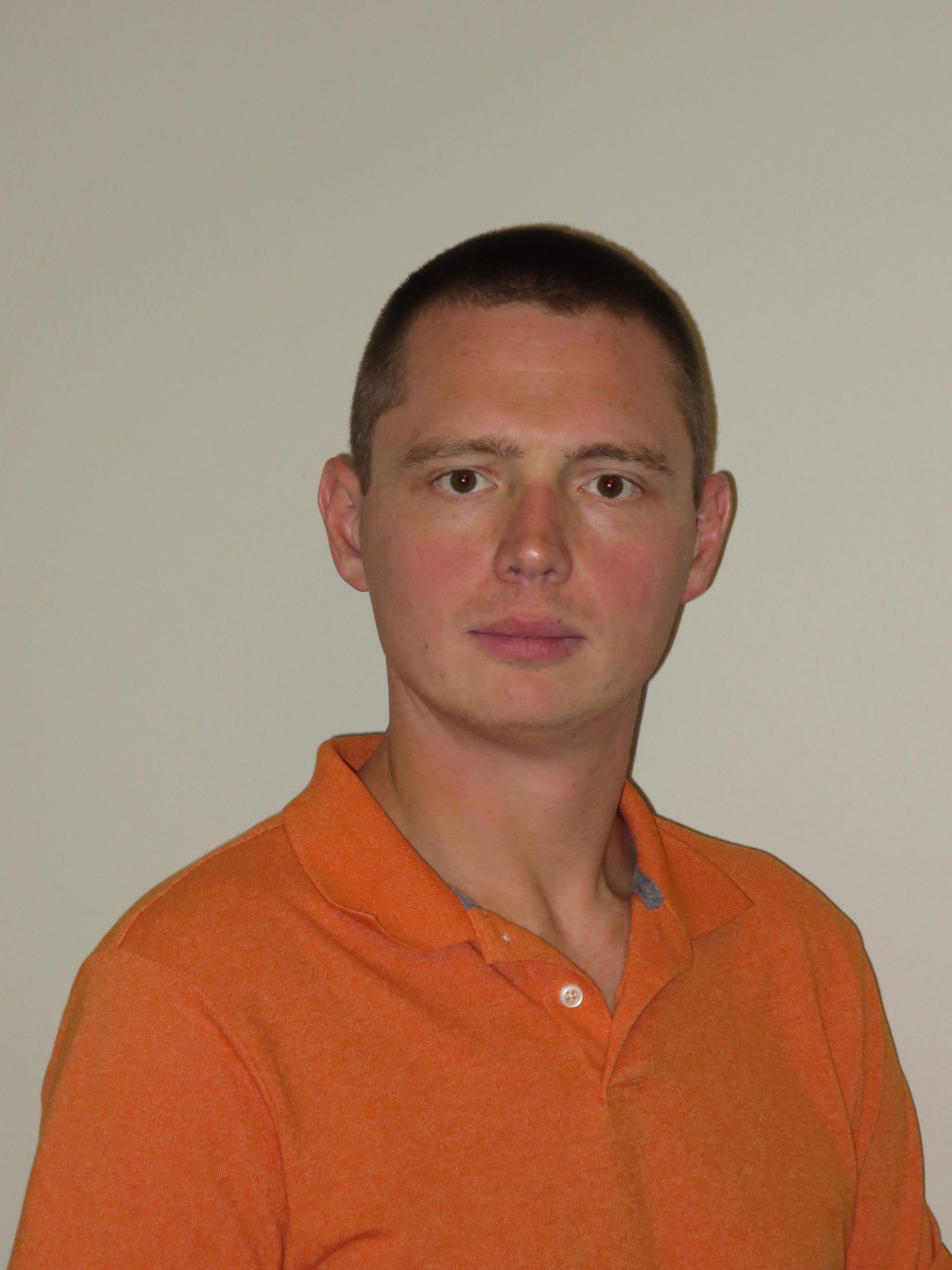 Mabie said, "By far the most important issue in this race and the most important issue facing the city of Crestwood is supporting a successful mall redevelopment.  The redevelopment of the Crestwood mall site is essential for the city's tax base, the city's psyche and the well-being of the nearby commercial areas. The city needs to provide what assistance it can to Walpert to turn their well-received vision for the mall property into a reality, but also needs to ensure that any proposed modifications to the redevelopment agreement are in the city's best interests."
Other issues you perceive in your race and your position on each:
Brown said, "I see several business opportunities in Crestwood for business growth that are underutilized. I want to work with the owners of the properties to attract tenants. With the mall site having some hints at moving in a very positive direction, filling these vacancies would only help to ensure the plan progresses. I also want to evaluate our city resources and assets such as parks and buildings to ensure they are utilized and maintained."
Court said, "The overall lack of development along Watson Road and improving the city parks and expanding paths that link up with Grant's Trail."
Mabie said, "One, I am in favor of continuing to modernize and refine the city's outdated codes and policies, including revising the city's zoning code to spur desirable development, revising the city's sign code, which has become necessary in light of the Supreme Court decision of Reed v. Town of Gilbert, Arizona, and revising the city's purchasing policy to modernize and account for inflation; two, I am in favor of continuing to maintain a high quality of city services, and delivering them efficiently with balanced budgets; three, I am in favor of keeping Crestwood as a desirable place to live by maintaining streets, enforcing codes, expanding sidewalks and connectivity, especially near schools, parks and churches, and continuing to reinvest in city parks; four, I will promote and support economic development opportunities as they arise, and look to make productive use of land and revitalization of dilapidated and distressed commercial and industrial areas; and five, I am in favor of starting to implement the city's comprehensive plan and continuing to implement the Whitecliff Park Master Plan — including especially the expansion of the interior trail network and the trail connections to adjacent neighborhoods."
The Board of Aldermen in 2002 voted to record closed session of the board involving litigation and real-estate matters. Do you support such recording? If so, why? If not, why not?
Brown said, "An accurate record of the proceedings is important in the event something is challenged. I support the recordings assuming they are held in the same confidence as minutes taken."
Court said, "I support the recording of closed sessions. These recordings can be released to the public at a later time when deemed appropriate."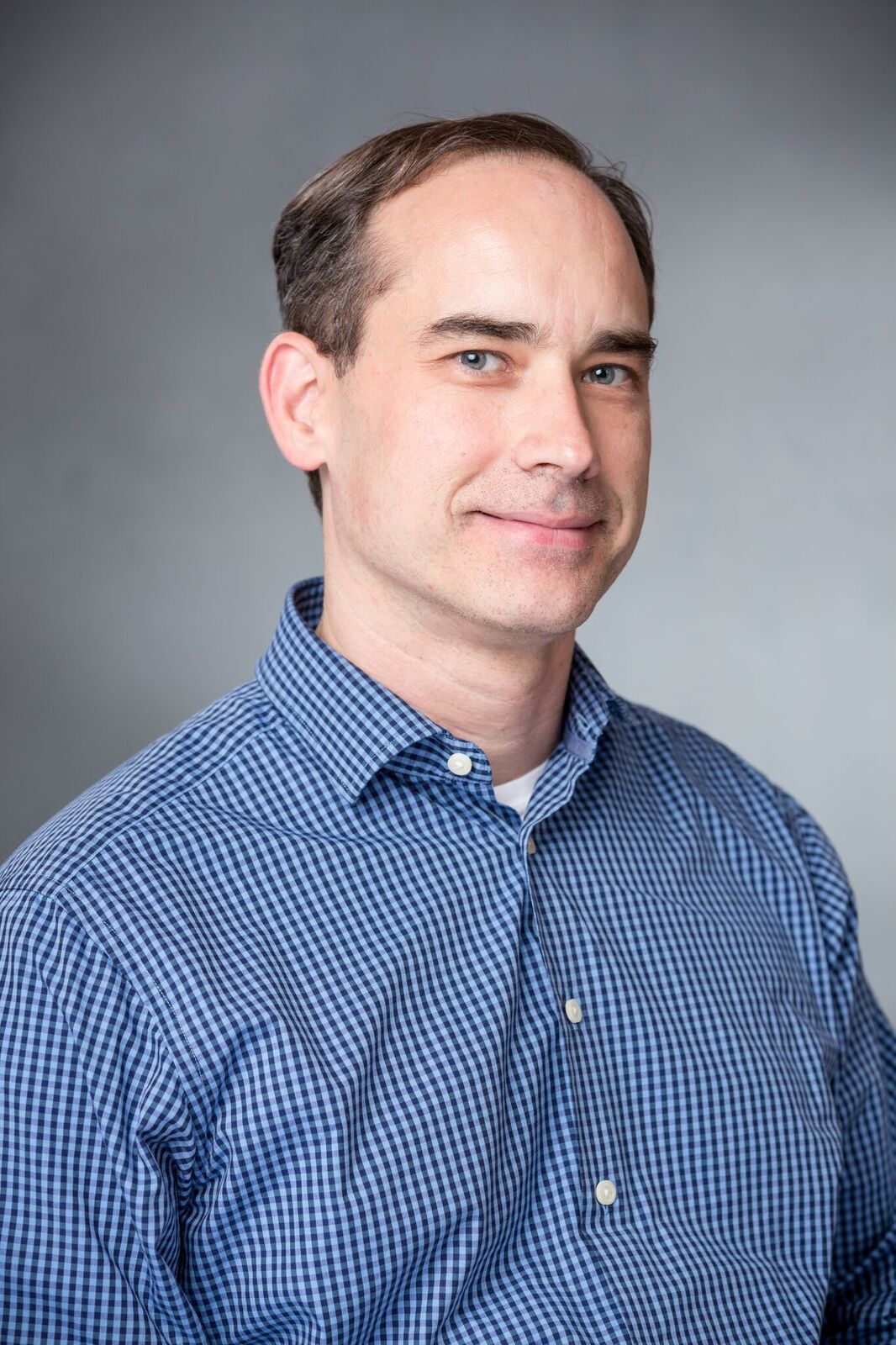 Mabie said, "Yes, I support such recording.  First, if there was ever a question of the propriety of a closed session, a judge could review the audio and make a determination.  Second, as a practical matter, the practice allows newly seated board members to review closed session audio prior to their term beginning to bring themselves up to speed on ongoing real estate negotiations, labor negotiations or litigation."
What is your position on the use of tax-increment financing, TIF, and other tax tools, including Chapter 353?
Brown said, "I can see the reasoning behind TIF, but the cost of the TIF will be borne by those outside of the TIF area. In this regard, it is in essence forcing others to pay for the services of the TIF area. Chapter 353 is for blighting areas for sale and redevelopment. These can be abused to force people from their homes for the reasons of redevelopment without sufficient compensation that they may relocated. For the aforementioned reasons, I believe that these 'tools' should be last resorts and have appeal processes."
Court said, "I understand that the use of TIFs and other tax incentives are a vital tool to spur redevelopment. Any future use of incentives would be closely reviewed by myself to ensure that the incentive is not biased towards one party at the cost to the city o other entity."
Mabie said, "They are useful tools to revitalize blighted areas that would otherwise not be redeveloped such as the Crestwood mall site, but such tools should be used judiciously and sparingly, as they are prone to abuse and overuse in the region.  I support efforts in the Missouri General Assembly to place some additional restrictions on their use.  Crestwood has effectively used economic development tools in the past to develop two of the businesses that provide the lion's share of Crestwood's sales taxes: Sam's Club and Kohl's.  Other than the Crestwood mall site, there are likely not many other sites in the city that would be appropriate for the use of TIF or Chapter 353 tax abatement."
Do you agree with the direction the city moved under Mayor Gregg Roby?
Brown said, "From what I have read about Mayor Roby, he has done a great service for the city and set us on a positive path for Crestwood to flourish."
Court said, "Mayor Roby's leadership of Crestwood was excellent, and he served the community well."
Mabie said, "Generally, yes.  I of course had policy disagreements from time to time with Mayor Roby, but he put his heart and soul into the betterment of Crestwood, and his legacy is that of significantly upgraded city operations and procedures from the time when he was first elected, and a mall redevelopment that is well under way.  He left the city in a far better place than when he found it."
Did you vote in favor of Proposition C, which was on the April 2017 ballot? Why or why not?
Brown said, "I voted in favor of Proposition C because I wanted to see the services of Crestwood maintained, with the hope that it will be temporary until the mall project is completed and brings more revenues."
Court said, "I believe I voted in favor of the tax levy. For me, the change in the tax rate was not significant."
Mabie said, "Yes, because the first permanent property tax increase in Crestwood's history was needed to avoid severe cuts to Crestwood's city services and first responders.  Without a regional mall and retailers like Barnes and Noble, KFC, Mattress Giant, Circuit City, Best Buy, Office Max, Firestone, Value City, Gordman's, Builder's Square and Pier 1, it was not possible to continue to have the second-lowest municipal property tax in St. Louis County.  Post Proposition C, Crestwood's taxes remain in the lowest 10 in St. Louis County, and an appropriate level of city services can be maintained."
Do you support the city's decision to sue the Affton Fire Protection District?
Brown said, "Crestwood has a fine fire department and can provide fire services for this area. Savings from ending the payment could even be applied to more fire personnel if that would be found beneficial."
Court said, "The public details of the case appear to have merit. Once in office, I would like to review the case thoroughly and speak with the board members about any future course of action."
Mabie said, "Yes.  The state laws at issue are unconstitutional, as they apply only in St. Louis County.  Due to the operation of these unconstitutional special laws, Crestwood's payment to the Affton Fire Protection District goes up with each AFPD tax increase.  The AFPD has raised property taxes more in the last six years than Crestwood has in its history.  The financial burden is not sustainable for the city.  Bringing suit was an option of last resort, but the AFPD rebuffed all of Crestwood's reasonable pre-suit efforts to find a compromise solution."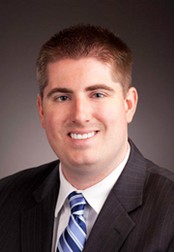 Do you support the performance of City Administrator Kris Simpson?
Brown said, "I believe Mr. Simpson to be a person who has a passion for his role and am happy to have a person like him in the role he has."
Court said, "Mr. Simpson appears to be a very capable and thorough city administrator."
Mabie said, "Yes.  There are of course individual issues that I disagree with him on from time to time and we respectively debate those issues, but in general, his performance and work ethic have been exceptional.  He has improved and modernized city operations in all facets, found numerous efficiencies that have saved the taxpayers money, brought forth creative solutions to tough problems time and time again, won the Government Finance Officers Association Distinguished Budget Presentation Award for satisfying nationally recognized guidelines for effective budget presentation with his last two budgets and has been responsive to employees, the aldermen and the public.  He has been the best city administrator Crestwood has had in recent memory, and I look forward to continuing to work with him."
Would you support the use of eminent domain for redevelopment projects?
Brown said, "No. I am a firm believer in personal property rights. Personal property rights are a principal tenet of the founding of our country. To force someone from their property using government power for a private developer is a fundamental corruption of government power."
Court said, "I would only use eminent domain as a last resort once all other options have been exhausted."
Mabie said, "Generally, no.  There would have to be exceptional circumstances present.  The only time the issue came up during my tenure as alderman, I was opposed to the request for eminent domain for the mall redevelopment project, and the city refused to allow its use."
Do you believe the city of Crestwood has faithfully adhered to the provisions of the Sunshine Law?
Brown said, "From my research, there was an issue that Crestwood would not deliver meeting notices directly to the media but rather would post them on their website. This seems like a fair thing to do to a lay person."
Court said, "It appears to have been some issues in the past regarding Sunshine Law adherence. I would work to ensure all actions by the Board of Aldermen comply with the Sunshine Laws of Missouri."
Mabie said, "Yes.  This past year, Crestwood was one of fewer than 30 percent of local governmental entities that passed the state auditor's scrutiny by complying with all facets of the Sunshine Law when tested.  Both the elected officials and staff place an emphasis on adherence to the Sunshine Law."
The city of Crestwood has declined to release the vote from the Board of Aldermen's decision to sue the Affton Fire Protection District. Other cities routinely release similar votes. Do you believe Crestwood citizens have a right to know how their aldermen voted? 
Brown said, "I believe our government should be as transparent as possible and legal. That being said, this vote may be part of pending litigation and possibly not able to be discussed. Unless there is some safety or legal concern, I would be in favor of such votes being public knowledge."
Court said, "Yes, all Board of Aldermen votes should be public record."
Mabie said, "That particular vote has not been released due to guidance from our legal counsel.  I cannot comment in detail at this time due to active litigation, but the issues surrounding that matter are not as simple as this question presupposes, and I do not believe other cities would release a vote like this either.  Citizens of course have a right to know how their aldermen voted, but there are times when such disclosure is delayed for valid and legal reasons, and this is one of those times.  Upon the release of this vote in due course, the reasons it has not been released to date will be apparent."
For many years, the mayor and aldermen allowed residents to comment on each agenda item. In 2017, aldermen approved new rules of order allowing for one public comment period. Do you agree with this change?
Brown said, "I agree with the change. I have seen the result of comments after each agenda item. It can cause wantonly lengthy meetings that digress quickly. Enforcing parliamentary order during these breakdowns is difficult. I do not see the difficulty of taking notes for comment slightly later. More orderly and concise meetings foster more public participation."
Court said, "I believe this was done to speed Board of Aldermen meeting proceedings. There has also been some discussion on modifying this process to allow public comment earlier in the Board of Aldermen meeting agenda."
Mabie said,  "Yes, Crestwood currently allows for a five-minute public comment period, which is longer than most cities and school districts in St. Louis County, and we also have public comment at each public hearing, and by motion have set aside public comment periods for matters involving strong community interest.  Prior to the Board of Aldermen adopting formal rules of order that the Charter called for in 1995, Crestwood's meetings were susceptible to mayoral fiat at times and inefficiency at other times.  The public comment on each agenda item is contrary to Robert's Rules of Order, is not done by any other city or school district in the region and led to reduced public attendance at meetings due to how late the meetings would run."
Do you support the city's agreement with UrbanStreet Group to redevelop the former Crestwood Plaza? Should the agreement be transferred to Walpert Properties?
Brown said, "There are some provisions of the agreement I need to better research before offering blanket support or opposition. I would worry that extending an offer to one group and not the next would open the city to the possibility of litigation so I believe we should extend the offer, possibly in part, to Walpert."
Court said, "The agreement with UrbanStreet Group seemed to protect the city in case the development failed to materialize. If the agreement is transferrable to Walpert, then there shouldn't be an issue with the transfer."
Mabie said, "Yes, I support the redevelopment agreement.  It provides the foundation for a project that will be exciting for the city and provide much-needed tax revenue.  I also support the redevelopment agreement because of all of the contingencies and clauses in favor of the city and which protect the city contained within it.  The city has not spent $1 on this project and will not unless the project specified in the redevelopment agreement is built.  Walpert Properties has the site under contract, and if they move forward with that purchase, then yes, Walpert Properties should step into the shoes of UrbanStreet and assume its rights and responsibilities under the redevelopment agreement.  They have shown their commitment to build a dynamic project on the site."
What would you do to ensure the success of Walpert Properties' possible purchase of the mall?
Brown said, "I would ensure that we as a city do all that is prudent and proper to foster their purchase without conceding all that we benefit from the sale and redevelopment. That being said, we are here to serve our fellow residents principally."
Court said, "I would work to ensure that any barriers to development are mitigated so that development can help in a quick manner."
Mabie said, "I would keep doing what the city has done thus far.  The city has expressed its strong support for Walpert's vision for the mall site, regularly engaged Walpert, other stakeholders like the Lindbergh School District and prospective tenants, and done everything in its power to ensure that there are no impediments to Walpert's pursuit of tenants for their site.  Because delays can be an impediment to commercial development, the city has and should continue to be immediately responsive to any reasonable requests made of it pertaining to the mall redevelopment project."
If the Walpert proposal falls through, should the city extend its redevelopment agreement with UrbanStreet or look elsewhere for a redeveloper?
Brown said, "If UrbanStreet demonstrates good intent and backing for the city to extend its offer to them I would be open to entertaining an extension."
Court said, "If Walpert is unable to develop the property, I would look for a third party to develop the site."
Mabie said, "First, I do not think the Walpert proposal will fall through.  I think and hope that they have proposed the right vision and project, and assembled a talented and experienced team that can bring their vision and project to fruition.  If for some unlikely reason they do not succeed, however, then we would evaluate all options, and make the decision that was in the best interests of the city. I imagine the city would extend the redevelopment agreement for a short time with an ultimatum to UrbanStreet to sell the site to an acceptable successor developer. I have trouble envisioning a scenario where the city would move forward with UrbanStreet as the developer."
Do you believe Crestwood's pay for first responders is competitive with other municipalities in the region? How do you plan to either keep it that way or make it that way?
Brown said, "Crestwood's pay for first responders is not as competitive as it could be to retain our excellent public servants and attract new ones. The payment to Affton Fire Protection District could go a long way to this cause and allow more hiring of first responders."
Court said, "I would ask for a report from the city administrator on an annual basis that would compare Crestwood's first responder salaries to other similarly sized police and fire departments. If we are trailing our peers, I would work to find a way to get the department salaries back in line."
Mabie said, "With the raises the Board of Aldermen has provided the last three years, and the raises projected for 2019, we are becoming much more competitive than we were, but we are still paying below the median for first responders and all employees for that matter.  As the fiscal condition of the city improves, it is important to ensure we are paying market wages to employees to attract and retain talent, and especially first responders.  I would like to see the city continue to gather market data each year from our peers so that we can make the adjustments to pay that we can, in light of budgetary realities.  In our microcosm of south county, our police pay is competitive with Sunset Hills and Glendale, but is lagging Maplewood, Kirkwood and Webster Groves.  Our fire pay has not been significantly adjusted since 2015, and when the collective bargaining agreement with our firefighters is renegotiated in 2019, we will need to make sure that we are paying competitive to what our peer municipalities are paying in the region."
Do you agree with the Board of Aldermen's decision to levy the full amount of the Proposition C 45-cent tax-rate increase?
Brown said, "This is a numbers game. The numbers speak for themselves in that it appears without this full increase we might face cuts in services. As voters, we passed knowing it may need to be levied at the full amount."
Court said, "As sales tax revenue is not growing, I do not see any other options to pay for essential city services."
Mabie said, "At this juncture, yes.  Levying the full amount of Prop C allowed the city to balance the budget, maintain city services and avoid first responder layoffs.  With a residential tax rate of under 70 cents per $100 in assessed value, Crestwood enjoys one of the 10 lowest tax rates for municipal and fire services in St. Louis County, despite the challenges we have in our commercial corridor, including most recently with Shop 'n Save.  When our expenditures are compared to our peers, it is evident that Crestwood is one of the most efficient cities in St. Louis County.  If the mall site is redeveloped and some other economic development takes place on Watson Road, I hope there will be future opportunities to assess less than the full amount of Prop C."
In 2007, aldermen voted to have the city clerk's office distribute meeting notices to the media that request such notices. Do you believe the city should continue to provide such meeting notices to media?   
Brown said, "A free press is a fundamental pillar to the republic. I am for a free and open press and if distribution fosters this view, I am in favor. The portion I might take issue with is the method. We are in a very technology-forward time in our history. This allows the distribution of information in a nearly free and efficient manor."
Court said, "Yes, notices for public hearings should be distributed in a timely manner."
Mabie said, "Yes, absolutely.  This ensures journalists who report on city business can inform the public of upcoming meetings.  A free press that informs and engages the public is essential to a well-functioning democracy."
Do you support the performance of City Attorney Lisa Stump?
Brown said, "The only thing I could possibly question are the portions of city business that are not publicly disclosed, and I would have to know the reasoning behind this to make any sort of judgement call."
Court said, "I don't know Lisa Stump, so I am unable to give an opinion at this time."
Mabie said, "I think Lisa is a talented and effective lawyer, although I sometimes have professional disagreements with her.  As an attorney myself, I am probably more open to debating recommendations from the city attorney than others, which hopefully has led to better legal decision-making at times."
How would you describe the city's relationship with Lindbergh Schools? What would you do as mayor to maintain or improve that relationship?
Brown said, "Lindbergh Schools helps attract people to Crestwood due to the quality of the education provided and the community keeps them. I am a Lindbergh alumnus, and I believe that the city and the schools need to work together to ensure education stays top notch."
Court said, "The relationship appears to be good between Crestwood and the Lindbergh School District. I have already called (Superintendent) Dr. (Tony) Lake to introduce myself, and our conversation was quite friendly in nature."
Mabie said, "I would describe the relationship as 'improving' and hopefully approaching 'good.'  The prior engagement with Lindbergh on the mall project could have been handled much better by the former city administrator and others on both sides.  However, since that time, we have worked to cultivate good relationships with the Lindbergh Board of Education, with Superintendent Lake, and with CFO Joël Cracchiolo, among others.  City Administrator Simpson and the elected officials have kept open channels of communication with Lindbergh concerning the mall project and Walpert's new plan for that site, as well as concerning other potential development projects being discussed in the city.  I would continue that practice, and regularly communicate with the Lindbergh leadership on matters of mutual interest, and encourage the city administrator to continue to do the same.  The strength of the Lindbergh School District is critically important for the city, and I want to continue to work to strengthen the relationship between Lindbergh and Crestwood."
Are you concerned about the rising costs of the city's legal bills?
Brown said, "Rising bills of any sort are always a concern but I believe they are expected to decline in the near term as presented at a Board of Aldermen meeting I attended."
Court said, "Yes, I would like to review all pending cases that involve Crestwood and determine the best course of action that would benefit the city."
Mabie said, "Yes, although a large portion of the increased legal bills this past year are attributable to the mall project, the MSD/Public Works Building project, and the city's litigation with the AFPD.  The city has been reimbursed in full for those legal expenses associated with the mall project and the MSD/Public Works Building, and we expect the AFPD litigation to conclude in 2019.  I expect the legal bills will drop back to historic levels shortly after the conclusion of the AFPD suit, and after the conclusion of employee collective bargaining in 2019. I expect were I to be elected mayor, there will be some routine matters I will not need to seek the advice of the city attorney on being an attorney myself, which hopefully should result in a slight reduction in the legal bills."
Last year was a reassessment year in St. Louis County. Did you appeal the assessed valuation of your home? Why or why not?
Brown said, "I appealed as the assessed value of my home was raised 68 percent and my taxes raised nearly 70 percent."
Court said, "No, my assessment appeared reasonable."
Mabie said, "No.  The assessor did raise the assessed valuation of my home, but after reviewing market conditions and comparable homes, I did not think the new valuation was unfair."
What, if anything, should be done to spur redevelopment of the former mall site?
Brown said, "We should court businesses and help provide tax incentives as long as they will not have a negative impact for our residents."
Court said, "See below."
Mabie said, "I think some of the at times unseen pressure the city previously put on UrbanStreet played a role in the contract for the sale of the property to Walpert Properties, which has been a major step forward to spur the redevelopment of the former mall site.  Now that Walpert has the site under contract, the main impetus is on Walpert to secure tenants for their well-received vision for the property, and the city's job is to assist with that process where needed, whether it be expressing support for a particular tenant, answering questions on Crestwood's codes or demographics, etc.  Next, the city should be willing to make reasonable amendments to the Redevelopment Agreement if those amendments are in the best interests of the city, and will increase the likelihood of the Walpert project becoming a reality, recognizing that the Walpert proposal is a substantial increase in investment (tens of millions of dollars) over that of UrbanStreet's proposal.  Finally, in recognizing that delays can be fatal in commercial projects, when the time comes to review site plans and the like for the project, the city's various boards and commissions may need to commit to a more robust meeting schedule at times (every other week instead of monthly for instance) to be mindful of developer and  tenant deadlines."
Should the Crestwood Police Department be dissolved and the city contract with St. Louis County police?
Brown said, "Absolutely not. The county police are a fine organization but having a local police force with incredibly fast response times is not something that I or many residents would likely want to lose."
Court said, "No, the Crestwood Police Department is an excellent asset to the community and should remain intact."
Mabie said,  "No. The city explored this option a few years ago prior to the voters' approval of Proposition C that stabilized the city's finances, but the county's proposal could not compete with the benefits of our local and professional police force.  The county proposal's service levels would have been lacking compared to what we presently enjoy from the Crestwood Police Department, and the purported cost savings from the county proposal were not nearly as great as they were initially advertised, especially once adjusted for comparable service levels."
Do you support a city-county merger?
Brown said, "I have not seen a compelling case for the merger. Until an actual plan is outlined or a study is published, such as from the Better Together organization, I cannot support something that is not defined."
Court said, "I like the idea of a city-county merger but I do not see regional support for such action."
Mabie said, "No. For all of the faults of local government at times, one need only look to the dysfunction in the city of St. Louis and in Clayton with the St. Louis County Council, and realize that bigger is not always better.  There is something to be said for local accessibility and accountability."
Should Crestwood continue to partner with Sunset Hills for SunCrest Fest or other events like a midnight bike ride?
Brown said, "Municipal cooperation is a wonderful thing. I am in favor of these type of cooperative events as they are mutually beneficial to both cities and allow us to showcase the uniqueness that each posses."
Court said, "Yes, these kind of city partnerships enhances both communities."
Mabie said, "Yes.  Our communities compromise the majority of the Lindbergh School District and share common values and characteristics.  The SunCrest Fest was a great event for families, and I hope that it will become an annual tradition.  The previous cooperation of Sunset Hills and Crestwood to obtain the municipal park grant for Kitun Dog Park was also a good thing.  I am open to a jointly, properly planned midnight bike ride in 2019.  We should be on the lookout for more opportunities to cooperate and collaborate."
How would you attract businesses to the city?
Brown said, "I would educate potential businesses about our central location, potential for growth, low taxes and close highway access help us attract businesses. This is especially true for out-of-town folks who may not know the nuances of the St. Louis area as only a native can."
Court said, "From above… I would propose for the removal of the concrete median on Watson Road. This barrier inhibits growth along Watson. I would also advocate better use of retail properties where there is wasted space in the form of parking lots."
Mabie said, "First, by ensuring our zoning code (undergoing revision presently) is revised in such a way that promotes desirable development, and removes barriers to entry for desirable businesses to the extent possible.  Second, the city needs to continue its pro-development and pro-business attitude it has taken the last several years, and continue to eradicate the previous reputation Crestwood had as a place that was challenging for businesses to relocate to due to governmental red tape.  Third, by moving forward with the mall redevelopment, it will have the ancillary benefit of attracting businesses to other shopping centers in nearby areas on Watson. Finally, by continuing to support the city's current efforts (involving the mayor, city administrator, city planner, and aldermen) to meet informally with developers, business owners, and real estate brokers to discuss opportunities and potential locations in Crestwood.  While ultimately where businesses choose to locate is a function of the market, we want to do everything possible to make sure Crestwood puts its best foot forward, and that the Crestwood government is never the reason that a desirable business chooses not to relocate to Crestwood."