Teacher turns class into yearlong video game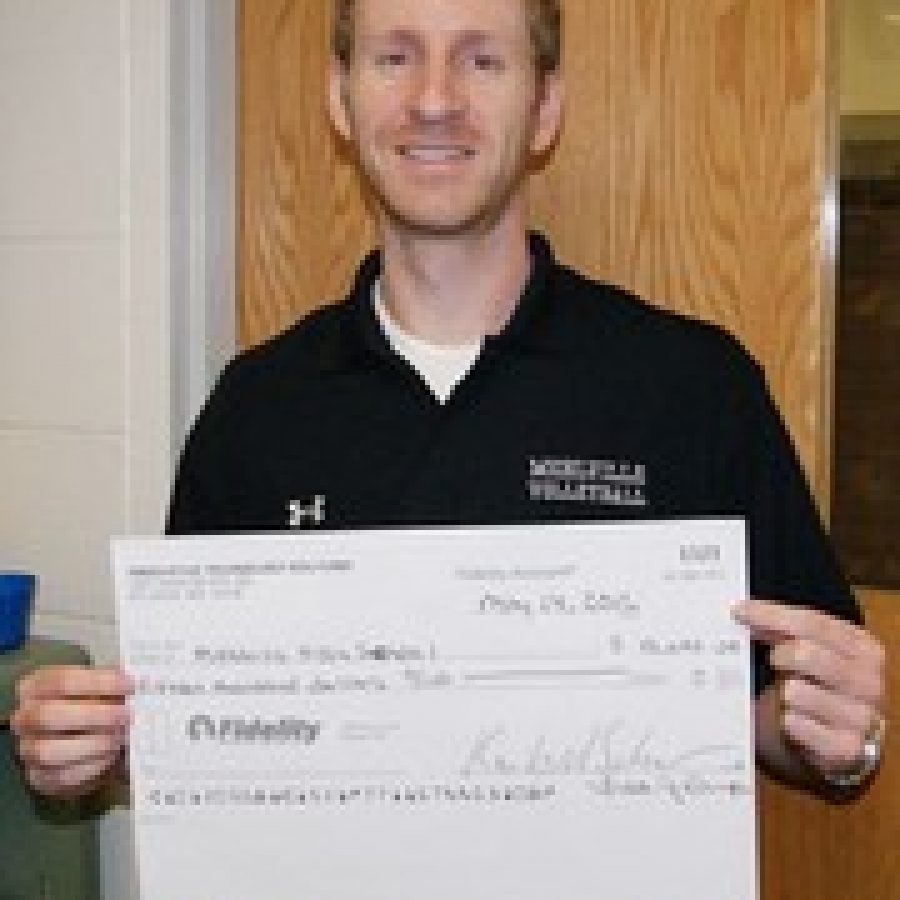 Mehlville High School statistics teacher Corey Arbini is embracing the idea of teaching his students in a format that is very familiar to them, but generally not allowed inside of the classroom.
Using a $15,000 grant he received from the Innovative Technology Education Fund, or ITEF, Arbini is transforming his math classroom into a computer lab and transforming one section of his statistics classes into a yearlong video game.
"Many of today's high school students have grown up playing some sort of video game. New research shows designing a course to mimic the design of role playing games leads to a fun, interactive environment that boosts student learning, motivation and engagement," stated Arbini, who developed the concept based on a suggestion from Oakville High School statistics teacher John Souris.
With the addition of desktop computers, a document camera, printer and specialized software to his classroom, Arbini is developing a pilot program modeled on the board game Risk. Arbini's version, Rewards-based Instruction for the Student-centered Classroom, or RISC, will utilize Google maps and documents, besides other approved online resources, to help his statistics students conquer countries as they travel around the world.
The class is based on 40 levels, and as students complete assignments and exams, they "level up" as they would if playing a video game. Arriving at level 40 is equivalent to earning a 100 percent in the class and could take students the entire semester to achieve. Students begin at a level 0, or the letter grade of F, and by leveling up, they can work their way to the letter grade of A. Like with video games, if students fail a level, they may try again until they succeed.
"This format spreads out the motivation through the entire semester, so students have to push themselves the whole way," Arbini stated in a district news release.
During the semester, students will work together to fully grasp the course content, forming armies and clans as they conquer countries and pass levels. To successfully conquer a country, clans are required make a presentation to their class.
Students will conduct research about the country they are conquering by utilizing their own sources, besides the resources provided during the class such as textbooks, PowerPoint presentations, videos and open-source software.
At the close of the 2012-2013 school year, Arbini will evaluate the success of the pilot program to determine whether to expand the program to additional sections of his statistics classes for the following year. As an ITEF grant recipient, Arbini also will host a mid-project site visit from ITEF representatives and will complete a final report about the project's results and impact on his students' academic success.