Superintendent previews vision for Mehlville at town-hall event
Vows 'to never step on a land mine'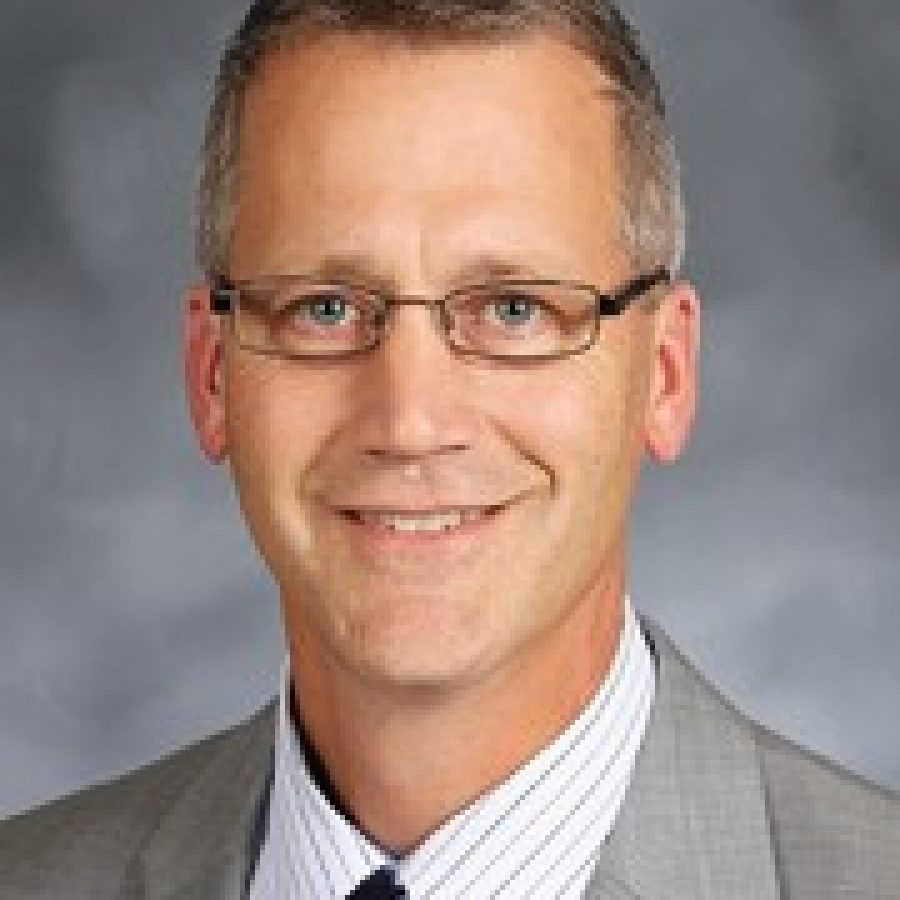 Superintendent Eric Knost gave residents who attended his first town-hall meeting of the school year updates on a few familiar topics — and a preview of his vision for the future of the Mehlville School District.
"There's been a lot of times in the past in our school district when things go well for awhile — then we step on a land mine and take five steps back," Knost said at the Oct. 21 meeting at Canaan Baptist Church. "I vow to never step on a land mine."
A few of those land mines involved tax referendums, including failed tax-rate increases of 97 cents in 2006 and 88 cents in 2010. Voters overwhelmingly rejected both proposals.
Residents no longer have to worry about the district seeking those types of increases, Knost said, promising that in the future, if his administration sought more funding, it would first look to bond issues that did not involve a tax-rate increase.
"If I ever have to come to the taxpayers to ask for help, I'm going to start at the bottom …
The days of asking the public for 60, 70, 80, 90 cents (in tax-rate increases) are long gone," he said. "If we were to ever ask the community for a ballot issue, it would be minute compared to what's been done in the past. But that's down the road."
The long-awaited auditorium at Mehlville Senior High School is now finished, ahead of schedule and under budget. It is open for the public to visit, Knost said, inviting residents to come by and tour the auditorium any time they want to.
And in the future, he would like to be able to add another one at Oakville Senior High School.
"I haven't hidden from the beginning that this district needs two auditoriums," he said. "You know, when they measure kids and what connects them to schools … the No. 1 thing that connects kids to schools is the arts. And can you believe in some schools across the country, that's the first thing they cut?
"That will never, ever happen in this school district, and that's not me — I think that's the community's belief."
The district continues to distinguish itself with its character education program, alternative education programs and its advanced classes, Knost added. As early as this year, the entire district could be named a National District of Character, and after new Advanced Placement, or AP, classes are added, Mehlville will offer more of those classes than any other district in the St. Louis area.
Common Core
Some residents asked Knost how the Common Core State Standards, or CCSS, will affect Mehlville's academics.
Tennessee has already tested its students using CCSS assessments, and its scores went down, noted Alan Leaderbrand of Lemay, who serves as the Lemay Township Republican committeeman.
When Knost talks to parents, they worry more about CCSS testing than the standards themselves, he said. The CCSS are more demanding and require students to learn things at lower grade levels than they are required to under the current Show-Me Standards, he said. That may mean that test scores decrease under Common Core.
"There are concerns I have about the Common Core, and there are concerns that people share with me that I … feel that they have a valid concern, but there are other things that I hear that don't concern me," he said. "What I don't feel, as a lifelong educator, just being honest and candid with you — I don't buy into a conspiracy theory or something. But politics have rooted way too far into Common Core, and I think that makes it difficult."
The potential hidden costs of the assessments for the standards also worry Knost.
"What we've been dealing with is a cost of $1.80 per test and with the Smarter Balanced assessments, they're talking about a cost of $27-something per test," he said. "What they're telling us is we're not going to have to pay for that, but they can't tell us where the money's coming from. That concerns me."
Transfer students
The district's more than 200 transfer students from the unaccredited Riverview Gardens School District are doing well in their new schools, fitting in, participating in extracurricular students and they are full Mehlville students, Knost said. The students do not seem to be bothered by the bus ride from north county, he added.
The students are adjusting well to academics at Mehlville and are similar to Mehlville students, he added, but he worries what will happen this winter if some of the younger children have to walk a mile to their bus stops in harsh weather.