Sunset Hills P&Z to continue review of draft comprehensive plan
Panel's review set to begin with plan's subarea chapter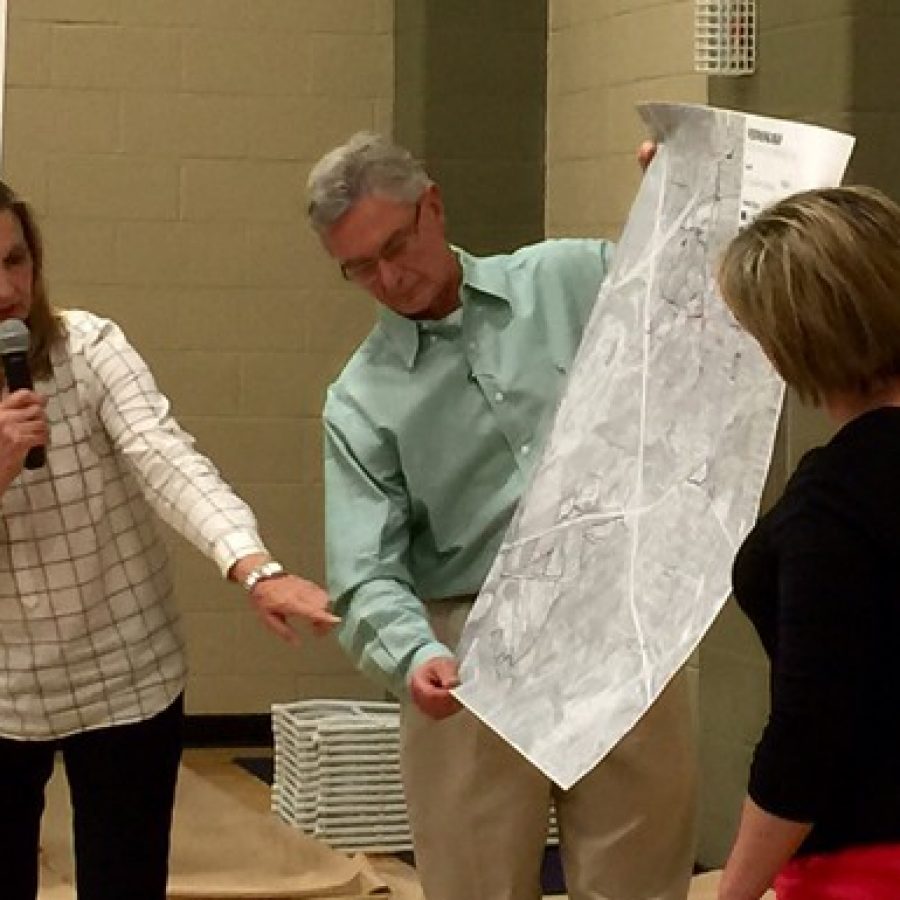 The Sunset Hills Planning and Zoning Commission is scheduled to continue to review a draft of the city's new comprehensive plan when it meets this week.
The Planning and Zoning Commission is set to meet at 7 p.m. Wednesday, Dec. 2, at City Hall, 3939 S. Lindbergh Blvd. Commission members began their review of the draft comprehensive plan last month.
Representatives of Houseal Lavigne Associates of Chicago unveiled the draft comprehensive plan during an Oct. 14 work session of the commission that was attended by Mayor Mark Furrer and members of the Board of Aldermen.
During the Planning and Zoning Commission's Nov. 4 meeting, Chairwoman Patricia Otto noted that residents will be able to comment on the draft comprehensive plan at a later date.
"… We aren't certain if that will occur in December or January," she said. "We're hopeful that it will move forward and that all of our citizens will have an opportunity to make comments. But tonight we're not going to have the public hearing because we have not had an opportunity to discuss the comprehensive plan among ourselves …"
Commission members proceeded to review the first five chapters of the draft comprehensive plan — Introduction, Community Profile, Community Outreach, Vision, Goals and Objectives, and Land Use, Development and Annexation Plan.
Before beginning the review, Otto noted that three commission members — herself, Al Koller and Joseph Niemeyer — have been involved in the comprehensive plan process in the past. Five new members — Dan Werner, Tom Lynch, Tom Ortmann, Steve Young and Roger Kaiser — have joined the commission this year, while two members — Terry Beiter and Bill Hopfinger — are in their second terms, she said.
Because half the members are new to the panel, Otto asked City Engineer/Director of Public Works Bryson Baker to explain the difference between the comprehensive plan and the city's zoning ordinance.
"… The zoning regulations, those are ordinance, so those are approved by the Board of Aldermen. That is the law we have to follow when it comes to zoning of properties …," he said, adding that zoning regulations dictate how land within a municipality is used. "… We have zoning requirements we must meet when it comes to setbacks of property, sizes of property, heights of buildings …"
The comprehensive plan, which is adopted by the Planning and Zoning Commission — not the Board of Aldermen — is more of a guideline, Baker said.
"… It's an all-inclusive approach to addressing the issue of a community's future growth," he said. "It's a plan that guides us in the future. So when we get submittals for different types of projects, we look at the comprehensive plan and see what that area was designed for.
"And that gives us a guideline so whenever we come back and provide a report to Planning and Zoning and the Board of Aldermen, we can report, 'OK, they're submitting for residential in this area and the comp plan advises the best use for this land is residential. So we would recommend approval of that project …'"
The new comprehensive plan should serve as a guideline for roughly the next 15 years, Baker said.
Otto said, "… The last time we went through this in 1999, we spent time going through page by page and amending, asking for changes and receiving them back and then re-evaluating where we were. So it took us several meetings in order to get through our comprehensive plan, prior to having the public hearing …"
During a discussion of the Land Use, Development and Annexation Plan, Otto said she was pleased that Sunset Manor is designated to remain a residential area.
"… I think that taking the onus off the property owners in Sunset Manor so that they now know that it will not be developed commercially but will remain a residential area, is very important," she said.
However, the draft cites an exemption for the "incremental transition of some of the lots on Deane Court to commercial use, aligned with redevelopment in the Watson Road corridor, which is detailed in Chapter 6 Subarea Plans."
Commission member Tom Lynch viewed that as a contradiction.
"… They're willing to deepen the businesses on Watson Road all the way to the south side of Deane Court … It's a little contradictory …"
Otto said, "… I do think that the subarea plan is the next chapter, and honestly, I think that I would like to now suspend this discussion and allow us to go home and continue beginning with the subarea plan in December …"