Sunset Hills mayoral candidates cordial at forum
Four candidates are vying to succeed Furrer in Sunset Hills mayoral election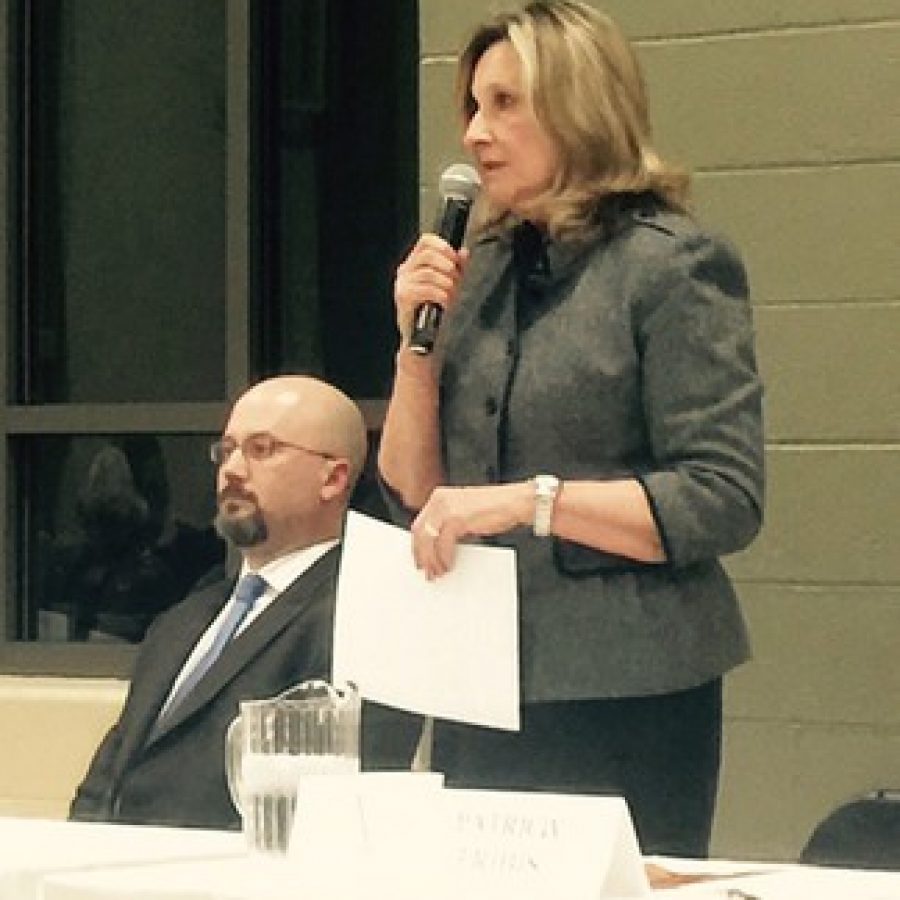 The four candidates for Sunset Hills mayor agreed at a forum last week that the city needs to move on from current divisions and unite under better leadership — and all believe they are that leader.
Larry Chorosevic, Ward 4 Alderman Pat Fribis, Nathan Lipe and Gregory Nelson are running to succeed Mayor Mark Furrer in the April 5 election.
At a cordial March 10 candidate forum moderated by the League of Women Voters and co-sponsored by the Crestwood-Sunset Hills Area Chamber of Com-merce, they displayed none of the divisiveness that has been the hallmark of Sunset Hills meetings in the last year.
In her answers, Fribis stressed her experience and knowledge of Sunset Hills: She is currently the city's longest-serving alderman, first appointed in 2008 by former Mayor Mike Svoboda. She is also the most familiar candidate in the race to Sunset Hills voters, after former Mayor Bill Nolan dropped out of the race last month due to health reasons. Lipe and Nelson are political newcomers, but Chorosevic unsuccessfully challenged Fribis for her seat in 2013.
A 36-year resident of Sunset Hills, Fribis is a Lindbergh Leader whose four children graduated from Lindbergh Schools. Her decades of volunteering began by campaigning for the city's first pool.
"I walked door to door to get signatures so we could get that accomplished," she said.
Lipe, a buyer for Western Oil, is the only candidate with a day job and is also the owner of a small family business, Lemay Food and Drink, but he said he works around the clock and can devote himself to the city.
"I have a solid business background, I bring a fresh perspective and I'm not a politician," he said.
Retired from the Internal Revenue Service, Chorosevic touted his experience in managing budgets. The Vietnam and Coast Guard veteran has lived in Sunset Hills for 36 years.
"I think our community needs new leadership and direction," he said, noting his three campaign planks: Road safety, proactive crisis management and fiscal responsibility.
Nelson is a self-employed marketing consultant who has set up revenue streams so that he only has to work one hour a month and can be a stay-at-home father.
"I don't have any experience in politics, that can be a benefit or a detriment," he said. "The benefit is as a community we're a little weary of the politics and politicking going on in the last year. As a detriment, it can be seen as a politician trying to figure it out."
Three of the four candidates, Fribis, Lipe and Nelson, stressed their entrepreneurial experience, but Fribis said she will soon sell her company, House Springs Sewer Co., and she could serve full-time if necessary.
In response to a question on whether Sunset Hills should buy out the houses of the residents whose homes were destroyed in December's flooding, Fribis noted that there is currently no money in the budget for buyouts, but the city could potentially match 25 percent of the cost of buyouts to 75 percent paid for by the Federal Emergency Management Agency, or FEMA.
All the candidates said they would consider the buyouts if FEMA approves, but Nelson said the city should immediately buy out the houses.
"I'd want the government of the city to open the checkbook and take care of me — I pay taxes here, I pay for schools here," Nelson said. "We can get reimbursed by FEMA later … You've got a $7 million budget, why is there not a surplus? For us to not have it in the budget is unacceptable."
All the candidates welcomed the city's impending hiring of a city administrator, but Chorosevic said the move would be unnecessary if the city had a full-time mayor. The four agreed that the city should keep its Police Department just as it is and sided against eminent domain for commercial development, but they took different stances on the city's finances.
Answering first on a question about the city's credit-rating downgrade from Standard & Poor's last year and the reasons for it, Fribis noted that she chairs the Finance Committee, which never knew about the review.
In a report, the ratings agency said negative publicity and lack of day-to-day city management from a financial professional contributed to the downgrade, she said. But since those issues arose, aldermen have revamped City Hall to add an accounting manager and an incoming city administrator.
"We're looking at our next review by Standard & Poor's to be outstanding," she said.
Reading from S&P's report to the city, Lipe said, "'Weak management,' 'very weak debt,' 'city's management is weak,' 'vulnerable.' I'm not sure what's going on with that department, but it's pretty clear that it's been neglected, and something has to be done about it."
Chorosevic responded, "We need to have somebody already in place to get our rating up."
"You have to look at every single dollar, you have to mind every dollar," Nelson said. "That's poor leadership, and the entire government should be blamed for that."
Asked whether the city has a surplus in reserve and how much it is, Fribis answered first, noting that the city has a $6.4 million reserve fund that has recently generated more interest due to efforts of the Finance Committee.
"What I have done as chairman of finance is invested that with the Arbitrage Group — we are making approximately $70,000 a year to have negative arbitrage with our COP (certificates of participation) funds, and I feel like we're a very financially stable community and feel very blessed to be that way," Fribis said.
"Do we have a surplus?" Lipe asked. "Who knows? The Finance Committee doesn't know. Anybody who reads this S&P ratings rec (recommendation) … nobody knows. Nobody has any idea what's going on. So for me to answer it? I can't."
"We're doing a good job with that $6.4 million surplus, but what have we done with it? What are we giving back to the community, which is what our job is about?" Chorosevic asked. "You sit there and mention a bond rating that we have that should never come into place if we have a $6.4 million surplus of funds. It should be utilized, again, for the betterment of the community."
"That's interesting news — six million bucks. Why do we have displaced (flood victim) families then?" Nelson said. "The money's there, get these families taken care of. You don't have to wait for FEMA — get reimbursed by FEMA. Any business I walk into, the first thing I do is start looking at where the money's going. When people are spending other people's money, they tend to not take it very seriously and they get frivolous with it — it needs to be taken with the utmost seriousness … So I'm glad to hear we have a surplus, it makes me feel better as a resident, knowing that in a catastrophe there is something there. But what are the plans to do with it?"
About the Writer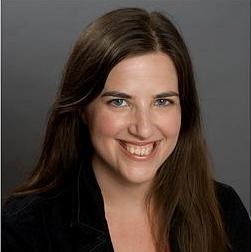 Gloria Lloyd, News Editor
Gloria is the editor of The Call. If you have any thoughts or suggestions for coverage, email her at glorialloyd@callnewspapers.com.