Sunset Hills Econo Lodge still open after board revokes business license
Police detail drug trafficking, prostitution at Econo Lodge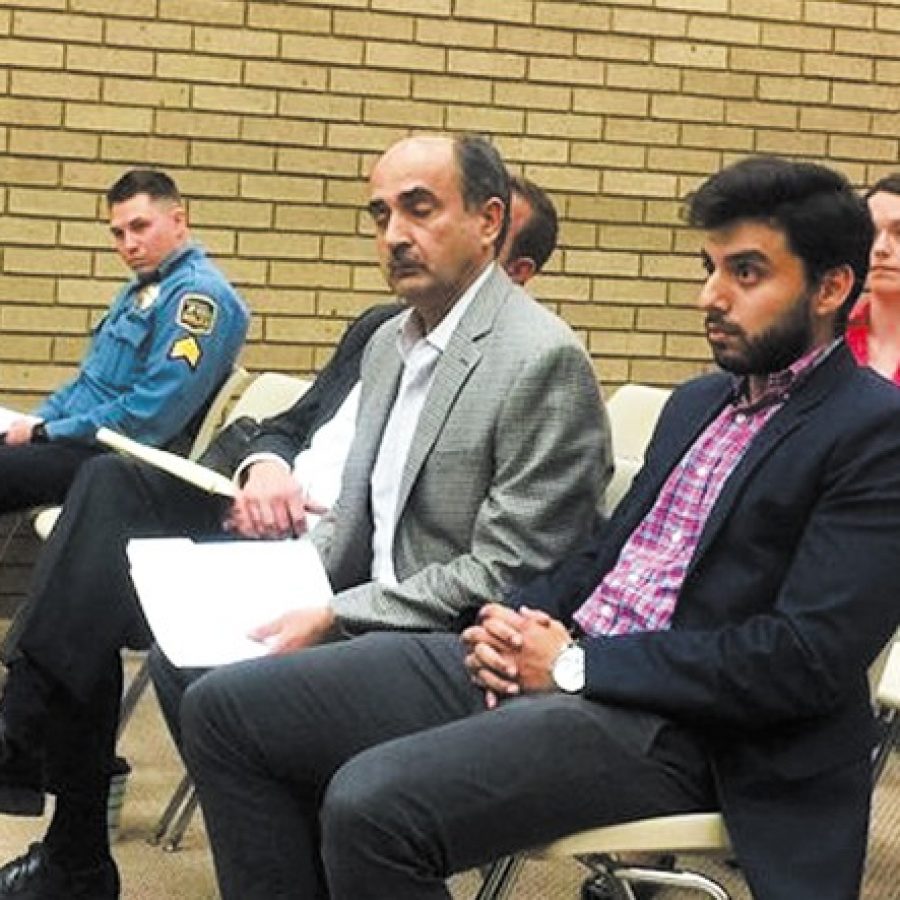 The Sunset Hills Econo Lodge is still operating despite a vote by the city's Board of Aldermen last week to revoke the hotel's business license.
St. Louis County Circuit Court Judge Ellen Siwak on Oct. 27 denied Econo Lodge owner Shaiq Amir's motion for a temporary restraining order to stay open despite aldermen taking away his license to operate in the city.
But Siwak also denied the city's motion to dismiss his case. A hearing on an injunction against the revocation is set for Wednesday, Nov. 9.
At the Call's press time Monday, the hotel was still open for business.
The Econo Lodge, 3730 S. Lindbergh Blvd., has operated under heavy city scrutiny since 2013, after the Police Department found a meth lab in a room in the hotel.
However, crime at the hotel — including countless incidents involving drugs, overdoses, guns, prostitution, suicides and sex-trafficking rings — has gotten worse despite the owner's promises to make things right, city officials said before the unanimous vote after an Oct. 25 public hearing.
City Attorney Robert E. Jones told the Call in the courtroom last week that the hotel would continue to operate "at its own peril."
Police could issue municipal tickets and $1,000 fines against the city for operating without a business license, and those actions would be prosecuted in Sunset Hills Municipal Court by Jones, who also serves as the city's prosecutor.
Amir, his wife and his attorney, Michael Daming of the law firm Wasinger Daming, all declined to comment outside Siwak's courtroom Oct. 27, with Daming noting that he never comments on pending litigation. The judge elected to hold the entire court proceeding in her chambers, and also declined to make a copy of the order for reporters.
Jones specifically declined to comment on whether aldermen took their action due to Amir's Pakistani ethnic origin and Muslim religion, claims Amir did not raise at the public hearing, but alleged in the motion filed Oct 26.
The city does not comment on pending litigation, Jones said.
The barbecue restaurant inside the hotel, Nesby's, is still legally open since it operates under a separate business license.
The decision was a long time coming, aldermen told Amir at the hearing. They have been inundated in the last few months with complaints from nearby residents and from patients of dentist Michael White, a city resident who recently opened a new office behind the hotel.
A dead body was carried out of the hotel in full sight of the dental office during White's grand opening, aldermen said.
"Do you realize how upset the community is?" Ward 3 Alderman Kurt Krueger said.
"Why not give me a chance?" Amir asked, claiming that police calls to his hotel were in line with those to the city's other hotels, a contention city officials dispute.
"You've had three years of chances," Ward 2 Alderman Steve Bersche told him. "Your best is not good enough."
But Amir argued that he is "being a human being, doing my best" implementing a checklist of extra police protection, including offering his guest lists up to the police for inspection, as called for under a 2013 consent agreement. Aldermen classified that pact as a three-year-long warning that Amir's business model of renting rooms for cash to felons on the lam, known prostitutes and drug dealers had to stop.
In the last three years, however, police calls have increased at Amir's hotel, which racked up more than 800 calls for service and 329 in the last year.
Under questioning from Jones, police Sgt. Jeff Senior testified at the hearing about 16 police incidents at the hotel.
The litany of marijuana and methamphetamine arrests, prostitution and drug trafficking were representative of the 825 total reports out of the hotel in the last three years, Senior said.
Although most residents were aware that the hotel was home to heightened drug activity, some of Senior's accounts of what exactly went on at the hotel brought gasps from the audience.
Among the allegations, Senior said the Econo Lodge served as a regular waypoint for a Chicago-to-Dallas sex trafficking ring that would always stay in Sunset Hills as it traveled through.
Sunset Hills police busted three men from the ring with a 16-year-old girl and a 22-year-old woman after the woman's john called 911 and falsely claimed he'd been robbed. He was arrested for filing a false report and for assault on a female.
The woman overdosed at the hotel in a separate incident, Senior said.
Suspects in crimes committed in Jefferson County and St. Louis city routinely hide out at the Sunset Hills Econo Lodge, even using the parking lot to paint their vehicles a different color, Senior said.
And even after the 2013 meth lab put the hotel on notice, at least two other full-scale working meth labs have since operated inside the Econo Lodge. Separately, the Sunset Hills Police Department helped bust up a large-scale drug operation operating between Kansas City and St. Louis that used the hotel as a base, Senior testified.
Despite warnings from the city to only rent rooms through credit cards, Amir continued to take cash for rooms, city officials told the Call. Senior testified that when police would search the guest list, they would focus on guests who paid with cash.
Many of the police calls at the hotel involve guns and people with mental illness, which Jones pointed out is dangerous for both police and the person struggling with illness.
But Amir argued that refusing to rent to people who "look like a druggie" could run against discrimination law. He has owned the hotel for 10 years and has invested all his profits in the last three years, $200,000, back into the business, so if he was shut down he wouldn't be able to pay next month's mortgage, he added.
"I am not a monster over here," said Amir, who lives in Ballwin. "I started from minimum wage up over here in this country (32 years ago) and … you guys are shutting me down in 32 minutes because you are ruining my life."