Sunset Hills commission members express support for keeping Court Drive area residential
Public hearing on draft plan likely in March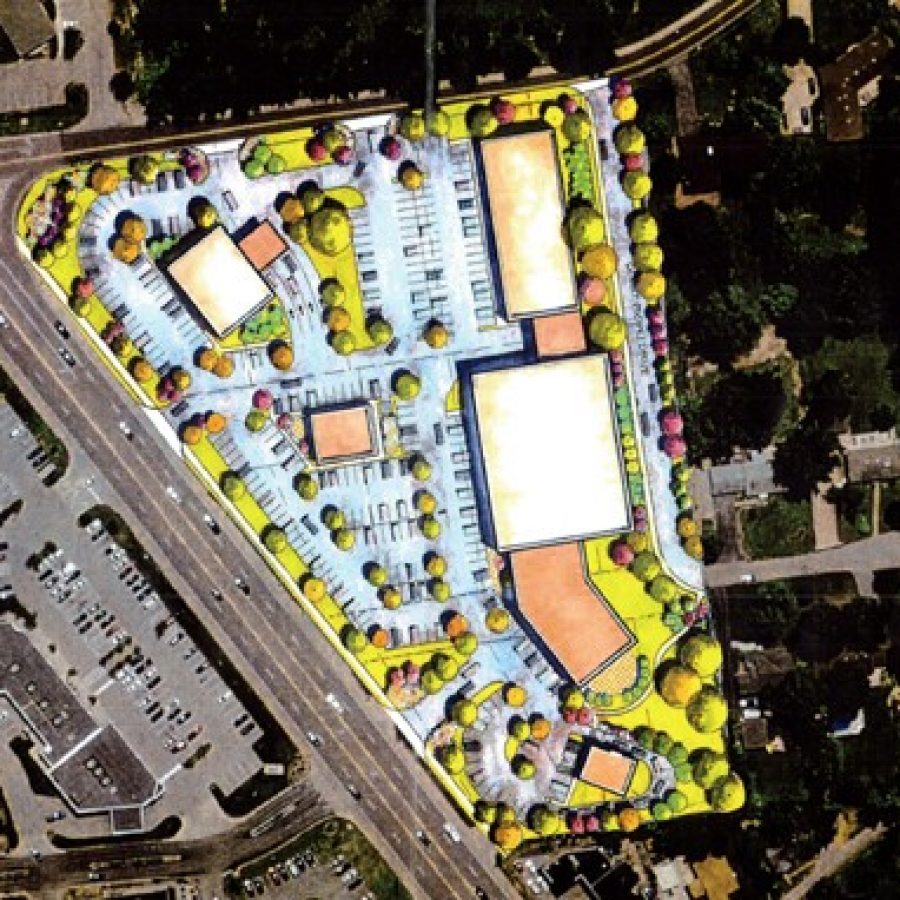 Members of the Sunset Hills Planning and Zoning Commission last week expressed their support for keeping the Court Drive area residential during a review of a draft of the city's new comprehensive plan.
On Dec. 3, commission members continued their review of the draft comprehensive plan, which was unveiled by representatives of Houseal Lavigne Associates of Chicago during an Oct. 14 work session of the commission that was attended by Mayor Mark Furrer and members of the Board of Aldermen.
Commission members reviewed the first five chapters of the draft plan in November. Last week, they focused on the sixth chapter, which encompasses three subareas — Watson Road and Lindbergh Boulevard, Gravois Road and Lindbergh Boulevard and Gravois Road and Interstate 270.
Included in the subareas are proposed "opportunity sites," including the Court Drive area that was ravaged by a category EF3 tornado with winds near 150 mph that ripped through the city on Dec. 31, 2010.
In the draft comprehensive plan, Houseal Lavigne proposes that the best use for the tornado-damaged properties is commercial — a recommendation supported by Furrer.
The property is currently zoned R-2 residential and the city's current comprehensive plan, drafted in 1999, calls only for residential uses at the site.
Besides Court Drive, the site includes "an existing auto service business to the north," the draft plan states.
"These properties can be assembled and Court Drive realigned to connect south to Old West Watson Road. This will result in a larger development site and eliminate any commercial traffic on residential streets," the draft states. "The resulting site could accommodate retail and service uses that benefit Sunset Hills residents and minimize impacts on surrounding neighborhoods.
"Appropriate uses may include a grocery store or small neighborhood-oriented shopping center …"
But city officials previously have rejected a commercial designation for the Court Drive area.
In 2011, then-Mayor Bill Nolan established a task force after the Planning and Zoning Commission voted that June to reject an amendment to change the comprehensive plan to provide for commercial and attached-unit residential uses of the area.
The Residential Recovery Task Force was charged with studying the residential development of Court Drive and West Watson Road. After a series of meetings, task force members voted unanimously to recommend the Planning and Zoning Commission vote to amend the city's comprehensive master plan to allow for both single-family residences and attached housing on Court Drive and West Watson Road.
In November 2011, the Planning and Zoning Commission voted unanimously to accept the task force's recommendation, rejecting two proposals for the area that involved commercial uses.
During their discussion last week, several commission members cited the work of the task force and the subsequent vote of the Planning and Zoning Commission to accept the panel's recommendation.
Terry Beiter, who has an extensive planning background, said, "… When I first began to look at this (area) about a year or two ago, I thought, well, you know, nothing's happening here. There is commercial directly across the street. It could be commercial at this site. In a planning perspective, it's not a terrible idea. But then I also thought at the same time, we have a piece of property here that across the street is a wonderful park with community resources and one of them happens to be a police station.
"But on the other hand, it's an attractive police station and looks really good …," he said, noting two new homes are under construction there.
"… In the comprehensive plan we're replacing, we showed that (area) as residential. Then the tornado came along and wiped it all out," Beiter said.
Citing the task force's 2011 recommendation, he said, "… Of course, the bottom had fallen out of the housing market at that time. But these people said, 'We think residential is the best use for that property.'"
But now the economy is recovering, as evidenced by the two new homes being built there, he said.
"… Things are happening now with regard to residential. So that's kind of changed my mind. I think it ought to be kept as residential …," Beiter said.
He later noted Sunset Hills' population is aging, and keeping the Court Drive area residential could encourage families with young children to move there.
"That would be a good site. We've got a great school district. We've got a park and community facilities immediately across the street, and we have a history of wanting residential development on that property," he said, adding his preference would be for the area to remain residential.
Commission members Tom Lynch and Joseph Niemeyer agreed with Beiter.
Citing the commission's 2011 vote, Chairwoman Pat Otto said, "… We unanimously said it should remain residential, and as I think one of my colleagues has pointed out … even from our 1999 plan, we promised that would (be) residential," she said.
Commission member Roger Kaiser also expressed his support for the area to remain residential, noting that city officials "kind of made a back-handed promise to people that nothing's going to be done over there (regarding) commercial as late as 2011 and it's in the '99 plan."
Niemeyer noted the Residential Recovery Task Force spent a great deal of time studying the issue.
"… And as she (Otto) said, we made a promise to the residents, I think, of the city at that time that it was going to remain residential, and I think that's what it should be left at," he said.
Otto said the commission will continue its review of the draft plan in January.
After completing the review, she said the commission will consider "any kinds of motions that we would like to make in regard to this proposal. I think we need to understand that the comprehensive plan is a draft, and we most certainly can amend it. We can change it. We can delete it …"
Otto also noted that under state law, the comprehensive plan must be approved by a majority of the commission's members — "not the members present, but the total membership." Because the panel has 10 members, six must vote to approve the plan.
A public hearing on the draft comprehensive plan likely will be conducted in March, she said.
"… I do assure all of you that we will indeed have a public hearing, but until this commission has an opportunity to address this proposal, it seems unfair to you, to give us your impressions when we are still trying to form our own …," Otto said.
She later said, "… I think that our citizens need ample time to be warned that we're going to have a public hearing and be allowed to read the final draft as we develop it in January."