Student-athlete from Sunset Hills named one of top 14 freshman students at Mizzou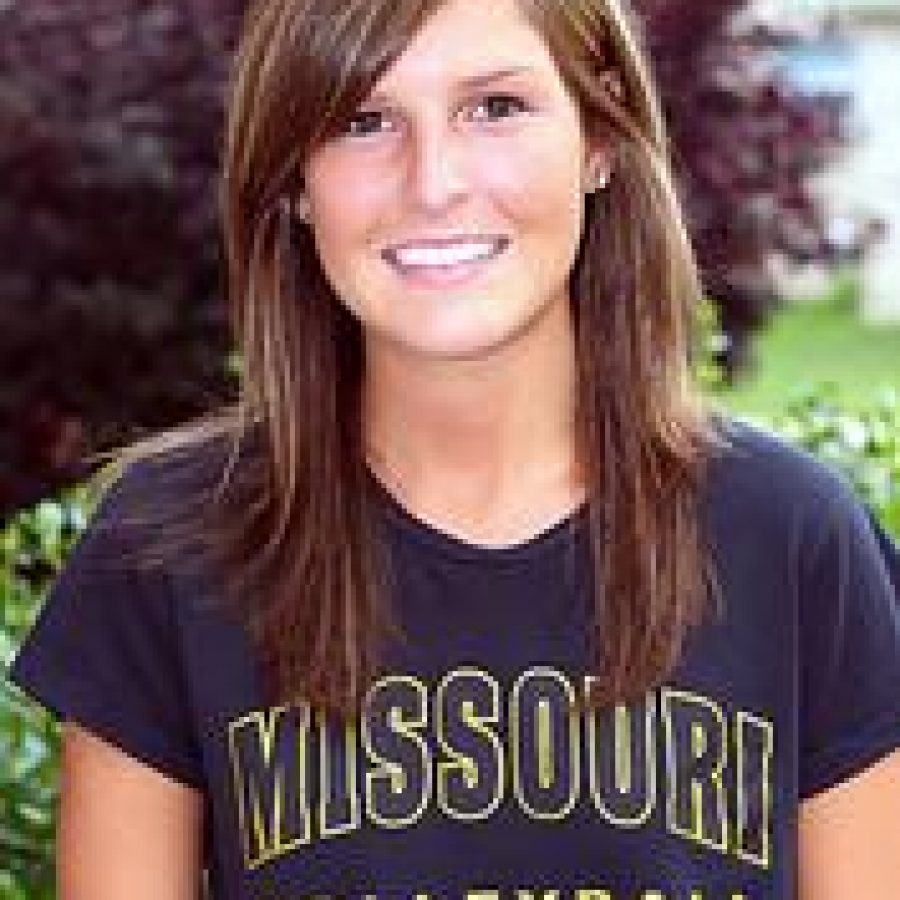 Like most collegiate student-athletes, Annie Lopez of Sunset Hills understands the difficulties of balancing academics and athletics.
So much so that Omicron Delta Kappa, the national leadership honor society, recently named Lopez as one of the top 14 freshman students at the University of Missouri-Columbia.
After being nominated by teammate Lei Wang, Lopez submitted a resume to Omicron Delta Kappa along with a 500-word essay.
The final round of cuts came after an interview in which nominees discussed personal obstacles they overcame.
"I was very floored to say the least," Lopez said. "To hear about the other students nominated and what they've accomplished, it was just awesome."
Lopez enters her sophomore year at Mizzou after having a successful freshman season with the Tiger volleyball team. The defensive specialist racked up a total of 242 digs, which was fifth on the team.
But it didn't take long for the St. Joseph Academy graduate to quickly learn the balancing act most student-athletes have to perform as they try to do their best on the court and in the classroom.
"It was overwhelming at times, but overall I enjoyed my first year at Mizzou," Lopez said. "Right away, I was hit with homework because we were out of town a couple of weeks on Thursday and Friday with volleyball.
"School wasn't that much of a difference than high school except it was a little harder. But finding ways to manage your time and getting through each day was challenging."
Lopez is majoring in textile apparel management with a minor in Spanish and possibly marketing. She currently carries an impressive 3.8 grade-point average. After graduating from Mizzou, Lopez hopes to work in marketing and merchandising or product development in Italy or Spain.
"I would love to be the merchandiser for an apparel company," she said. "I'm wanting to be able to work in either Spain or Italy."