Stenger to challenge Dooley for county executive's post
Affton attorney wants to restore confidence in county government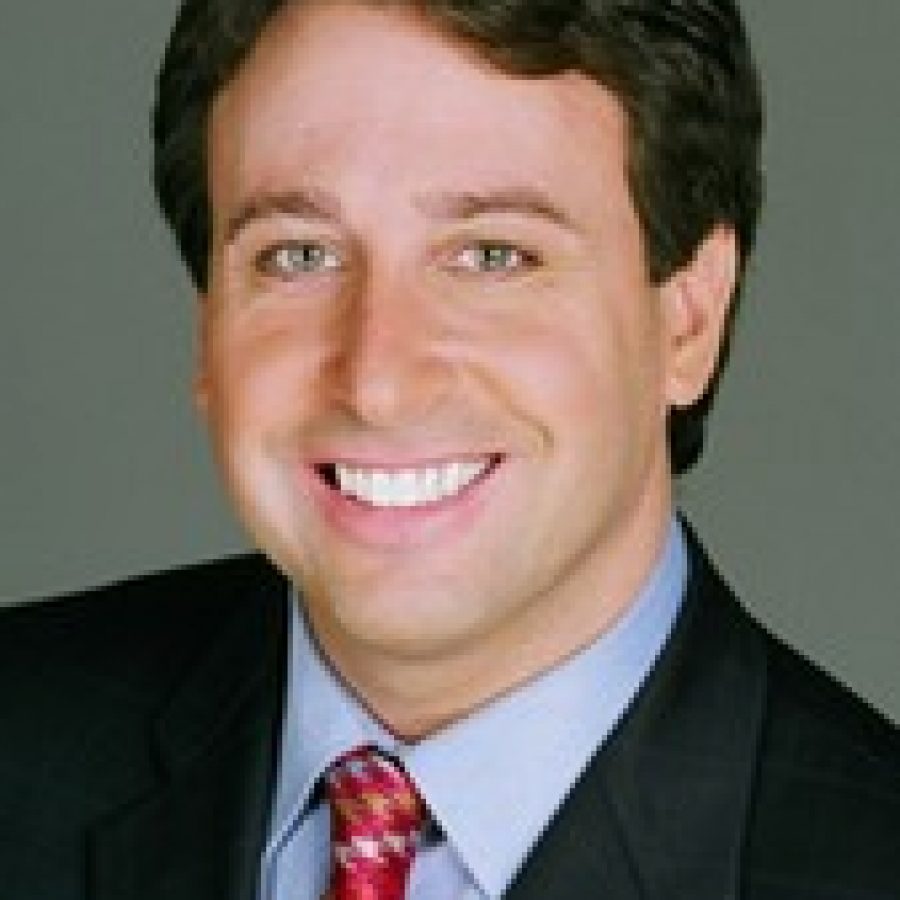 Surrounded by county labor and political leaders, 6th District County Councilman Steve Stenger, D-Affton, announced Tuesday he will challenge County Executive Charlie Dooley for the Democratic nomination for the county's top job in next year's election.
Listing a series of scandals involving county government in recent months, including millions of dollars in computer contracts awarded to a fake company owned by a health department employee and an FBI investigation into a subcontract awarded to a member of the St. Louis County Police Board, Stenger promised that if elected he would restore the accountability of county government.
"(The scandals) wither away at public confidence in county government," he said. "After a decade, it's time for new leadership."
Without mentioning Dooley by name, Stenger criticized what he called the awarding of plum county jobs to political cronies, inaccurate budget forecasts that led to alarm about closing the county's parks, domestic violence victims being turned away from county shelters, the county's response to the underground fire at the Bridgeton landfill and the continuing investigations into county contracts.
"For those who have been working hard to turn this community around, they have a friend in this campaign and this candidate," Stenger said. "This is going to be an all-hands-on-deck effort to restore confidence in our county government … A county free of embarrassments and scandals, at a minimum. I will fight beside you and work with you to usher in a new day for all of us in St. Louis County."
Stenger's fellow County Council members, 5th District Councilman Pat Dolan, D-Richmond Heights, and 4th District Councilman Mike O'Mara, D-Florissant, appeared at his side for the announcement, in addition to a number of labor and union leaders.
St. Louis County Prosecuting Attorney Robert McCulloch, who cited the growing number of scandals in county government when he pulled his support from Dooley last week, introduced Stenger. Stenger, Dooley and McCulloch are all Democrats.
"The public confidence in St. Louis County government has eroded. In order to move forward as a community, we have to restore that integrity," McCulloch said. "That integrity can be restored, but that work has to start at the top."
Stenger first was elected to the County Council in November 2008 and re-elected last year.
He is an attorney and a partner in the law firm of Klar, Izsak & Stenger LLC. Stenger also is a certified public accountant.
The Dooley campaign issued a statement today that said, "The announcement today by Steve Stenger that he is a candidate for county executive has no bearing whatsoever on the Dooley 2014 campaign nor will any other announcements by other potential candidates.
"Charlie Dooley is running and we are gratified by the support he is receiving in all quarters of St. Louis County."
The statement also said, "Despite efforts to reposition him and distort his record of accomplishment, fair-minded, forward-thinking county residents understand and support Charlie Dooley's vision and will be with him as he continues to move this county forward."