Stenger, County Council at odds over mall project
Stenger's honeymoon with council comes to quick end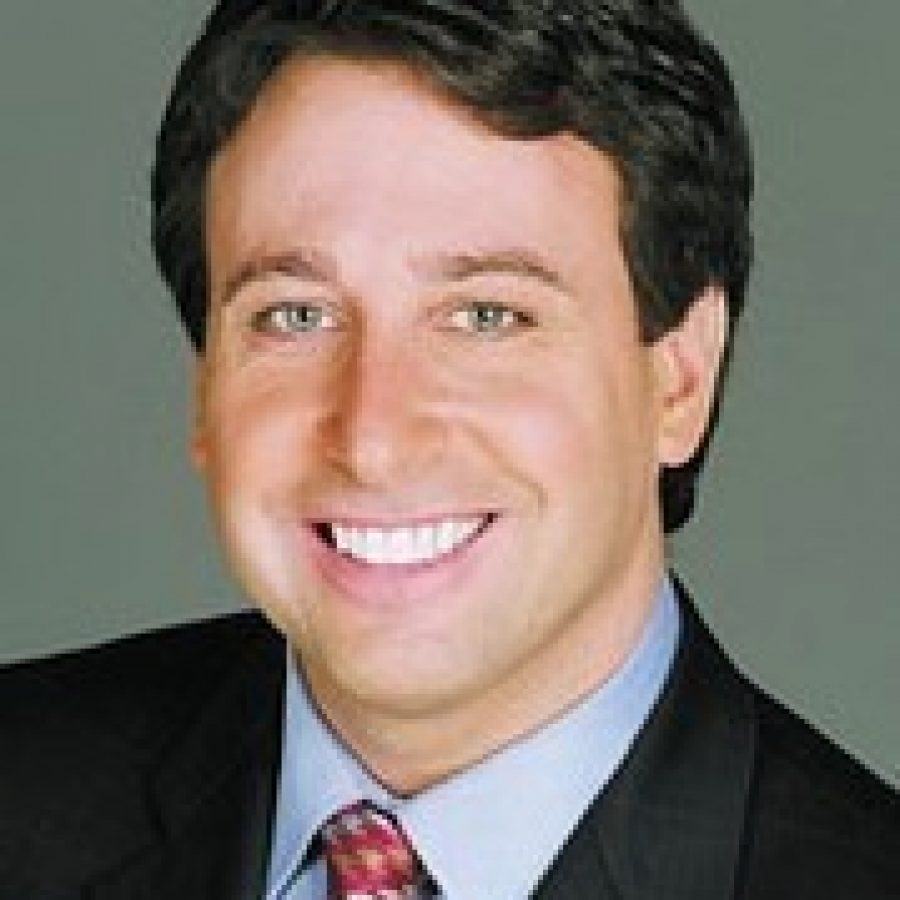 Just a few weeks into a new year and a new County Council, the infighting between County Executive Steve Stenger and the council abruptly returned last week in a showdown over the redevelopment of Jamestown Mall.
The dispute ended a two-week mutual-admiration society between Stenger and the new council members, 6th District Councilman Ernie Trakas, R-Oakville, and 4th District Councilwoman Rochelle Walton Gray, D-Black Jack, who both took office Jan. 1.
As Gray took office, she halted final approval of a bill that blights the now-closed north county mall so that the county could redevelop it, potentially with eminent domain.
The county owns four of the five properties that make up the mall, but can't proceed with redevelopment until it owns the fifth.
Trakas and Gray voted with a 4-3 majority to substitute Gray's own Jamestown bill for Stenger's, a move that Stenger and County Counselor Peter Krane say could jeopardize the entire redevelopment.
"The bill in and of itself is unlawful, and there were three legal opinions that were given that it's unlawful," Stenger told the Call. "There's a question as to whether the council's action even has legal effect, and the one thing for certain is that it will ultimately result in multiple lawsuits."
The council voted 4-3 for Gray's substitute bill, with Trakas, Gray, 1st District Councilwoman Hazel Erby, D-University City, and 2nd District Councilman Sam Page, D-Creve Coeur, in favor.
Opposed were 5th District Councilman Pat Dolan, D-Richmond Heights, 3rd Dis-trict Councilwoman Colleen Wasinger, R-Town and Country, and 7th District Councilman Mark Harder, R-Ballwin.
Although the council is still split 4-3 Democrat, Dolan is now Stenger's only solid ally.
When Stenger, a Democrat, served as 6th District councilman, he led a 5-2 bipartisan alliance on the council against former County Executive Charlie Dooley, before defeating Dooley in the 2014 Democratic primary for executive.
Those divisions are still felt on the council years later, especially as Dooley's top ally Erby works closely with Gray, who ousted Stenger's staunchest ally Mike O'Mara, D-Florissant, last year.
During Trakas' campaign last year, he said he disapproved of Stenger's leadership and vowed to oppose him if necessary.
But after the first meeting of the year Jan. 3, Trakas and Stenger separately told the Call that they looked forward to working together, as did Stenger and Gray — who even hugged as they left that night.
At the time, Stenger said he was already collaborating with the new members on county business and didn't anticipate any controversies.
"We've got new people with new ideas, and I'm excited for it, I really am," Stenger said. "I'm looking forward to this year and to the years to come, I really am."
Stenger said he told Trakas that both he and county Policy Director Jeff Wagener are available if Trakas ever wants advice from former 6th District councilmen.
"If I can be helpful in any way, I want to be helpful to him, regardless of party," Stenger said. "This is something that I think is important for the 6th District … There's consensus that we're talking about building that includes everyone on the council, and I'm sure that Mr. Trakas is going to probably approach me with things that he would like to see for his district, and I'll work on those things. And I'm really happy to help him, I really am. I want to see him be successful."
Trakas also said he is open-minded and hopes for a good relationship with Stenger, although he is "willing and prepared" to stand up to the county executive if it comes to that.
"I'll always seek common ground where it can be found, but when the interests of my constituents can't be found on that common ground, then I know where I stand," Trakas said. "My job, first and foremost, is to represent District 6."
Mall plans revised
The redevelopment of Jamestown Mall is one of the county's top priorities because the 142-acre property is a "giant hole in a community," Stenger said.
Deserted since 2014, the mall easily qualifies as blighted under state law, planner John Brancaglione said at two public hearings.
But in a move that took Stenger by surprise, Gray's father, former Rep. Elbert Walton, sent the council a letter Jan. 13 stating they should transfer power over the process to themselves from the state-mandated Land Clearance for Redevelopment Authority, or LCRA, an appointed county panel that owns the properties.
Walton has faced accusations of ethics violations in his campaigns and in his work as attorney for the Northeast Fire Protection District, which former state Auditor Susan Montee called the "poster child" of badly run government and the worst-run agency of the 300 her office had audited.
Krane and two other attorneys separately agreed that Walton's advice likely scuttles the entire project since under state statutes, only the LCRA can condemn and redevelop blighted properties.
Stenger took the unprecedented step of sending out robocalls in Gray's district before the Jan. 17 meeting to urge residents to tell her to support the mall redevelopment.
Trakas, also an attorney, said he read through the competing opinions and continues to study the issue. But he feels the council should "assert itself as a legislative body … I felt strongly enough about the idea to vote yes, and that's what I did. I'm pretty much going to go with what my gut tells me."
As for why south countians should care if the north county mall continues to sit vacant, Stenger said the county has already spent $500,000 and two years on the project.
"It's a waste of taxpayer money, it results in lawsuits and it is for absolutely no reason whatsoever," Stenger said. "Elbert Walton has influenced this process to a point and unfortunately influenced the council members to a point that is concerning."
Asked if he felt council members were sending a message to him that they won't follow his agenda, Stenger said, "This is not an agenda that I'm promoting — this is an outcry from the people of north county."