St. Peter's Church in Kirkwood site of vows by Jaeger, Sontag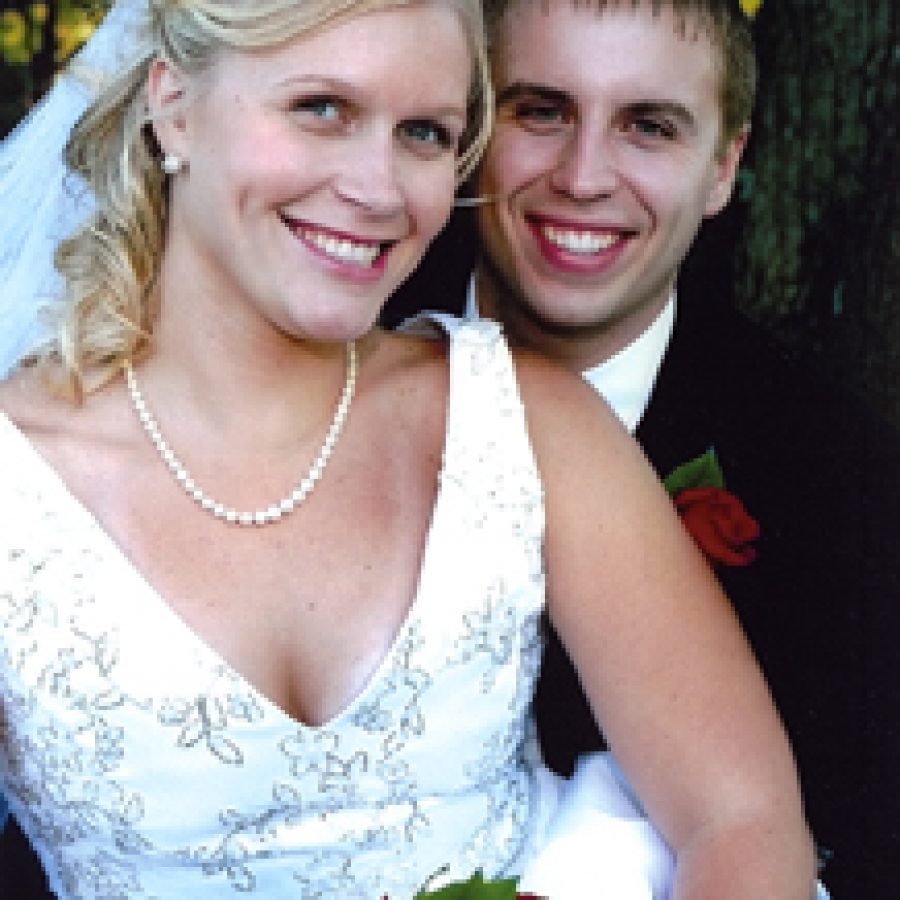 Debra K. Jaeger and Eric P. Sontag were married Sept. 15 at St. Peter's Church in Kirkwood by the Rev. Michael Esswein.
The bride is the daughter of Mark and LaMay Jaeger of south county.
The groom is the son of Robert and Kathy Sontag of south county.
Matrons of honor were Penny Lipe and Sandy Huffman. Bridesmaids were Liz Detwiler, Angie LaMacchia, Julie Sontag and Amy VonLehmden.
Best men were Kevin Sontag and Steve Stock. Groomsmen were Steve Jenne, Jon Diestelkamp, Dan Schoeder and Pat VonLehmden.
The flower girl was Marin Guthrie.
The ringbearer was Max Lipe.
After a wedding trip to Bermuda, the couple reside in Kirkwood.