St. Louis County school districts, including Mehlville and Lindbergh, are weighing whether to postpone fall sports to the spring as parents protest the county's sports restrictions aimed at preventing COVID-19 among teenagers.
Surrounding counties such as Jefferson and St. Charles have started their fall sports season with few restrictions, but no games or competitions are allowed in St. Louis County for high-contact sports such as football, basketball, wrestling, ice hockey and water polo. Teams are still practicing, but if districts choose to try to hold a delayed fall sports season, there is no guarantee that they will be able to play a single game. A decision either way has to be given to the state high-school athletic association by Thursday.
Neither Mehlville nor Lindbergh had decided what to do at the time this article was published Tuesday.
As part of St. Louis County's ongoing public-health orders due to the pandemic, the Department of Public Health first instituted youth-sports guidelines over the summer that banned games and competitions and, for weeks, led to fall-sports teams such as Mehlville and Oakville softball teams ending practices altogether. The restrictions opened in August to allow teams to practice.
The county released new youth sports guidelines last week that for the first time separate sports into three levels of contact: high, moderate and low, with different restrictions at each level. The new guidelines also allow younger elementary and middle school students to participate in low-contact sports, if they are below the age of 14.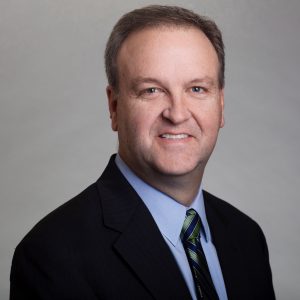 Previously all youth sports had only been allowed to practice, but low-contact sports such as golf, cross country, tennis, swimming and track can start competing under the new rules, which went into effect Friday, Sept. 11. Starting Sept. 12, the Lindbergh fall sports of diving, golf, cross country, swimming and tennis can start holding matches and meets. At Mehlville and Oakville high schools, cross country, tennis, swimming and golf will be able to compete.
Despite the addition of the moderate-contact category, those sports still cannot compete, only practice. Lindbergh said it would follow up with county officials to clarify those restrictions. Moderate sports include soccer, softball, volleyball, baseball, field hockey, cheerleading, dance and lacrosse.
"All ages will be able to participate in low contact sports activities," County Executive Sam Page said, adding that "we think that there are some additional opportunities for younger children to engage in a wide variety of sports."
However, high-contact sports such as football are still only allowed to practice, not hold games or scrimmages. They have to practice with fewer than 30 athletes.
Moderate contact sports include field hockey, soccer, softball, volleyball, cheer and dance, and those teams can continue to practice with no limit on the number of players and coaches. But they still can't compete in games or meets.
Page said that the continuing restrictions are based on a "steady increase" in cases, transmissions and exposures that the county has tracked back to youth sports.
The county executive said that middle- and high-school students make up 90 percent of COVID-19 infections tracked to schools and that the positivity rate of testing for those ages 15 to 19 is 20 percent, compared to younger students' 6 percent and the current 7 percent in the general population. In a way, that number was encouraging, as it meant that younger elementary students do not get the virus as easily as their older counterparts. The county changed its recommendation so that those younger students could return to school in person. Most county schools are still all-virtual, with some starting to bring younger elementary students back after the county changed its recommendation.
Page says sports connects cases, but parents protest
Angry parents point out that St. Louis County and the city of St. Louis are the only counties in Missouri that are restricting fall sports. But Page said Monday that 37 other states have moved to delay fall sports during the pandemic, and his restrictions are the rule, not the exception.
"Our restrictions on some competitions in youth sports are thoughtful and designed not to hurt the kids but to protect the kids," Page said.
Data the county has collected for older teenagers ages 15 to 19 shows that they are spreading COVID-19 higher than other age groups and can't yet be in school or have contact with other teams, Page said. He will allow that "as soon as data supports it," he said.
Mehlville Superintendent Chris Gaines said that superintendents have asked the county to separate cases out for the 15-17 age group, to separate any college cases from those numbers.
And some members of the County Council are looking at how to restrict Page from issuing mandates like the youth sports restrictions and the stay-at-home order that spanned March to May without permission of the council. At Tuesday's council meeting set for 1 p.m., 3rd District Councilman Tim Fitch, R-Fenton, and 7th District Councilman Mark Harder, R-Ballwin, were set to introduce legislation that would limit the county executive to issuing public-health orders for 15 days before the council would have to agree to them. The council received a record 344 public comments for the videoconferenced meeting, many of them revolving around youth sports.
In July, Page said that youth sports was the "primary driver" of infections among teenagers, but now he is emphasizing that any activities that students are involved in will increase the spread of COVID-19, not just sports.
"We have to recognize that any time folks gather in crowds who are closer together with heavy breathing without masks that there is going to be transmission. Our contact tracers have associated some cases with gatherings around high-school sports and some sporting activities, but no one is here to say that high-school sports have caused this pandemic or are the sole cause in our community," Page said. "High-school sports are an opportunity for kids to gather and spread infection, especially if there is a high infection rate among that population, and currently in the 15-19-year-old age group, the positivity rate is 20 percent. It's too high. … The nature and design of these sporting events puts people at risk."
At least one coronavirus case linked to youth sports happened in South County, in association with the Oakville High School football team. Oakville football players were quarantined in August before practice officially started, although officials from both the Mehlville School District and county have declined to confirm whether the case involved a coach, player or someone else, citing federal health privacy laws.
With that lack of specificity from the county on individual COVID-19 cases, some athletes' parents have disputed the data altogether and believe that the county is overstating the numbers to keep children out of school and sports.
Organizing on Facebook in a group that has more than 11,000 members, "STL County Sports Families Against Youth Sports Mandate," parents have held protests against the restrictions each of the last two days – Sunday outside Page's house in Creve Coeur and Monday outside the county courthouse in Clayton. Since Page lives on a private street, Creve Coeur police blocked roughly 200 protesters from entering Page's actual street, but parents held signs and rallied outside the barricades.
On Monday, parents held a rally and protest in the street outside the St. Louis County Government Center and courthouse in Clayton, marching down Central Avenue and chanting to the many honks of passersby, "Back to school, back to sports" and "Let them play."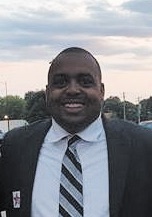 Dan Buck, developer of the new Hazelwood youth sports complex PowerPlex, told the crowd in Clayton that they have to fight back at the ballot box since officials are targeting youth sports by hiding key data, including how few teenagers have been hospitalized for COVID-19.
"Why do they not want you to know that? Because it doesn't fit their narrative of shutting down our schools," Buck said. "The fight is the right vote – he is picking and choosing winners and losers. And the kids who can't vote, you are their vote."
Buck urged families to elect Page's opponent for county executive in the November election, Paul Berry III. Page is a Democrat, and Berry is a Republican. Attorney Al Watkins has said that Berry's son, a high-school athlete in the Pattonville School District, may file a lawsuit against the county over the youth sports guidelines.
To loud applause and honking, Berry said the answer is to vote for him and "take that dictator and turn the page!" He also added that he needs "South County soccer moms, West County baseball moms and North County football moms" to combine forces behind his campaign.
An athlete took the microphone and said, "Everyone I know did online school and it sucks. We want to play sports, we want to go to college, we want all that, and the only way we're going to get to college for sports this year is if we have a season, we can't just go out there and practice. If Mr. Page would just acknowledge that, that'd be amazing," and started chanting, "Let me play, let me play!"
Page, whose son runs cross country for a St. Louis County public high school, said that he understands how upset parents are: "First we have to understand that this pandemic has been tragic to many people in our community, including all the activities surrounding sports. … The responsibility of our Department of Public Health is to keep kids safe. …  The current rate of transmission is not acceptable – it puts them at risk and puts their families at risk. These activities that transmit infections are not unique to fall sports, but fall sports remain an area of concern."
Deadline to decide on fall season looms Thursday
A decision on whether to move fall sports to spring faces a looming deadline from the Missouri State High School Activities Association, better known as MSHSAA.
"We've got to make a decision … whether or not we're going to hang on and try to put something together this fall if things clear up, or whether or not we're going to make the jump to a spring season the way some school districts are doing," Gaines told The Call.
Just because a district decides to try to play their season in the fall doesn't mean games will be allowed by St. Louis County officials, Page noted. Although he said that the county can't make predictions three or four weeks out, a full fall season "doesn't seem to be likely right now." Restrictions will stay in place until the spread of COVID-19 among teenagers falls.
Lindbergh continues fall practices, focused on safety
Until a decision is made, Lindbergh Schools decided that teams will continue with practices through this week, according to an email sent to parents Friday by Athletic Director Scott Luczak. Like before, no spectators will be allowed at practices. Luczak said the district is "seeking more clarification from the county about competition for moderate- and high-frequency contact sports, and will continue to keep you updated as this conversation continues."
Coaches have to wear masks at all times during Lindbergh practices. Athletes complete a health check every day as part of the required sign-in process. The district is sanitizing equipment between uses and encouraging sanitizing of hands frequently. Athletes are also bringing their own water bottles.
"While we recognize the valuable role that extracurricular activities play in our students' physical and social-emotional wellbeing, we also must prioritize health and safety precautions and ensure that activities are safe," Luczak said in his email. "Thank you for your support and partnership as we work to create a safe, fun and exciting environment for our student athletes."
Logistical, personnel factors play into spring or fall decision for Mehlville
Mehlville has two high schools, Mehlville and Oakville. Moving to a spring season for football or any other fall sport at both schools, however, presents challenges, Gaines said. First, some fall and spring sports would have to share facilities, such as the football fields. It's possible the high schools could share fields if it was necessary: Mehlville played its home football games on Oakville's field last year as MHS turf took longer than expected to finish installation. MHS also played a mostly away schedule.
Routing enough buses to events if twice the usual number of sports are happening could also be a problem.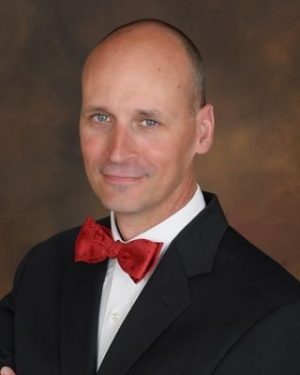 "Moving to the spring presents complications — we've got a lot of coaches who coach fall and spring, so that presents a challenge," Gaines said. "It puts a challenge on us facility-wise — we've got the personnel challenges, we've got the facility challenges and then just with the volume of spring sports and the volume of spring activities, and you talk about adding sports, that just adds another layer to those challenges."
Whether the district wants to try to "cobble together something in the fall" will also come down to what other districts do, since Mehlville and Oakville have to have other high schools to compete with, although they do play each other twice a year. Already some of the two high schools' major competition for football and other sports will be out of contention for spring competition, since Jefferson County schools went ahead with their fall seasons. But a later fall season would be missing typical competitors as well, since most North County squads have for the most part postponed their seasons to spring.
The entire state of Illinois moved its football seasons to the spring, starting in February. Gaines said he didn't think football would start that early here.
The concern of whether athletes could be overworked with two seasons just months apart is also something the district is considering.
"There's concerns about a spring football season and then playing again in the fall and what that could look like," Gaines said.
The uncertainty over whether fall sports would happen led The Call to not publish a Fall Sports Preview for local high schools for the first time in its 31-year history.
The many changes to the tradition of fall sports is disappointing for everyone involved, said Oakville Athletic Director Becky Czuppon.
"We share in the disappointment many of our athletes and their families are feeling this season," Czuppon said. "We know our student athletes work hard on and off the field, and we hope that by continuing to follow St. Louis County guidance, we can get our athletes back into our schools and into competition soon."
Districts can compete even if school is virtual
MSHSAA announced in early August that Missouri that for the first time ever, schools that move to virtual learning due to the COVID-19 pandemic would still be able to participate in sports.
The MSHSAA Board of Directors met virtually Aug. 4 and loosened some of the restrictions in its bylaws that would have prevented schools that started the school year with virtual learning from playing fall sports.
Among the topics discussed were granting relief of two bylaws and a board policy; granting relief of the MSHSAA Constitution allowing schools not meeting in person to participate in MSHSAA activities; allowing virtual competitions in activities with the technological capabilities and modifying deadlines, among other topics.
The MSHSAA board made the following changes for the 2020-2021 school year only: Under the hardship provision of the MSHSAA Constitution, the association will waive the requirement for member schools to provide instruction in a building or buildings. The board decided to allow schools to participate in activities if the school begins the school year or transitions to entirely virtual instruction, provided they are following all health department requirements and phases, if applicable.
After a long discussion, the board determined this should be a local school decision. With the approval of the MSHSAA board, a member school may now determine if its teams will participate in MSHSAA activities while its students are receiving virtual instruction only, while following all requirements and guidelines set forth by their health department officials. Students must meet all requirements of the local school, and the local school has the ability to always be more restrictive. Schools may always be more restrictive than the minimum requirements of the MSHSAA bylaws put in place by the member schools; however, they cannot be less restrictive.
The board also took up two requests to grant exceptions to bylaws for the 2020-2021 school year, bylaw 3.16.6 in conjunction with board policy 23. These two areas of the MSHSAA handbook define a "preseason jamboree." The board granted relief from a portion of the terms and conditions to allow for an additional option of a two-team jamboree.
The board also granted relief from bylaw 5.1.2, which deals with postseason eligibility. This bylaw states, "To be eligible to enter a team or individual in any preliminary or state event, a school must have competed in at least half of the number of contests permitted under the by-law pertaining to that particular sport." Given the sudden changes that may occur during the season, the board voted to allow teams that complete less than half of their scheduled contests to remain eligible for the postseason.
Due to the ever-changing procedures on how member schools are handling the start of this school year, the board discussed and approved moving the release date of the classification and district assignments for the fall seasons. Originally scheduled to be released on Friday, Aug. 21, the assignments will now be released Friday, Sept. 18. Member schools had until Sept. 11 to notify the MSHSAA office if they have a sport that will not be able to participate in the postseason. Those teams that will not be participating in the postseason will be removed from the classification process for that specific sport.