St. Louis County hires outside attorneys to appeal $20 million discrimination verdict
By Gloria Lloyd
News Editor
glorialloyd@callnewspapers.com
St. Louis County is hiring outside attorneys to appeal the $20 million discrimination verdict a jury awarded Oct. 25 to an Oakville police sergeant who said he was repeatedly passed over for promotions because he is gay.
By handing down a verdict so large it made national headlines to St. Louis County Police Department Sgt. Keith Wildhaber of Oakville, the jury sided with his allegations that he was passed over for promotion 23 times because he was gay and that the department retaliated against him after he filed his discrimination claim.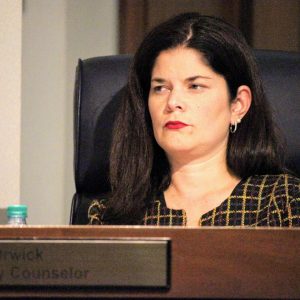 The County Council fast-tracked legislation to hire outside law firm Lewis Rice to defend the county for the appeals in "Wildhaber v. St. Louis County," approving the legislation in one meeting instead of the usual three-meeting process.
County Executive Sam Page asked the County Council to approve a contract not to exceed $75,000 for the outside lawyers, at the request of County Counselor Beth Orwick.
The county should appeal and, at a minimum, get the amount awarded in the verdict down, said council Presiding Officer Ernie Trakas, an attorney.
"There is no chance that they will ever collect $20 million," Trakas said of Wildhaber and his attorneys. "I fully believe that the court will reduce that verdict upon proper motions by the parties after they have been heard, and I believe that there are legitimate issues for appeal. The idea that the county will somehow pay $20 million isn't realistic."
Page wrote in a letter to the council, echoing Orwick's request to him, "The request for an emergency provision is intended to allow the county to immediately formulate its post-trial strategy in a timely manner due to deadlines associated with post-trial motions and a possible appeal."
The specific Lewis Rice attorneys who will be working on the case for the county are Neal Perryman, Sarah Mullen, Jerina Phillips and others.
"Time is of the essence for hiring outside counsel," Orwick wrote in a letter to Page, adding that she thought the emergency clause was merited by the unique circumstances.
Initially asked to comment on the verdict, Orwick said, "We are in the process of exploring our legal options and will do what is in the best interest of the County."