St. Louis County breaks ground on long-awaited Affton Southwest precinct
St. Louis County broke ground last week on the long-awaited new police precinct building in South County.
The groundbreaking was held Oct. 19 at the site of what will be the new Affton Southwest precinct at 11520 Gravois Road at what was formerly the Sappington Garden Shop. The building is funded through 2017's Proposition P, a public safety sales tax that will fund $27.6 million to build the new precinct in South County, as well as the new North County precinct.
County Executive Sam Page, Chief Kenneth Gregory, a representative from 6th District Councilman Ernie Trakas's office and other elected officials and policemen attended the event.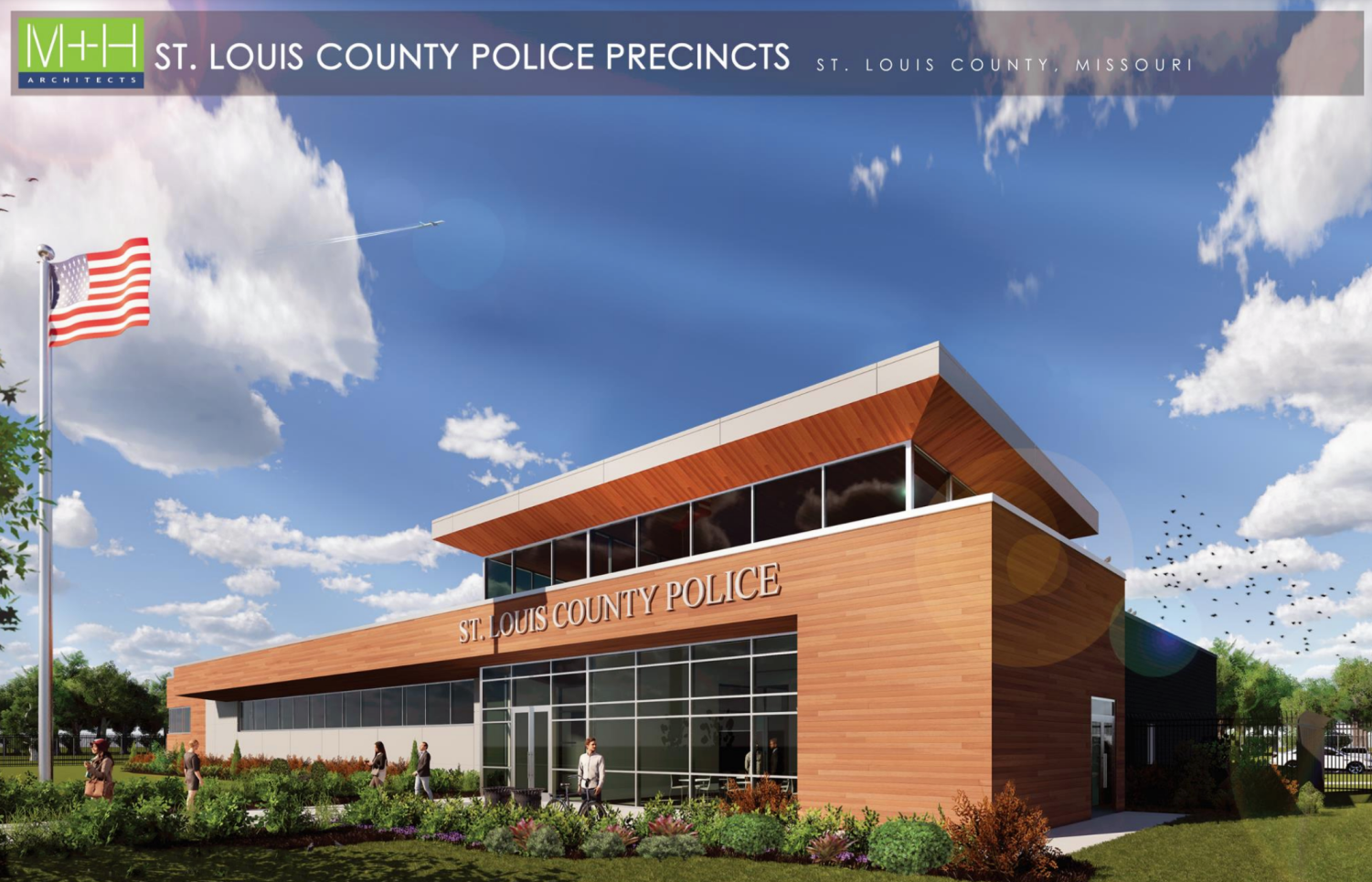 "St. Louis County is fortunate to have a professional and well-trained police department. Public safety is a top issue for residents and our businesses and they've come to expect a safe place to live, work and raise a family," Page said. "That's why I'm standing here today with you all … for the groundbreaking of the Affton Southwest precinct."
The Affton-Southwest precinct, Precinct 3, is in a leased space at 5030 Griffin Road due to the old precinct becoming a health and safety hazard. The precinct moved to its current temporary location in 2019; before that it was temporarily located in Crestwood. The original precinct at 9928 Gravois Road closed in 2018 due to mold.
The new precinct will be more than 15,000 square feet — triple the size of the leased space.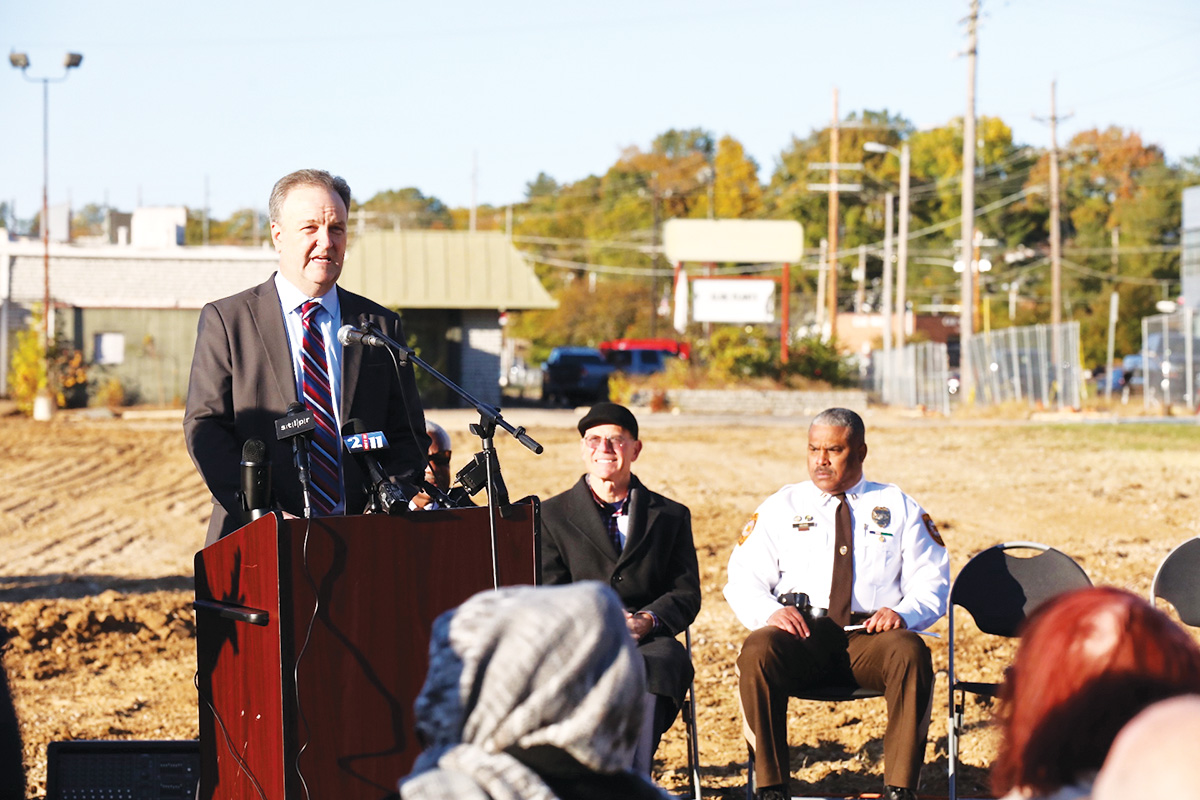 "(The leased space) is too small, making it impossible to safely process and hold suspects," Page said.
Capt. Guy Means, Affton Southwest precinct captain, thanked the surrounding community for its patience while waiting for the project to get underway.
"It has been a long time coming … I'd like to especially thank the citizens and businesses of Affton for their dedication to help this project through," Means said.
Both COVID-19 and politics delayed the two precincts. Designs for the Affton Southwest precinct were completed by April 2019 when former County Executive Steve Stenger resigned after pleading guilty to federal corruption charges. In October 2020, it appeared the South County project was in jeopardy after Page's budget director Paul Kreidler said that the Affton Southwest Precinct was on hold and the new North County Precinct would move forward instead while outlining Page's proposed 2021 budget. This was despite the Affton Southwest precinct being further along in the process. The situation caused Trakas to seek and secure a deal with Page to continue the project.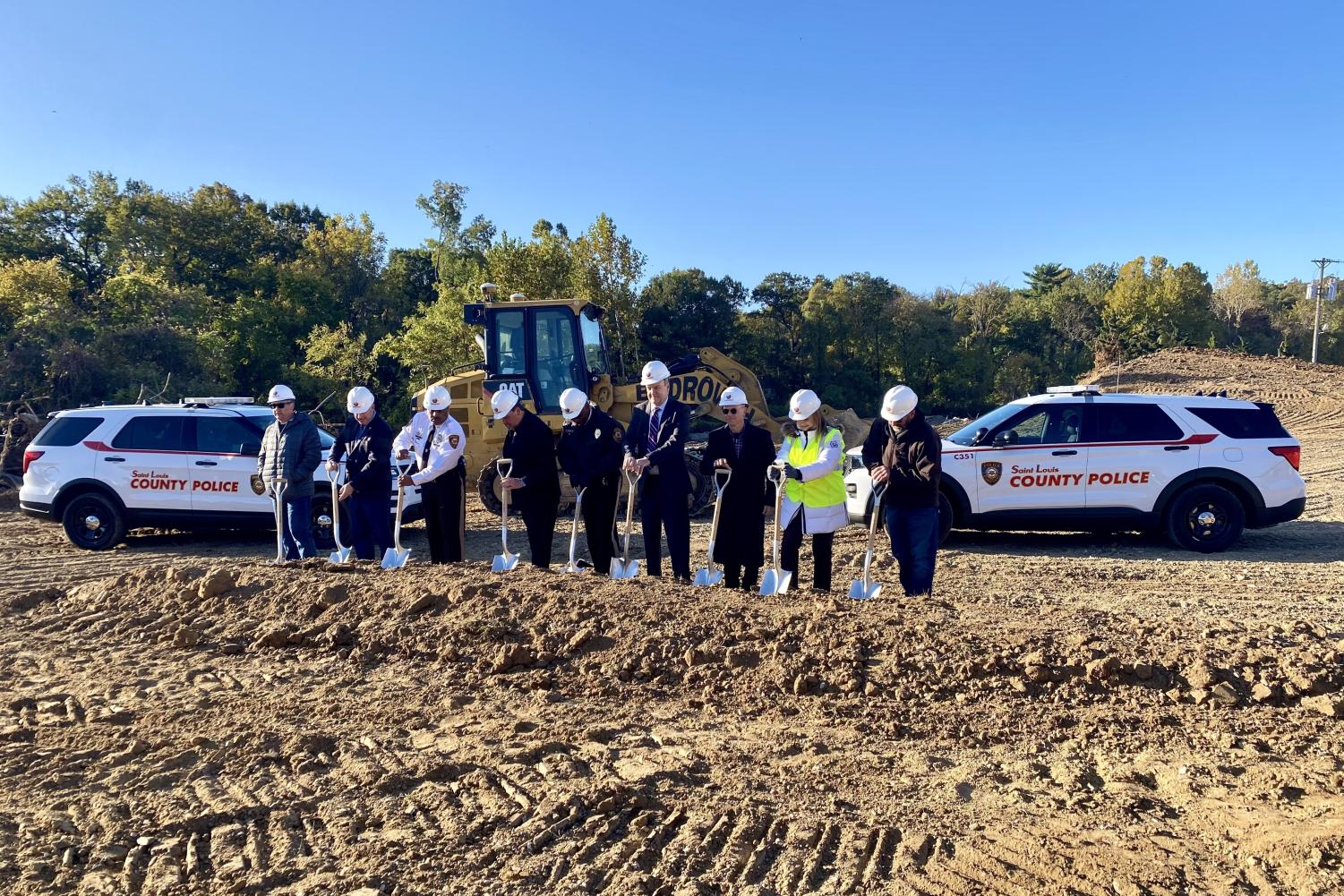 Trakas was not present at the groundbreaking but a representative from his office, Earl Simms, said "this new home is but a small way to thank" officers for their "dedication and sacrifice."
Wright Construction Services is the general contractor for the project and is expected to take about 15 months to complete, with operations expected to begin out of the building in early 2024.
Both projects exceed goals set by Page for minority and women-owned business participation, with around 50 percent participation for both. A groundbreaking ceremony for the North County precinct is slated for Nov. 2.
Barring construction delays, the North County precinct is slated to be completed by the end of 2023 while the Affton Southwest precinct is scheduled to open by early 2024.